Segment 14: Land of History
Singletary Lake State Park to Holly Shelter Game Land





Distance: 65.9 miles (58.2 road, 1.2 trail, 1.9 paved greenway, 4.6 river)

Difficulty

: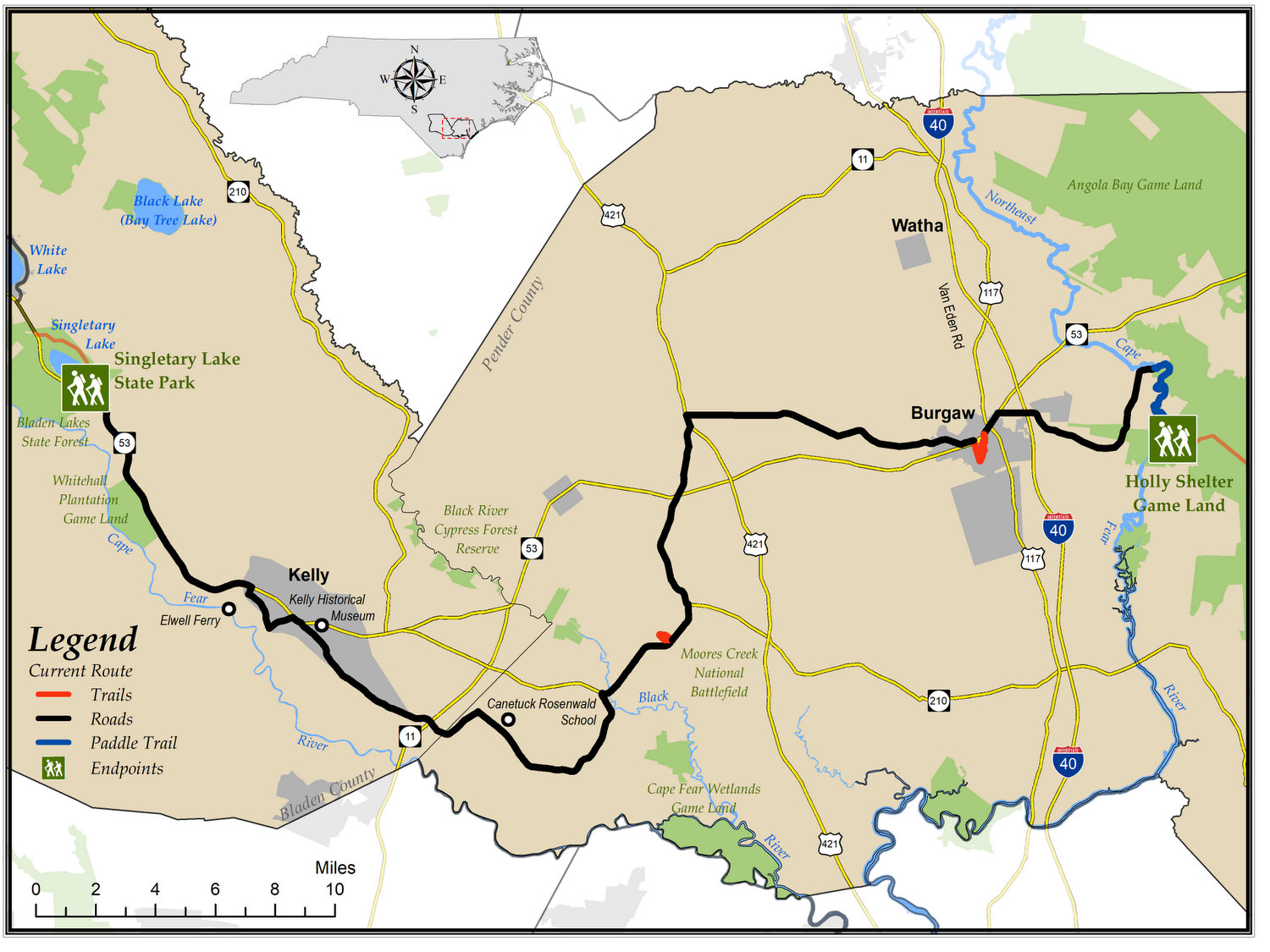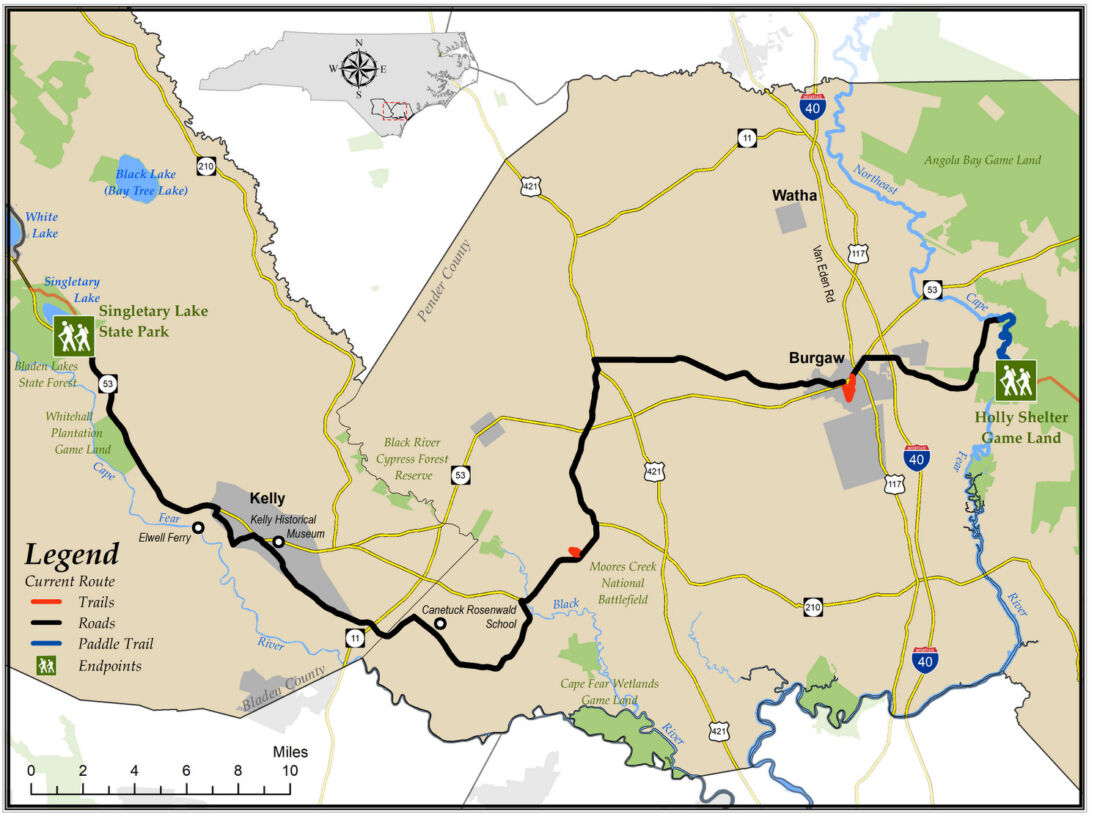 By Kate Dixon, Jim Grode and Friends of the Mountains-to-Sea Trail

Explore an area rich in history—from the Revolutionary War to the New Deal and beyond—on this 66-mile route through Bladen and Pender Counties.
Unique among segments of the MST, Segment 14 also includes a short section of river that requires a boat or ferry ride. If you have access to a kayak, canoe, or SUP, you can paddle the river yourself, or see the "Northeast Cape Fear River" section later in this chapter for information about how to find someone to ferry you.
This segment is a great place to explore by bicycle as well as on foot as all but the river section and a one-mile loop trail in Moores Creek National Battlefield is on roads and multi-use trails.
Singletary Lake State Park, which began its life as a park in 1936 when the National Park Service bought land for a federally financed work program and recreational demonstration project
The Elwell Ferry, one of three remaining river ferries in North Carolina
The Kelly Historical Museum, which shares the history of a community built when the Cape Fear River was the main transportation corridor in this area
The Canetuck Community Center, which is housed in a two-room school built in 1921-22 with help from the Rosenwald Fund, which funded schools for African Americans throughout the southeast United States
Moores Creek National Battlefield, the site of the first patriot victory in the American Revolution
Burgaw, the Pender County seat, whose many historic buildings include the oldest train depot in North Carolina
The gently flowing water and abundant wildlife along a 4.5-mile stretch of the Northeast Cape Fear River