Coronavirus Update – Gathering of Friends
Friends of the Mountains-to-Sea Trail has cancelled the 2020 Gathering of Friends due to concerns over the COVID-19 outbreak. We will email everyone who has registered for the event with more information about your registration and opportunities for the weekend.    

Surf City & Pender County 
March 26-29, 2020
Join us for a weekend of camaraderie, festivities and the latest MST news in Surf City, right on the Topsail Island shore, nestled between our trail communities in Pender and Onslow Counties.  When we last gathered here in March of 2019, the area looked a little rough, as recovery from Hurricanes Florence and Matthew was still underway.  We're thrilled that Surf City is back – homes and businesses restored, debris cleared with new paint gleaming.  Besides the yearly Friends meeting on Saturday featuring keynote speaker Julie Moore, the rest of the weekend will be filled with excursions that showcase the treasures along the Coastal Crescent route of the MST.
One exciting addition is an optional series of hikes scheduled progressively along the Coastal Crescent route on Thursday, March 26 as you drive in, and again on Sunday, March 29th as you leave.  This coincides with the launch of the 40-Hike Challenge and the release of our new trail guide in March 2020, Great Day Hikes on North Carolina's Mountains-to-Sea Trail.  The 40 day hikes profiled in the new guide include everything from scenic mountain vistas to surprising escapes in the state's Piedmont region and the wonders of coastal plain pocosins – and we want you to hike them all!  To conquer many of the hikes with ease and speed, we'll host a series of hikes along the way to and from the Gathering.  Full details are being ironed out on the Challenge itself, and will be confirmed early in 2020.  (Great Hikes is available for pre-order at a discounted price of $18 plus tax ($19.31) when you register or later at the merchandise table for $21.60 plus tax ($23.17), a 10% discount from list price.)
We've also been given a very special opportunity on Friday, March 27th to tour Camp LeJeune. At 246 square miles with 11 miles of beaches, Camp LeJeune is the largest Marine base in the Eastern US.  The base is a conservation leader, restoring natural habitat and protecting endangered species in the Onslow Bight.  Our guide will be Craig Ten Brink, Camp LeJeune's Wildlife Biologist. This tour will give you a unique opportunity to learn more about the Onslow Bight ecosystem and to see what the base is doing to protect it. We'll visit multiple sites to observe wildlife habitat protection at work and hit a few other base hot-spots — including the mock village the Marines use for training.  This will start early and run through later afternoon, with time to get back for the reception. Spots are very limited.
Other highlights include a Friday evening reception with drinks and heavy hors d'oeuvres at the historic Missiles and More Museum and Assembly Building.  The Assembly Building was constructed in 1946 and was used by the government to assemble missiles for a secret operation being conducted on Topsail Island.  Explore exhibits about the natural history of Topsail Island, the development of the Osprey helicopter, the significance of Operation Bumblebee and the groundbreaking Women Airforce Service Pilots.  A short program honoring all those who make the trail possible – volunteers, hikers, trail communities and Friends' supporters – will wrap up the reception.  For those who are eager to keep the night going, time for some retro fun!  The brave can go for a skate at the 1960's era Topsail Island Rollerskating Rink (check out this piece from NC Weekend if you need persuading) and the smart can have a go at mini golf at the original 1950's Putt Putt, Patio Playground.  These are both within walking distance of Missiles and More.
The town of Surf City is providing a full, hot breakfast on Saturday morning to get us started right!  After the annual meeting on Saturday, we'll have more excursions, including hikes at Stones Creek,  driving treks Holly Shelter, beach ecology workshops and tour of the Karen Beasley Sea Turtle Rescue and Rehabilitation Center.  We will again hike the "newish" Surf City Bridge as a group at sunset on Saturday evening – we had such a beautiful hike in 2019 as evidenced by this video snippet.   Shay Martin Lovette will play in Soundside Park before the group hike, too. Sunday will open with the Pancake Breakfast to benefit Paddle 4 Troops and then we're off to hike and paddle some more!  Check out the link below to see all the options.
On registration, you'll also see the option of buying a reusable silicon cup for use at the Gathering, and beyond.  We hope to cut down on our waste at the Gatherings, and hope you'll take advantage of this opportunity.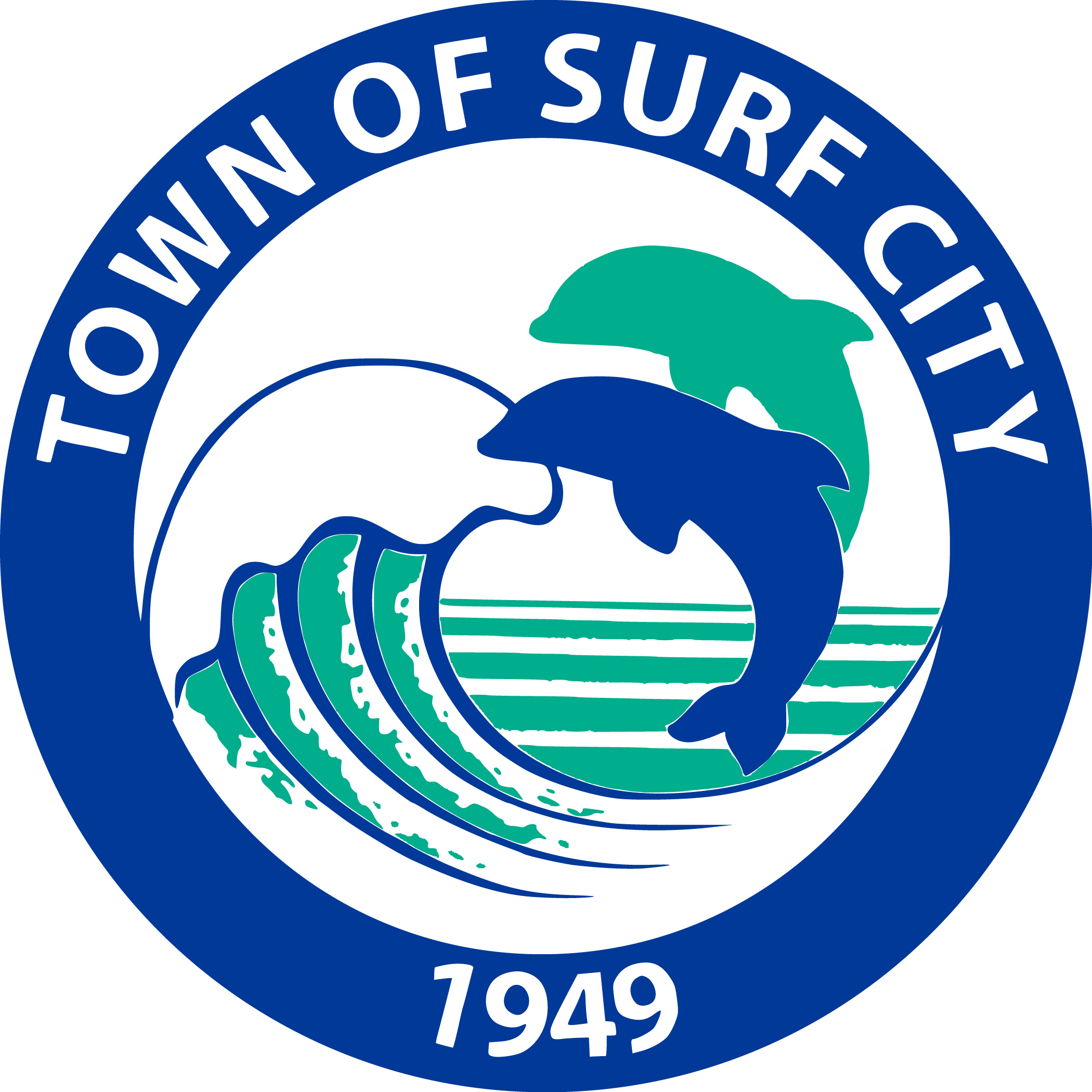 Excursions
Registration for excursions is now open!
Accommodations
There are lots of lodging options in and around Surf City – stay in a friendly beach or soundside motel, pitch your tent or park your RV in a campground, or rent a home with other Friends. Our Friday evening event will be at the Missiles and More Museum, 720 Channel Blvd, Topsail Beach, NC 28445, which is about 6 miles south of the bridge crossing.  Several options are very nearby to this (The Breezeway and Jolly Roger). Saturday events will be held at the Surf City Community Center, 201 Community Center Drive, Surf City, NC 28445 (near to The Island Inn and Tiffany's), which is on the mainland before crossing over the bridge.
Please make sure to mention that you are with the Gathering of Friends when you make your reservations.  Our weekend is in the off-season, though we still urge you to make reservations as early as you can. 
636 Channel Boulevard, Topsail Beach, NC 28445
910-328-7751
The hosts live on site and welcome us to their family-owned 47 room beach motel, situated right on the Intercoastal Waterway. The Breezeway is about 6 miles from the bridge crossing onto the island and features mostly double rooms, with a few king rooms. There is a dock out back with grills and picnic tables, and there is beach access right across from the motel. Each room has a mini-fridge, microwave and coffeemaker. 7 rooms are pet friendly. The rates for 2 people per room are $75 (Thursday night) and $107.11 (Friday, Saturday nights) with all taxes and fees included, with each additional person $10, up to 4 per room. Pet fee is $50 per pet for the entire stay. Let them know you are with the MST Gathering.
6811, 202 Goldsboro Ave, Surf City, NC 28445
910 328-2341
Pet friendly. Weeknights rates are $75 for single room, $85 for double.  Weekend rates are $85 for single, $95 for a double.
803 Ocean Blvd, Topsail Beach, NC 28445
800-633-3196
The Jolly Roger boasts oceanfront and westward facing rooms and efficiencies, plus a fishing pier. They haven't posted 2020 rates yet, but MST guests can expect an oceanfront double room to run about $89 plus tax and fees, efficiency $95, a westward facing double room $75 and efficiency $79. The Jolly Roger is about 6 miles from the bridge crossing. All rooms have mini-fridge, microwave and coffeemaker. They do not allow pets.
1502 N New River Dr, Surf City, NC 28445
910-328-1397
Tiffany's Motel is the largest family-owned and operated motel in Surf City.  They were closed last year due to hurricane damage but have now completed their renovations and are excited to host us.  Once 10 rooms are booked by Friends' members, all reservations will be given a 10% discount.  Rates are: Single (king bed with microwave, fridge and coffeemaker) – weekday $99.88, weekend $111.23. Double (two queen beds with kitchenette) – weekday $115.77, weekend $139.61. Single Deluxe (King with kitchenette) – weekday $111.23, weekend $123.72. 2-bedroom suite (2 bedrooms, 2 bathrooms, kitchenette sleeps 6) – weekday $157.77, weekend $192.95. Townhouse (sleeps 12) – weekday $192.95, weekend $221.33.  There is an $8 booking fee and a one-night deposit will be taken at reservation.
The Pink Palace (910-328-5114) and Main Street Inn (252-955-2227) are smaller inns with 5 and 4 rooms each. Both are lovely.
Lanier's Campground
1161 Spot Lane, Holly Ridge, NC 28445
910-328-9431
Lanier's is walking distance to the Surf City Community Center and is a scenic coastal campground. It's right on the waterway, offering both soundside and interior sites. 2020 Off-season rates have not been set yet, but campers can expect something similar to 2019 rates:  per night for RV/Camper hook up with water, electric and sewer on the sound are $50, $45 on the interior; just water and electric are $45 on sound, $40 for interior. Tent camping on water is $40 per night, $35 on interior.
Blackbeard's Treasure Family Campground
610 Roland Avenue, Surf City, NC 28445
910-328-1206
Blackbeard's won't have their bathhouse open in March, so they will only take self-contained campers, NO TENT CAMPING. 30 amps is $40 a night, $50 amps is $45 per night. They only take cash and checks, no credit cards. They will open up reservations for 2020 on January 1. Blackbeards is right on the sound, across the bridge from the community center.
Everett Creek Preserve, about 20 minutes away just over the Onslow County line, provides camping for MST hikers, and will open the preserve to our attendees.  They will offer a limited number of sites for tent camping with vault toilets, but no running water.  These sites are available for free.  For more information, text or call Segment 15 volunteer Tim Supple (813-317-1410.)
Because of the wide variety of homes available, we don't know rates. Please tell the agents that you are attending the MST Gathering of Friends, and ask for the best rate they can provide.