The MST turns 46 this September
Each year, we celebrate how far the trail has come since September 1977, when Howard Lee (pictured far right), then the Secretary of the NC Department of Natural Resources and Community Development, proposed "establishing a state trail between the mountains and the seashore in North Carolina."
This year, there are several great ways to get involved:
Hike – Participate in the Birthday Challenge by hiking or paddling 46 miles or biking 146 miles on the MST or volunteering 15 hours between Sept. 1st through Sept. 30th or explore the MST by joining one of our many group hikes listed below.
Attend a Ribbon Cutting Event – join us as we celebrate the unveiling of the eastern terminus monument at Jockey's Ridge, commemorate the opening of newly built trail in Bentonville or celebrate the Roseboro Heritage Trail.
Participate in a Volunteer Workday – check out our event calendar for locations and dates across the state and participate to help maintain the MST.
Hear from our Completers – several completers will join us on Zoom to discuss how they planned and completed their hike on the MST. See below for details.
Give or Fundraise to Support the MST – give a special $46 birthday gift to the trail.
As part of our continuing commitment to making the MST a welcoming, diverse and inclusive place, we encourage you to invite friends, colleagues, family, and neighbors who have not been on an MST adventure to join in.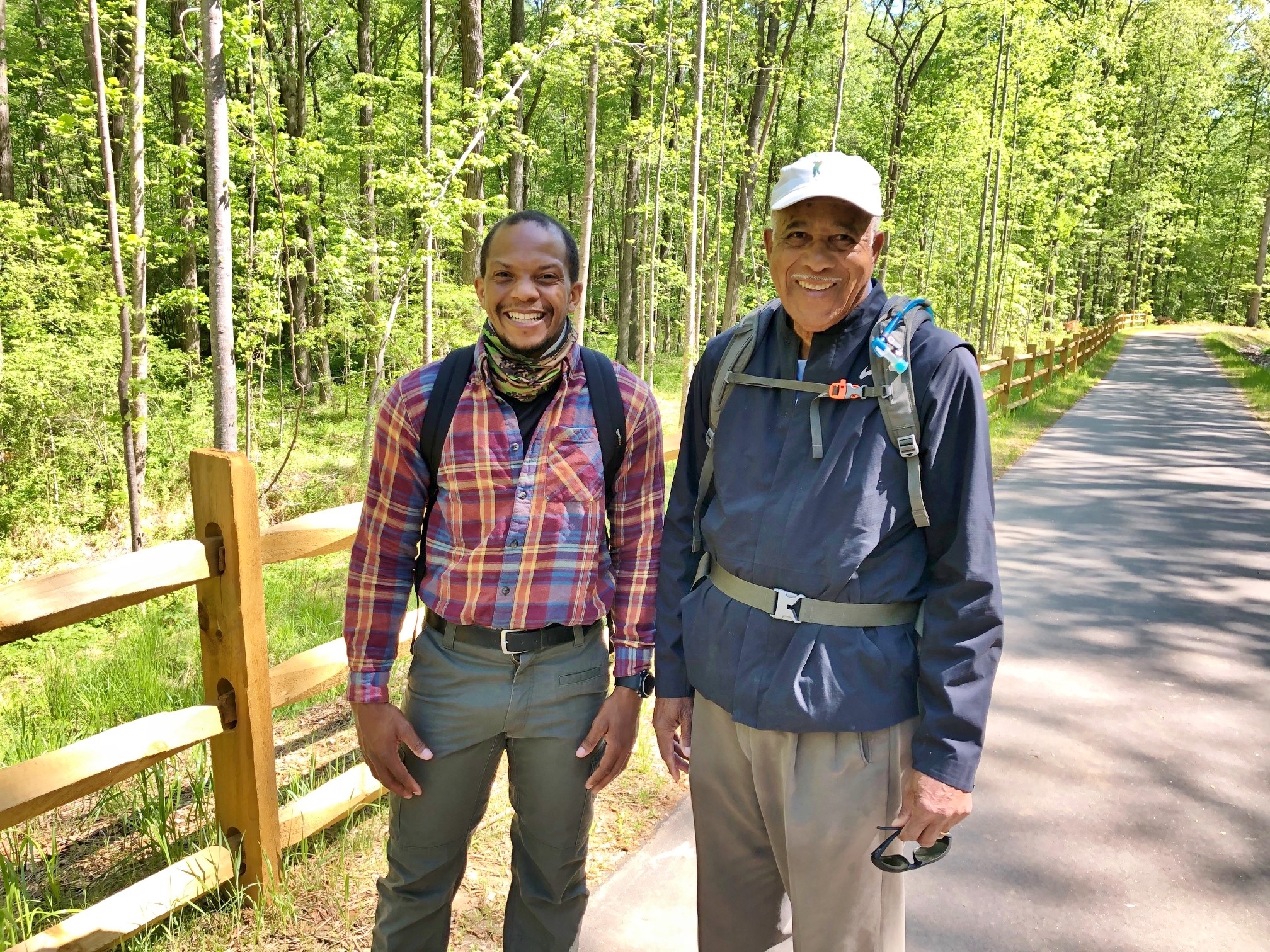 Birthday Challenge
46 Mile Challenge
Hike or Paddle 46 miles or Bike 146 miles or Volunteer 15 hours
on the MST between September 1st – 30th, 2023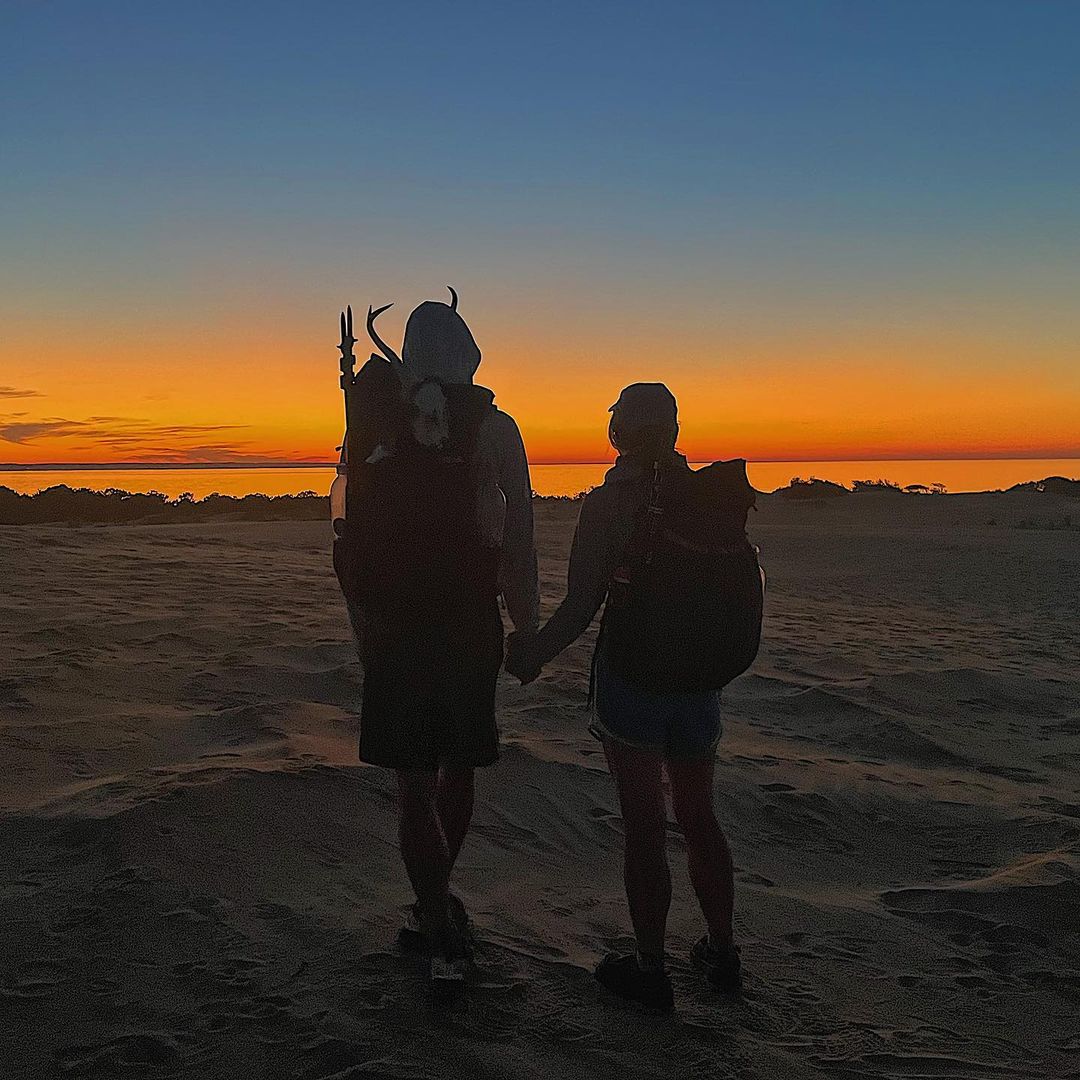 Hike or paddle 46 miles or bike 146 miles or volunteer 15 hours on the MST during the month of September for a chance to win great prizes from REI, Rip Stop by the Roll, Insect Shield, PeaksNpaws, and others. You can repeat your favorite sections over and over or explore new mileage on the MST.
This year we celebrate hikers, paddlers, bikers AND volunteers along the MST!
All walkers or paddlers who complete 46 miles or bikers who complete 146 miles or volunteers who work 15 hours on the MST between September 1st through September 30th, 2023 are eligible to win a prize.
Please track mileage, dates of hikes or hours of service and submit via this form by October 7th to be eligible for prize drawing.
For logistics, we recommend using our trail guides (which are available for free to all current members of Friends of the MST) or Great Day Hikes on North Carolina's Mountains-to-Sea Trail. If you would like to log volunteer hours, visit our workday calendar HERE.
Group Hikes and MST Events in September 2023
SATURDAY, 2nd:
FRIDAY, 8th:
SATURDAY, 9th:
SUNDAY, 10th:
TUESDAY, 12th
WEDNESDAY, 13th
Thursday, 14th
FRIDAY, 15th:
SUNDAY, 17th:
WEDNESDAY, 20th:
MST Clean Up Along the Haw River, Day Hike #19 – Join the Trashy Ladies for litter pick up and explore the Haw River Day Hike #19 as found in the Great Day Hikes of the MST. Click HERE for details and to register.
Thursday, 21st
Hike Oak Ridge led by Joel and Anne – Join us for an easy guided hike on the new Haw River Headwaters Trail located in Oak Ridge. Join task force leader, Joel Deaton and Oak Ridge Committee chair, Anne Steele for an easy out and back hike. The hike can be a 2.5-mile total out and back or can be continued to visit the unusual Cascades for a total of 4 miles. We will meet at 9:00AM at the parking lot trailhead. The hike is limited so contact Joel Deaton, 336-337-3251 or joeldeaton24@gmail.com, to register and obtain specific instructions.
SATURDAY, 23rd:
Litter Pickup and Brewery Visit led by Mebane Trail Rangers –

CANCELLED DUE TO RAIN

. Help keep the MST clean! Pick up litter along the MST in Mebane and then enjoy a cool beverage at a local brewery. CLICK HERE for details and to register.
Blue Jay Park Hike led by Dawn Hymel – If you are looking to get some mileage in for the MST 46th Birthday Challenge, join Dawn at Blue Jay Park in Raleigh for a moderate 8-mile hike. Click HERE for details and to register.
FRIDAY, 29th:
Ribbon Cutting Ceremony and Unveiling of Eastern Terminus Monument at Jockey's Ridge: It's official! The newly built eastern terminus monument will be unveiled at Jockey's Ridge State Park. We will celebrate this event with guest speakers, fun activities, refreshments and more. Join in the fun and CLICK HERE to register!
SATURDAY, 30th:
Rolling View Recreation Area Hike with Latinos Aventureros *Caminata Moderada – Join us in Durham for this 3.4-mile moderate hike. To read more details and register: https://www.eventbrite.com/e/rolling-view-rec-area-moderate-hikecaminata-moderada-tickets-700562048947?aff=oddtdtcreator
Neusiok Trail 50th Anniversary Celebration – The MST is fortunate to co-locate with many beautiful trails across NC including the Neusiok Trail near Havelock and Newport. The Carteret County Wildlife Club (CCWC) will celebrate the Neusiok Trail's 50th anniversary with hikes, guest speakers and lunch. In cooperation with the US Forest Service, the CCWC built and helps maintain the Neusiok Trail. To learn more about the Neusiok Celebration and to register for Lunch CLICK HERE.
The CCWC offer 3 opportunities to explore the trail:

7:45 AM – Walk on the Neusiok Trail with Manley Fuller, Wildlife and Conservation Biologist to learn about the different forest habitats. This 2.5 mile walk will be a great way to explore the Neusiok. Click HERE for details and to register.
8:15 AM – Walk on the Neusiok Trail with Deanna Noble, Wildlife Conservation Biologist to learn about the different forest habitats. This 2.5 mile walk will be a great way to explore the Neusiok. Click HERE for details and to register.
9:15 AM – Walk on the Neusiok Trail with John Altman, Coastal Ecologist to explore the environmental impact on the trail. This 1.5 mile walk will be a great way to explore the Neusiok. Click HERE for details and to register.

Full Moon Hike and Overnight Camp led by Debra and Jeff Rezeli – Join 2018 MST completers Jeff and Debra Rezeli for a memorable full moon hike along Falls Lake with an option to camp! This 5.5 mile hike is an out-and-back with the highlight being the moonrise at the turnaround point. The hike is rated more difficult owing to the terrain and nighttime conditions. As an option, a group campsite has been reserved for those wishing to extend their outdoor adventure and stay overnight. Click HERE for more details and to register.
WHOLE MONTH OF SEPTEMBER:
If you don't see your area represented, consider creating an informal group with your hiking pals, work pals, neighbors or family to get more folks out on the MST.
Donate to support the MST
It's not a true celebration until you've given the trail a birthday gift!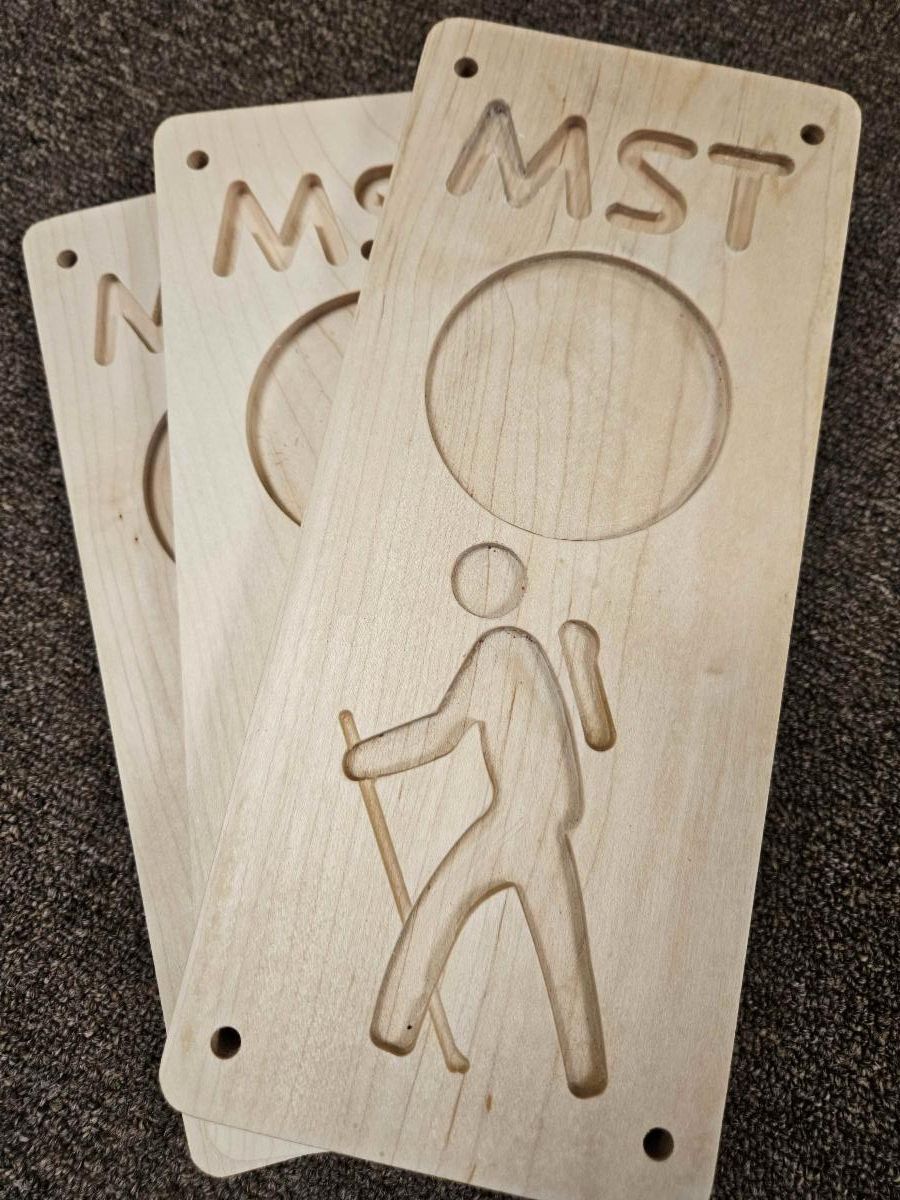 Our work to build, maintain, protect and promote the MST is supported by people like you. Consider giving a special $46 gift to the trail in honor of the MST's 46th birthday to support our work. While a gift of any amount is always appreciated, the first 20 people who donate $100 or more from August 28-September 30 will receive a piece of MST art. This beautiful, limited-edition handmade wooden MST trail sign is created by volunteer Andres Sarre. You can read more about Andres HERE.
After our first 20 supporters are identified, the remaining donors who make a special gift of $100 or more between August 28th and September 30th will be entered into a random drawing for the remaining 10 signs.
None of the work we do would be possible without our donors. Your employer may also have a matching gift program – an easy way to double your giving.
Fundraise to Support the MST
Commit to raise funds to help build, maintain, protect and promote the MST.
Raise $460 or more to receive a special surprise!
Invite your friends to support your love of the MST by setting up a Facebook fundraiser (or other peer-to-peer system that you prefer.)
You can set up a peer-to-peer fundraiser through Facebook quite easily. If you choose this route, let us know so we know to watch for those gifts because we aren't notified by them. It's easy to do, click here to find our fundraising page on Facebook. You'll be on a pre-filled template for general donations – you can edit the standard donation copy by downloading 46th Birthday Campaign copy. We can also send you photos from the trail or any logos you may need.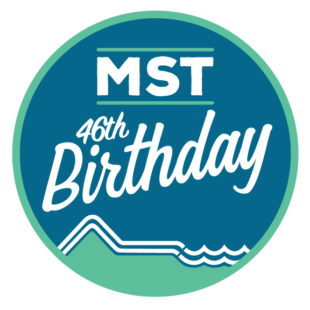 MST Birthday Hike Photos
We'd love to see the MST through your eyes and lens!
Share photos on Facebook or Instagram using the hashtag:
#MSTbirthday