Volunteers are the heart of Friends of the Mountains-to-Sea Trail.
We need people with a wide variety of skills and interests to build and care for this beautiful trail.
Below is a list of some of the ways that volunteers can help. If you would like to volunteer, please fill out the below form or contact Betsy Brown, Outreach Manager, at bbrown@mountainstoseatrail.org or 919-825-0297 x 702.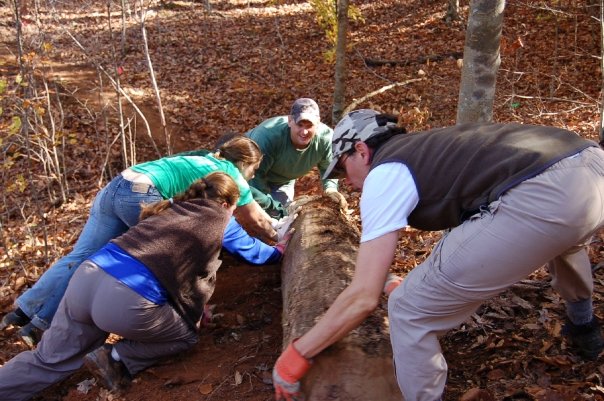 "It was inspiring to see over 50 volunteers hacking away at the hillside to flatten a trail through the woods. These folks have a big vision for the trail. It feels fantastic to be a part of something that people care about, like the MST."
– Becka Walling, MST Hiker