Complete the trail in 2 months or take 20 years – your decision! It doesn't matter to us the speed at which you complete the MST, only your passion and desire to finish.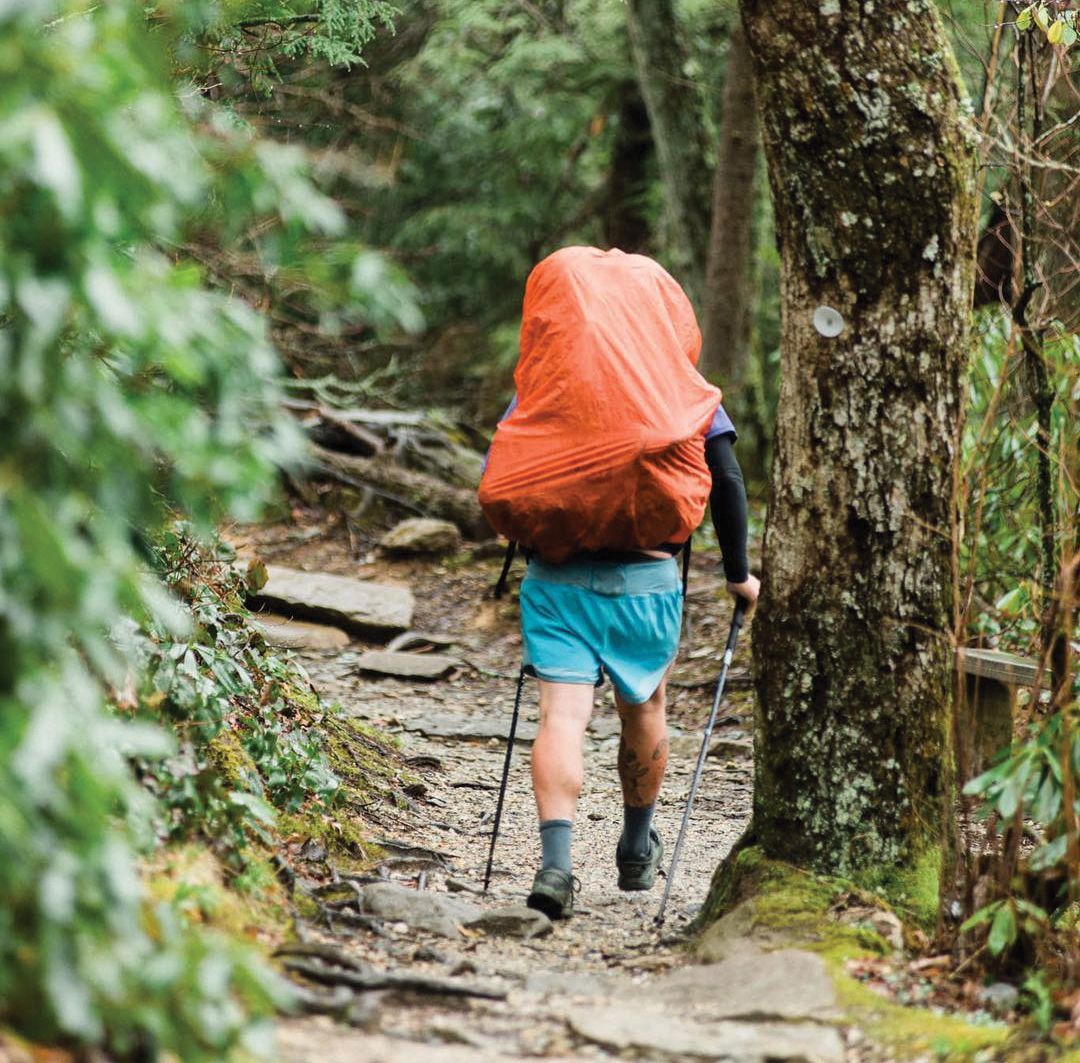 Thru-hiking time varies depending on the speed and fitness of the hiker. A fair estimate for planning a thru-hike is to allow three to four months to walk the trail. The sections currently located on roads and paved greenways can be covered more quickly on bicycles (skateboards and scooters have also been used – human powered, of course). The alternate Neuse River paddle route (Segments 11A-16A) will shorten your trip through the Coastal Plain and lower the total mileage to 1030 miles.
Section hiking the trail can take months or decades. Planning and completing a section hike can be more logistically challenging and requires a good system for keeping track of what has been hiked and what remains. If a route changes after you have already completed the previous route through that area, you are not required to go back and re-hike the new route. You are welcome to, but it is not required to be considered a completer.
A Few Guidelines on Completing the Trail
Friends of the Mountains-to-Sea Trail awards a certificate to everyone who completes the trail at our annual meeting each spring. In order to be recognized for your accomplishment, please follow the guidelines below.
Before you start your journey, please let us know that you're planning to hike the entire trail by filling out this short form. We like to know who's working on it, and we're also happy to hook you up with others who have done it before. Because some segments of the trail have limited camping facilities, the logistics of this hike are still challenging.

Because stretches of the MST are still on back roads and bike routes, you have the option of hiking or biking the road and paved greenway sections (although we encourage walking greenways). You also have the option of paddling the Yadkin River between Elkin and Pilot Mtn. State Park (Segment 6), or the Neuse River to complete the Coastal Plain section from Smithfield to the Croatan National Forest near Havelock (Segments 11A-16A). In addition, because of the length and exposure, you may be driven over the Marc Basnight Bridge (Segment 18) if you are uncomfortable walking or biking it. To qualify for the completion award, however, you must hike all natural-surface trail sections of the MST unless you choose to follow one or both of the paddle routes.

Keep a journal and take photos so that you will have a way to remember your adventure and share it with others.

When you have finished your journey, complete the award application form to apply for your award. We trust that all applicants will honestly report how and when they completed the MST. Download this form and mail it in to our office.

Please attend our annual meeting after you complete your hike so we can present your award in person and other members and hikers can meet you and hear about your experiences.