We are sharing tales from the MST as hikers are pursuing the 40 Hike Challenge.
This week we are exploring the Great Day Hike #4 in Segment 2, Graveyard Ridge and Skinny Dip Falls: Black Balsam Knob Road to Cherry Cove Overlook hike by Jim Grode
I groaned Saturday morning when I woke up and saw Asheville was socked in again. Having already postponed the hike twice for weather, and knowing this was my last chance to get on the trail this week, I went ahead and packed up and mentally prepared myself for a wet hike. As I drove to the trailhead, though, I only had to climb a few hundred feet to come out of the valley fog and find a cloudless blue sky waiting for me. The day was looking up!
When I reached the parking area at Black Balsam Knob Road, the temperature was a cool 60 degrees so I zipped up my jacket, got my bike off the car, and set out on my shuttle. As I did the last time I blogged about the trail (on Hike 5: The Shut-In Trail), I did this hike the opposite direction from the book's description. This isn't just about obstinacy—you always want to do bike shuttles downhill, and with 1,500 feet of drop in a little over five road miles, this was definitely downhill.
Setting out from Cherry Cove Overlook, I found that all the rain over the last few weeks had its effects. Much of the trail tread was muddy, and in places, it was downright squishy. On the positive side, the rain had brought out mushrooms galore. I don't have the expertise to know whether any of them were edible, so I didn't pick any; I just enjoyed looking at the enormous variation in shapes, sizes, and colors.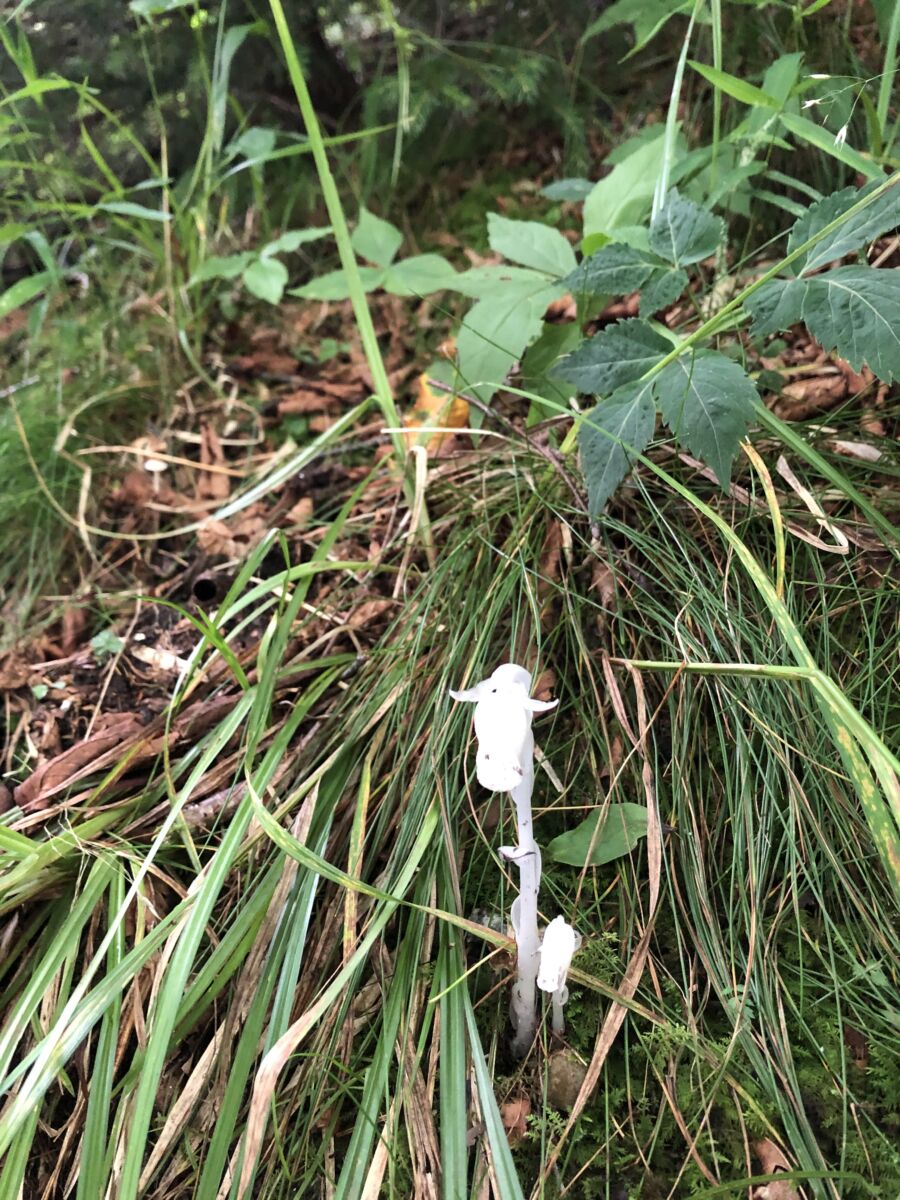 When I reached Skinny Dip Falls at 10:30, several intrepid souls were already clambering around on the rocks and jumping into the swimming hole. Being something of a cold-water wimp, I didn't join them, but I did spend a while watching the play and the spray before getting back on my way.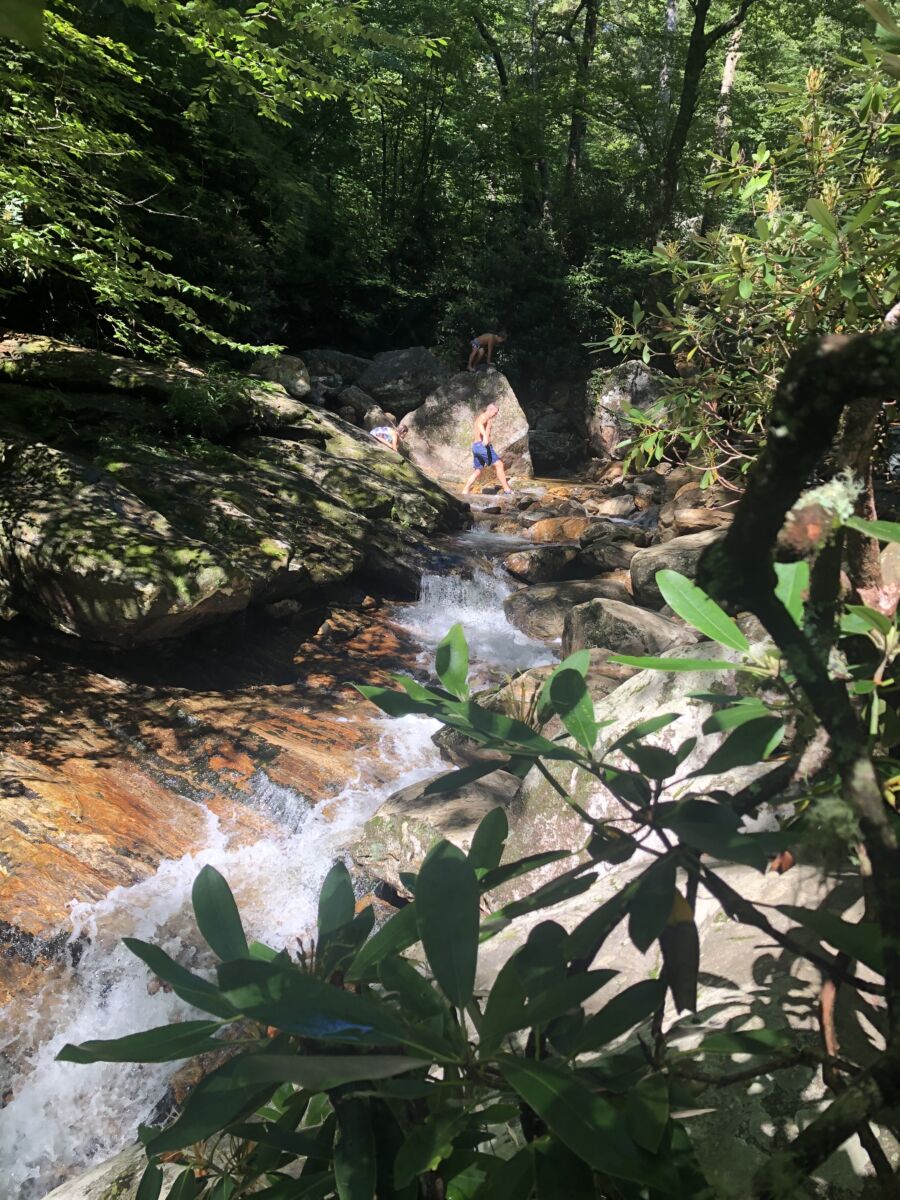 Heading up through damp hardwood forests, the trail climbed steadily but not overly strenuously until finally reaching Graveyard Ridge. Here, it flattened and periodic views north into the Shining Rock Wilderness and south over Pisgah Ridge rewarded me for the climb. A variety of late-summer asters, Joe-Pye Weed, and other wildflowers were out, and even a few blackberries were coming on. Most of them were too small and hard to be worthwhile, but I found one decent-tasting berry.
Finishing the trail through an open, fragrant spruce-fir forest, one of my favorite forest types, was the perfect ending to a wonderful hike. Even the hordes of people setting out on the Art Loeb Trail to climb Black Balsam Knob couldn't spoil my mood.
In Great Day Hikes, we noted that this hike "begins and ends near some of the most popular areas on the BRP" but "the MST follows its own secluded route" with "the same views, meadows, spring flowers, and fall leaves, with only a fraction of the people." That was borne out on this splendid Saturday. The quarter mile or so between the Looking Glass Rock Overlook access trail and Skinny Dip Falls was fairly crowded, but on the other 6.5 miles, I saw only four other parties. Sometimes, empty space is easier to find than you might expect.
We invite you to hike all 40 of the hikes in Great Day Hikes – take the 40 Hike Challenge!  If you've hiked one of the 40 Hikes, share your story with us. Hashtag #MST40Hike or email with your tale.