Steve Hampton recently completed his four year section hike (and bike and paddle) of the Mountains-to-Sea Trail. From January 2016 to September 2020, Steve made his way from Clingmans Dome to Jockeys Ridge. Reading through his Completion Report, we knew that we would be remiss if we didn't share a few highlights from his insight and observations. (On a personal note, I can relate to everything Steve said in the quotes below, as they paralleled almost exactly how I felt about my own MST journey).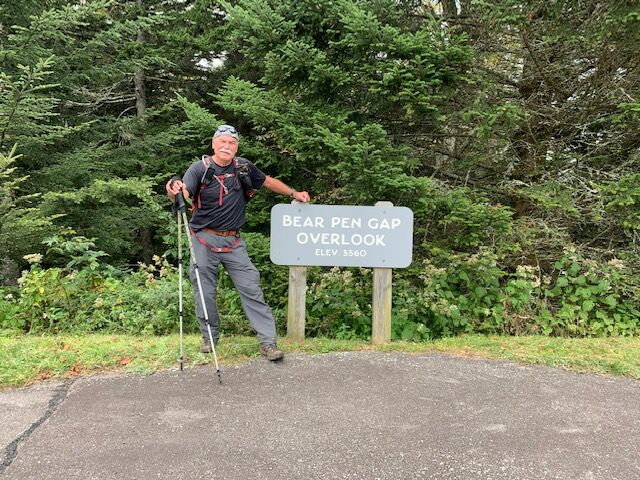 Please describe below a few highlights or unique aspects of your hike, or use this space for feedback/suggestions for Friends and our volunteers as we are always looking to improve the hiker experience.
I have lived in NC all my life and thought I knew our state. However, walking, biking, and kayaking gave me the ability to see our state from a totally unique viewpoint- to see North Carolina as I have never seen or appreciated it before.
Whether standing on a mountain looking down on the clouds below, or waking up beside a flowing river or standing on a sandy beach as the sea air blows cool against your face, one can truly appreciate the beauty that God has shared with us.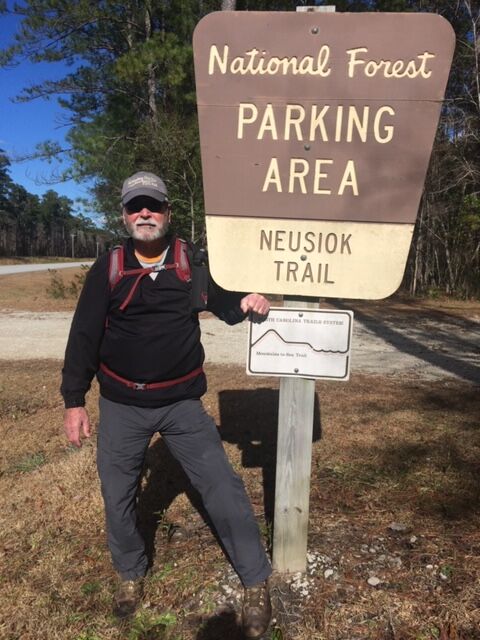 During the four plus years that it took me to section hike the Mountains-to-Sea Trail, I met great people everywhere I went. While walking on the road, I had a number of people offer me rides and asked if I needed anything. It was refreshing to see and meet people who genuinely care about one another. The diversity of the people was amazing- men and women, old and young, offering assistance; as well as people of different racial makeup than me. It is great to call North Carolina home.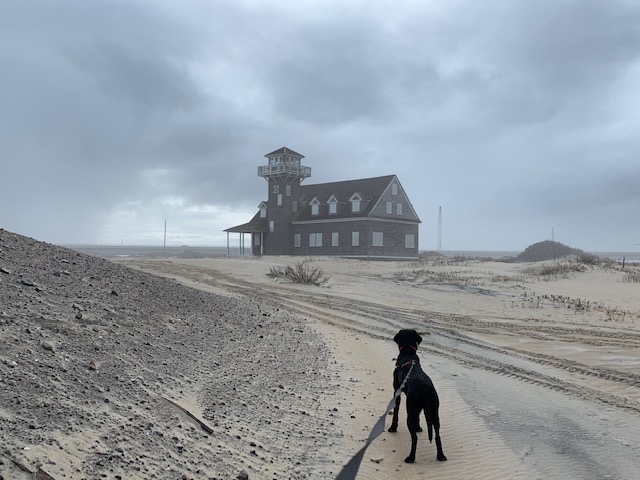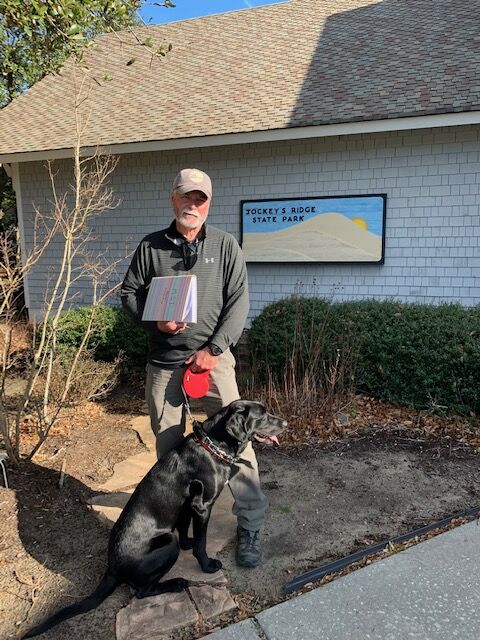 Congratulations Steve on the completion of your Mountains-to-Sea Trail adventure!
You join a wonderful list of folks who have completed the trail in some form or fashion from the mountains to the sea. Some people walk the entire way, while others may bike or even paddle part of the MST. Some folks complete the trail really really fast (29 days), while others take their sweet time (15 years to the day). We always love when we receive a new Completion Form in the mail and eagerly await the next one. So, get out there and get hiking (and biking and paddling) and send us those completed forms!