We are sharing tales from the MST as hikers are pursuing the 40 Hike Challenge. Today, Allie shares the tale of  her adventures across North Carolina with her newborn son.
My name is Allie, and I'm a native of Washington, NC.  I have always loved the outdoors, exercise, and my home state.  I found out I was pregnant in 2020 and I knew I wanted to a) lose my 40+ lbs of baby weight, b) expose my son to my love of hiking, and c) show my son the beautiful state that he was born into.  My dad, Al Weller, an avid forester and outdoorsman, recommended the Mountains-to-Sea Trail 40 Hike Challenge.  It was perfect!  I bought the book when I was 8 months pregnant and immediately began to map out my route.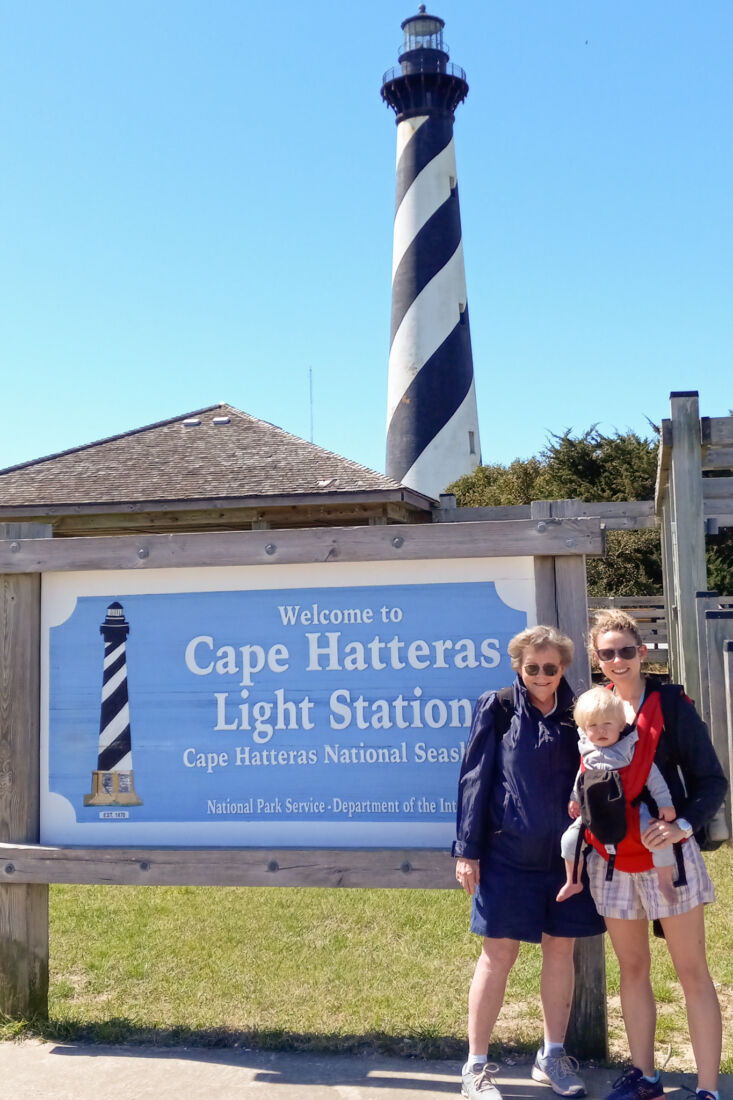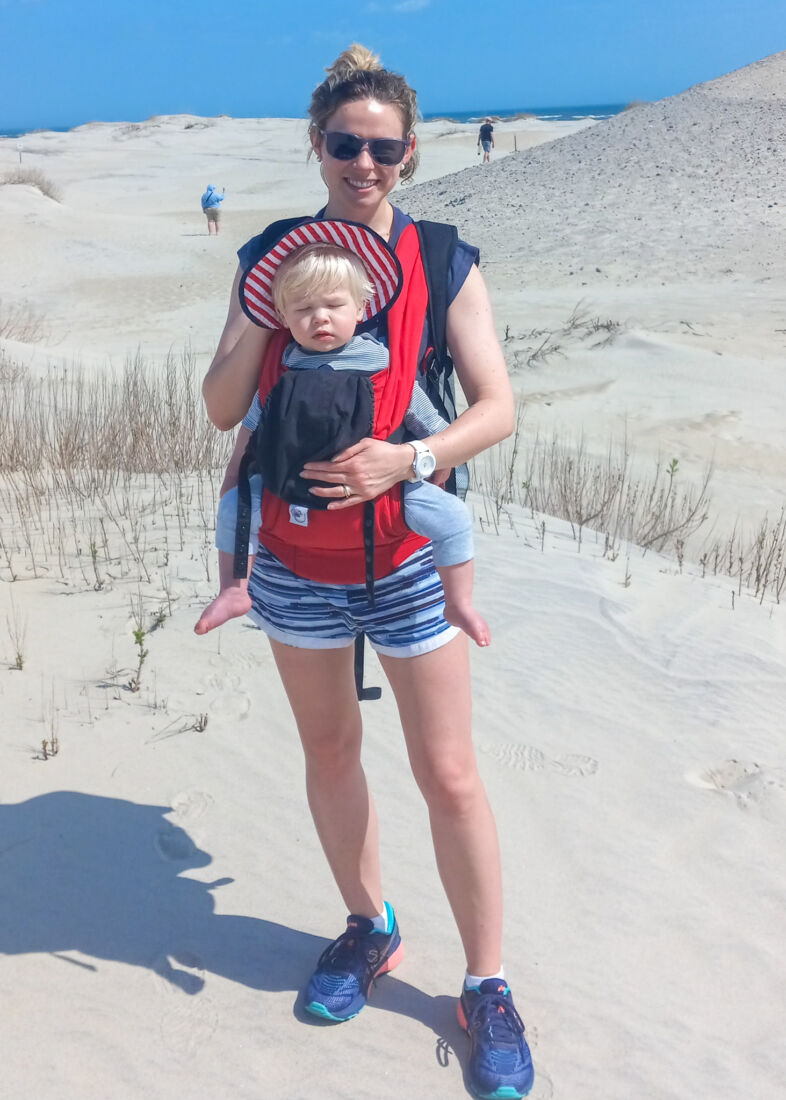 My beautiful son, Jack, was born in March 2021.  My original goal was to finish all 40 hikes during maternity leave (4 months), but I quickly realized that with all the driving involved, I'd need more time.  I was able to complete half of the hikes during those 4 months though!
Jack had his first hike at Eno River State Park at the ripe old age of 10 days.  As much as possible, I'd try to find friends to join us on the various hikes and I was able to recruit about 16 friends to do a day trip (or a few) with us.  My wonderful husband, Jamie, was my most faithful travel companion, followed by my mom, who joined in for about 40 miles.  It was a great way to re-connect with old friends and deepen relationships with current friends and family.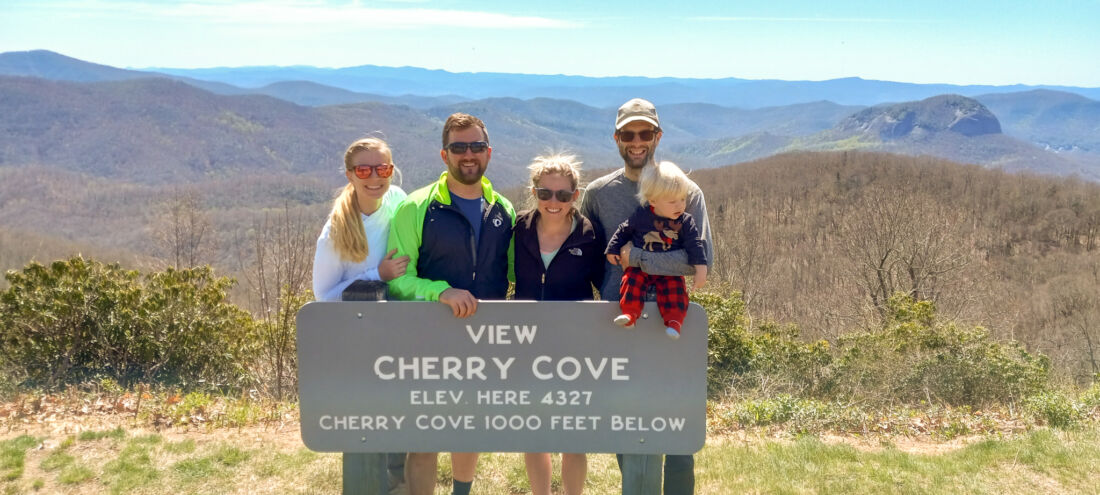 Some of the most memorable hikes were the one in Jacksonville (my father is ex-Marine Corps), Jockeys Ridge (Jack was 2 weeks old and he got to put his feet in the ocean for the first time!), Clingmans Dome and Oconaluftee Trail (this was Jack's first camping trip at 3 months old and we saw an elk!), and of course the last hike at Linville Gorge (the views were breathtaking).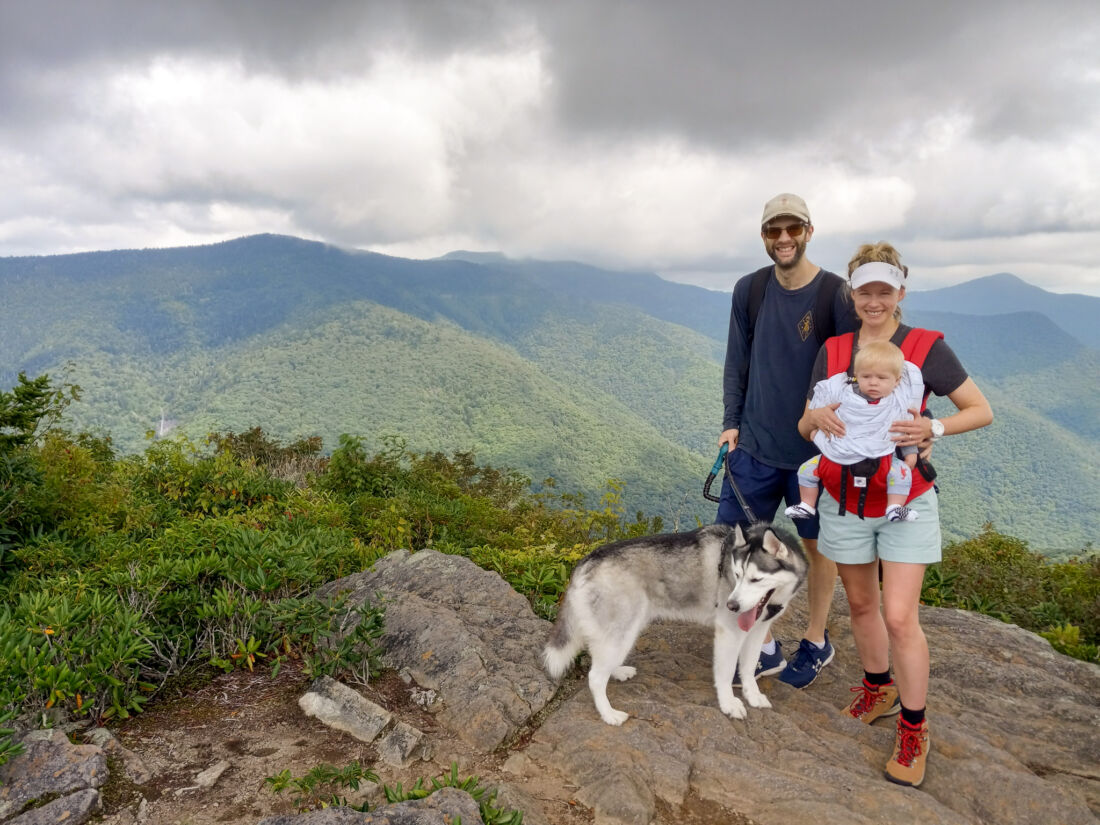 Jack and I finished our last hike with my husband, a friend from college, and friends who traveled in from Louisiana to help us complete the feat.  Jack was 13 months and we celebrated with a beer and a cold milk, respectively.  I lost 50 lbs over the course of the past year, hiked roughly 200 miles, and spent hours in the outdoors with my son and friends.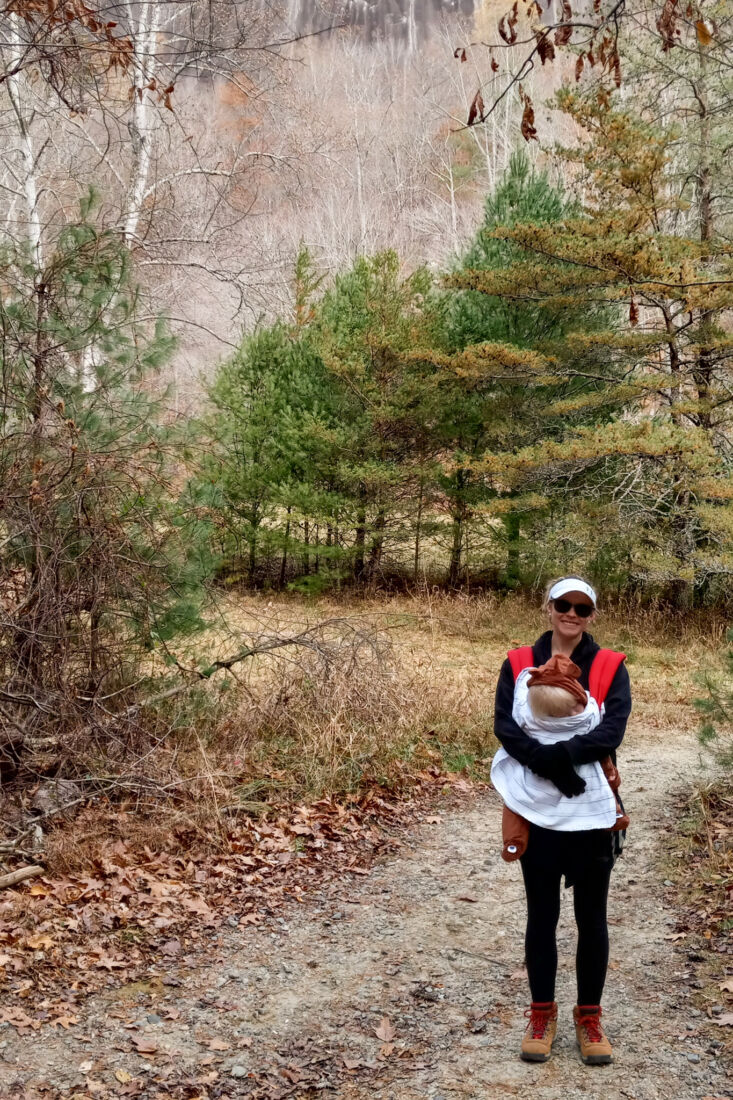 Jack clearly loves our hikes, he has spent up to 8 hours in the backpack without crying.  These are memories I'll cherish forever!
***
We invite you to hike all 40 of the hikes in Great Day Hikes – take the 40 Hike Challenge!  If you've hiked one of the 40 Hikes, share your story with us. Hashtag #MST40Hike or email with your tale.