Join the festivities as we celebrate how far the trail has come since September 1977. That's when Howard Lee, then secretary of the NC Department of Natural Resources and Community Development, proposed "establishing a state trail between the mountains and the seashore in North Carolina."
This year, you can help celebrate in four different ways:
1- Complete the 44 Mile Challenge! Hike 44 miles anywhere on the MST during September for a chance to win one of 6 great prize packs from REI. That's just 1.47 miles a day, or 11 miles a week, or 44 miles in a day.
MST Guide by Pocket Trails has jumped in to make it easy to track your miles and compete for prizes. The MST Guide is a phone app for MST hikers – with maps and detailed trail information. They are big supporters of the MST community, and they've added these special features just in time for the 44th birthday month.
2 – Invite to hike. As part of our continuing commitment to making the MST a welcoming, diverse and inclusive place, we encourage you to invite friends, colleagues, family, and neighbors who have not been on an MST adventure to join you this month. Rewatch the "Inclusivity and Joy on the MST" panel from our UnGathering of Friends to understand why an invitation is the first step to inclusion. You'll hear from Director of State Parks Dwayne Patterson, the MST's first Black Completer Cedric Kopa and IssaVibe Adventures co-founder Charles Gbenyon about their time on the MST as people of color, but more importantly the joy they've experienced as they've found their way. Charles specifically talked about never having hiked in NC until he was invited to join someone.
3 – 
Give a special gift to support the trail
. A gift of any amount is always appreciated, and with a special birthday gift of $44 or higher you'll receive a new HIKE NC MST patch (pictured below) before it's available in our MST store. It will be available to everybody else in October – but any gift of $44 and up given before midnight on September 30th will get you the patch.
4 – Fundraise for the trail. Support our work by setting up a peer-to-peer fundraiser.
All the details are here
. If your travels take you away from the MST or you live too far to participate, we'd love to see photos of where you hike this month. Share photos from your trail time with the hashtag #MSTbirthdaywishesfromafar. Please join us in wishing the MST a happy 44th!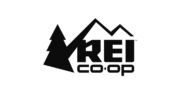 Thanks to our friends at The MST Guide by Pocket Trails for helping with all the logistics for the 44th Mile Challenge and to the six REI locations for supplying prize packs for participants!