The MST turned 43 in 2020
Each year since 2017, we have come together in different ways to hike and share our love for the MST. This year, especially as the trail has provided respite and safe recreation when we needed it most, continued the celebration.
This year, we dreamt up some new challenges that many took while socially distanced and invited friends to help raise funds to support our work at the same time.
Challenge 1 encouraged people to get out and enjoy the day hikes in our new book Great Day Hikes on North Carolina's Mountains to Sea Trail.  People hiked all of the 4o day hikes from Clingmans Dome to Jockey's Ridge.
Challenge 2 provided a push to hike 43 kilometers in one day, on one of three designated stretches across the MST.  Twenty-six people hiked one of the stretches including 80-year-old Allmuth Perzel, who enjoyed her 12 hour jaunt in Segment 5.  These hikes were so popular that we will keep them featured as challenges, though there won't be any wonderful prizes for those who complete them.  All 26 hikers received socks from Farm to Feet and goodies from REI.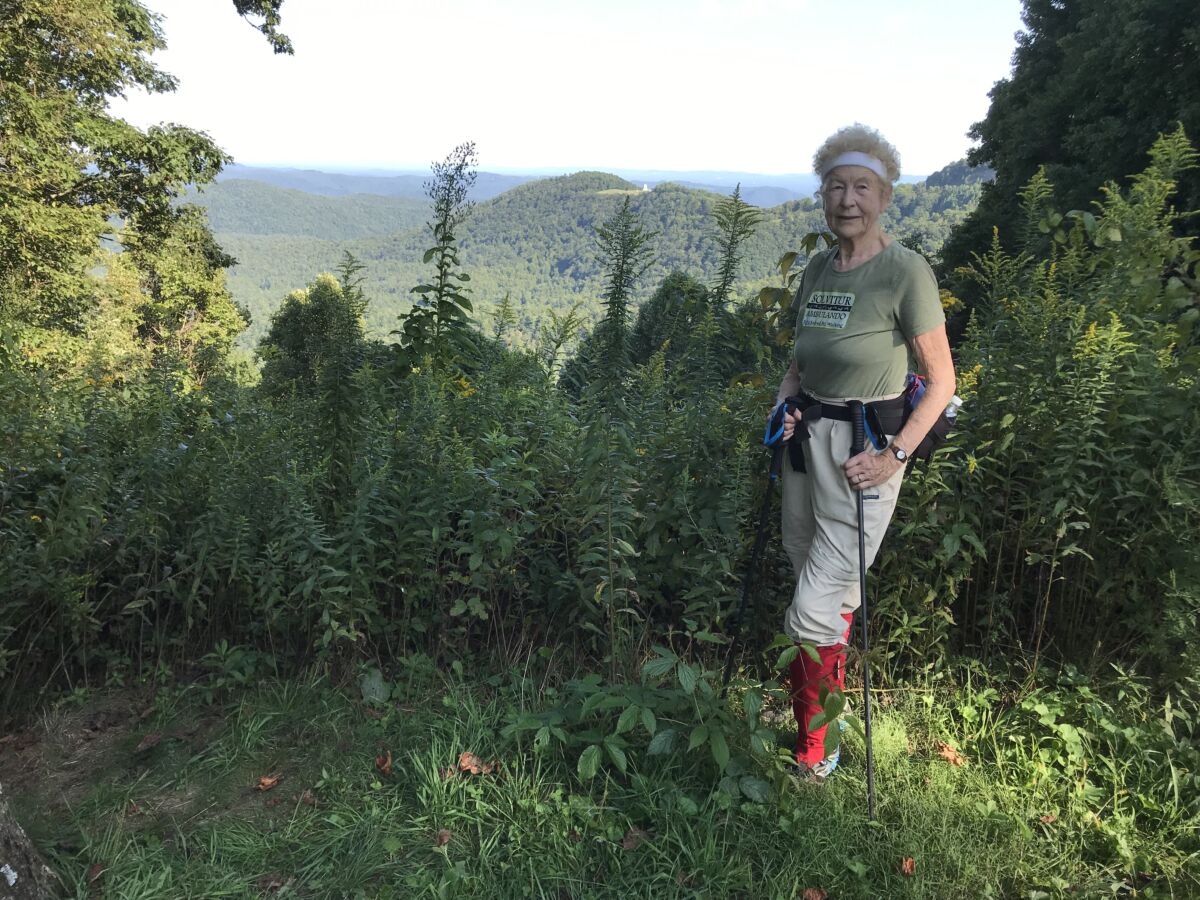 Challenge 3 was the Triple Crown – hike all three of the 43 kilometer hikes.  Three hikers completed the Triple Crown – Benjy Brown (who completed the MST earlier this year), Brian Mangum and Abi Winegarden who hiked all three in one weekend!  She hustled from Segment 5 to Segment 10 to Segment 15 over Labor Day Weekend and raised over $600 for the MST.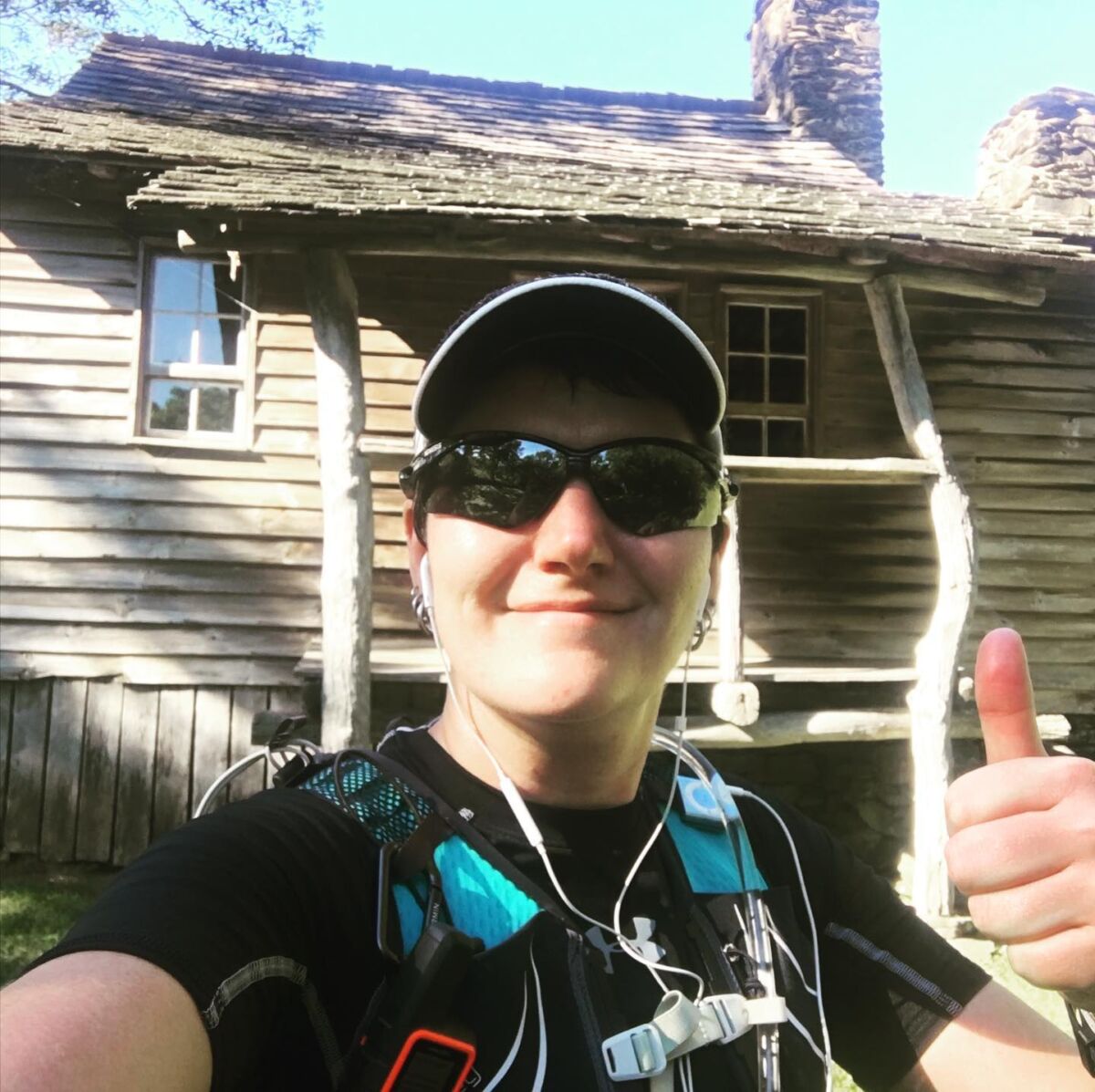 Challenge 4 was to raise money for the MST. Thanks to folks like Adam Collins who hiked 43 miles in a day, and raised over $500 for the trail.  He challenged donors to give $10 for every mile he hiked.
And we had one big birthday surprise! Tara Dower recorded the Fastest Known Time on the MST, starting September 1st and finishing on September 29th!  29 days, 8 hours, 48 minutes!  Massive congrats to Tara and her crew. (A few folks have asked about Diane Van Deren's record, which was 22 days.  That record was set on the 900-mile version of the trail which is no longer in use, before the Coastal Crescent route was added.)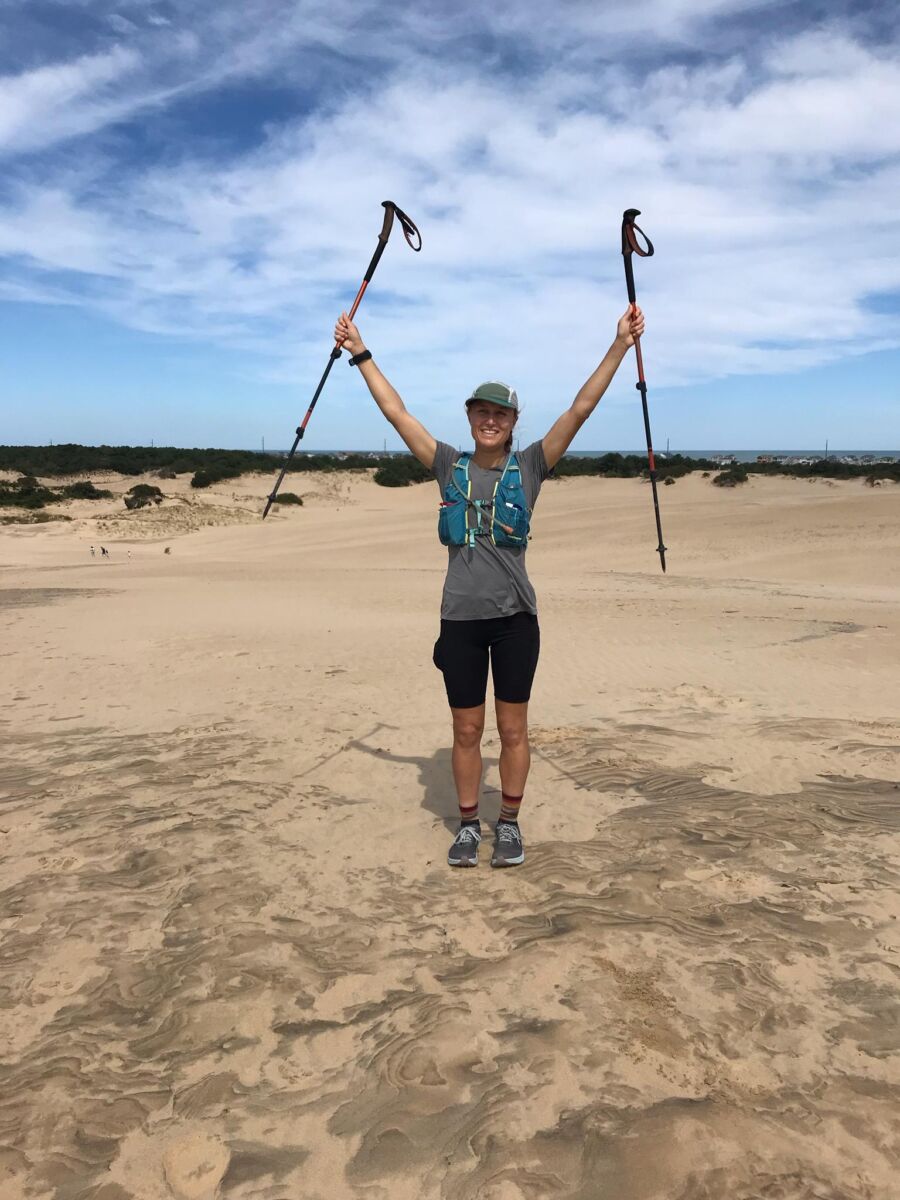 Step after step, mile after mile, the MST was made for times like these.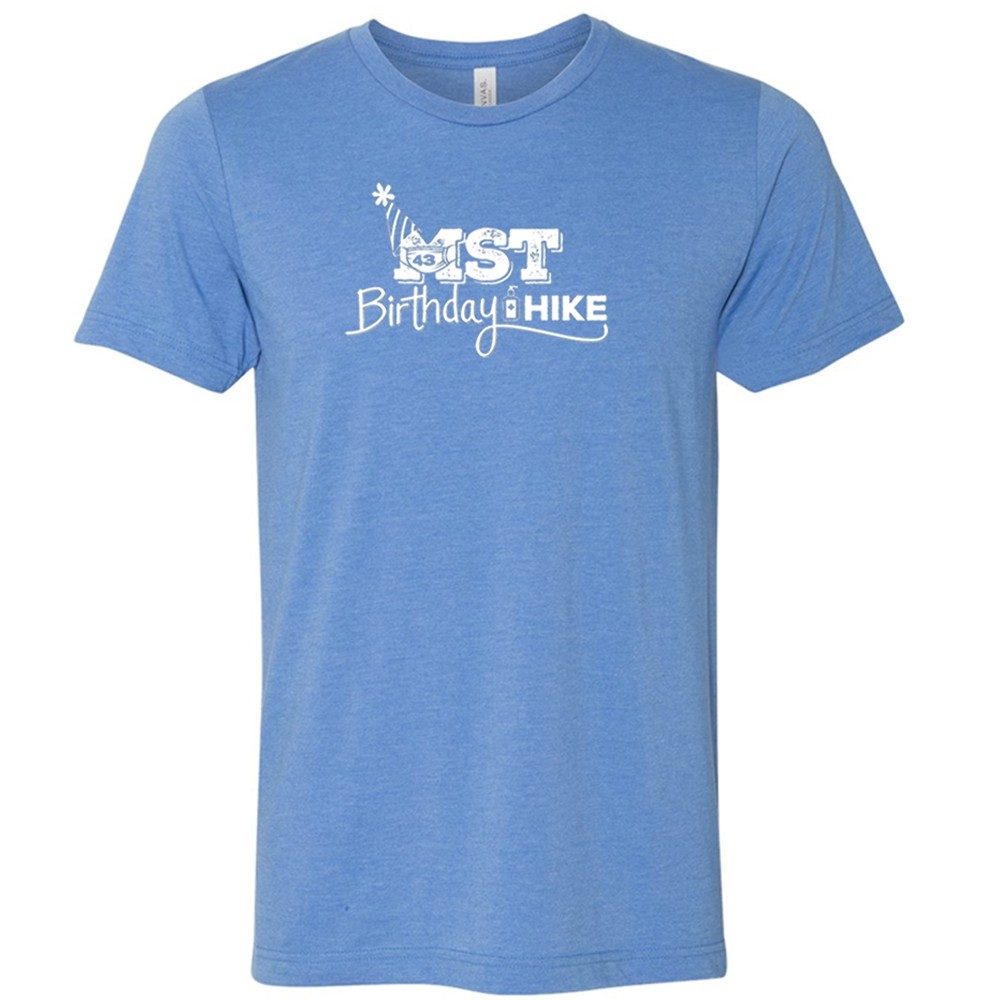 We still have a few 43rd Birthday shirts available.
Limited edition, so snatch it up before they are gone!
MST Birthday Hike Photos
We'd love to see the MST through your eyes and lens!
Share photos on Facebook or Instagram using the hashtag:
#MSTbirthday
and the challenge you are taking:
#MST43K or #MSTtriplecrown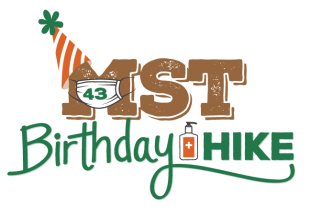 This is the fourth year we've celebrated the MST with a weekend of hiking. We hope you'll make an annual tradition of celebrating the MST!