The MST turns 44 this September
CONGRATS to all 96 folks who completed the 44 Mile Challenge in September!
Each year, we celebrate how far the trail has come since September 1977, when Howard Lee, then the secretary of the NC Department of Natural Resources and Community Development, proposed "establishing a state trail between the mountains and the seashore in North Carolina."
This year, we're celebrating by launching the 44 Mile Challenge! Hike 44 miles anywhere on the MST during September for a chance to win one of 6 great prize packs from REI.  That's just 1.47 miles a day, or 11 miles a week, or 44 miles in a day. This challenge only counts hiking miles – paddling and biking miles are not eligible. 
You can also make a gift to support the MST or fundraise to support our work. Scroll down for all the details.
Thanks to the MST Guide by Pocket Trails for jumping in to help make it fun and easy to track your miles and compete for prizes. The MST Guide by Pocket Trails is a phone app for MST hikers – with maps and detailed trail information. They are big supporters of the MST community, and they've added special features just in time for the 44th birthday month.
As part of our continuing commitment to making the MST a welcoming, diverse and inclusive place, we encourage you to invite friends, colleagues, family, and neighbors who have not been on an MST adventure to join you this month.
For hike logistics, we recommend using The MST Guide app, our trail guides (which are available for free to all current members of Friends of the MST), or Great Day Hikes on North Carolina's Mountains-to-Sea Trail.
If your travels take you away from the MST or you live too far to participate, we'd love to see photos of where you hike this month. Share photos from your trail time with the hashtag #MSTbirthdaywishesfromafar.
44 Mile Challenge
Walk 44 Miles on the MST between September 1st and 30th.
You can repeat your favorite sections over and over, explore a new 44 miles, walk over a series a days a little at a time or do it all at once! By partnering with our pals at The MST Guide, you'll be able to track your mileage throughout the month. This is a special feature only available to those doing the 44 Mile Challenge. (After September, this feature will be a paid add-on feature.)
You can find the app in the Apple Store and Google Play Store. Download it, then create a user account/trail profile and get hiking!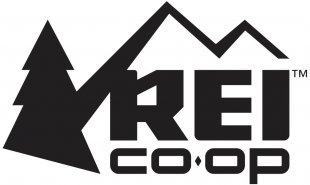 The MST Guide will host a leaderboard that will track the mileage hiked by all participants! This is an easy way for each participant to track their own mileage, plus a new way for us all to see what we can do together. Josh "PBS" Smith, creator of the app, has created a "how-to" guide for using the app.
PLEASE NOTE: The tracking feature is being finicky for some people, while working just fine for others. If you are one that it's not working for, please use this google form to submit your mileage. Don't stress out while you are hiking trying to get it to work, we'll make sure your miles count!
If you already have the MST Guide app on your device, make sure you update it to get the new tracking feature and access to the leaderboard. Questions (make sure you check the user guide first to see if your question is answered) can be directed by email to Josh and Jester at support@pockettrails.app or using the direct message feature on Instagram @pockettrails.app.
All walkers who complete 44 miles on the MST by midnight on September 30th will be entered to win one of six wonderful prize packs from REI. The stores in Asheville, Cary, Charlotte, Durham, Greensboro, and Raleigh are all donating in support of our wonderful trail! Each prize pack will contain a different assortment of goodies but you can expect some wonderful surprises like these supplied by the Raleigh store. REI has been an extraordinary partner throughout the years – from grant funding, to in-store displays, to supporting this 44 Mile Challenge, thank you, REI!
And for the top five on the leaderboard at the end of September, the folks at The MST Guide will give free mileage tracking access for a year! We'll toss in a pint glass and a few other goodies to those sitting atop the leaderboard, too.
For those who want to participate, but don't want to use the app (yep, there are some of us who still like a paper guide), please track mileage and dates of hikes and submit via email to info@mountainstoseatrail.org by October 4th.
Give a Special Gift
It's not a true celebration until you've given the trail a birthday gift!
Our work to build, maintain, protect and promote the MST is supported by people like you. Consider giving a special gift to the trail to support our work. A gift of any amount is always appreciated, and with a special birthday gift of $44 or higher you'll receive a hot-from-the-sewing machine new MST patch before it's available in our MST store. It will be available to everybody else in October – but any gift of $44 and up given before midnight on September 30th will get you a patch. It's the fun blue and green logo above.
None of the work we do would be possible without our donors. Your employer may also have a matching gift program – an easy way to double your giving.
Fundraise to Support the MST
Commit to raise funds to help build, maintain, protect and promote the MST.
Raise $440 or more to receive a special personalized pottery mug handcrafted by Court Pernell, maker of our MST mugs.
1 – Create a peer to peer campaign. Download the "how to" guide, set up a campaign, and then invite your friends, family, neighbors, ex-boyfriends, whoever to give. Your friends will support what you are passionate about. After you have downloaded the guide, click here to to set up your campaign. The guide spells it out, step by step. You have the ability to edit the template copy to share why you love the trail and why you are fundraising on its behalf. Once you've set up your page, you can start sharing and inviting your friends to give.
2 – Set up a Facebook fundraiser. You can also set up a peer-to-peer fundraiser through Facebook. If you choose this route, let us know so we know to watch for those gifts because we aren't notified by them. It's easy to do, click here to find our fundraising page on Facebook. You'll be on a pre-filled template for general donations – you can edit the standard donation copy by downloading 44th Birthday Campaign copy. I can also send you photos from the trail or any logos you may need.
3 – Invite a business to become a trail partner. Business donations are a big help in our efforts to build and maintain the trail. Right now, our corporate gifts have slowed significantly, and finding new corporate trail supporters is critical. If you have someone in mind, reach out to us and we can help make the pitch. See who supports the trail now.
Julie "Jester" Gayheart's podcast is all about the MST this September.
Hear from MST hikers and leaders this birthday month. Her podcast is part of the Hiking Radio Network and MST episodes can be found here.
8/28 – Jeff Brewer – Giving Back to the trails you love

9/4 – Kate Dixon – Leadership and Legacy

9/11 – Danny Bernstein – Hiker, Hike Leader, Outdoor Writer

9/18 – Jennifer Browndorf – One Segment at a Time

9/25 – Austin Wallis – Emotions on the MST
MST Birthday Hike Photos
We'd love to see the MST through your eyes and lens!
Share photos on Facebook or Instagram using the hashtag:
#MSTbirthday #MST44Mile
If your travels take you away from the MST or you
live too far to participate, we'd love to see photos of where you hike this
month. Share photos from your trail time with the hashtag
#MSTbirthdaywishesfromafar.
This is the fifth year we've celebrated the MST birthday's and the hard work that's come afterwards. We hope you'll join us in making make an annual tradition of celebrating the MST!