What better way to introduce your children to the outdoors than by hiking the Mountains-to-Sea Trail with them?
That's what North Carolina native, Katie Rankin, and her family are doing. Katie and her husband were enthusiastic road and mountain bikers, hikers, trail runners and backpackers before their kids were born (they fell in love on a backpacking trip in Grayson Highlands, VA) and have been fortunate that both of their sons (ages 3 and 5) are equally enthusiastic about the outdoors.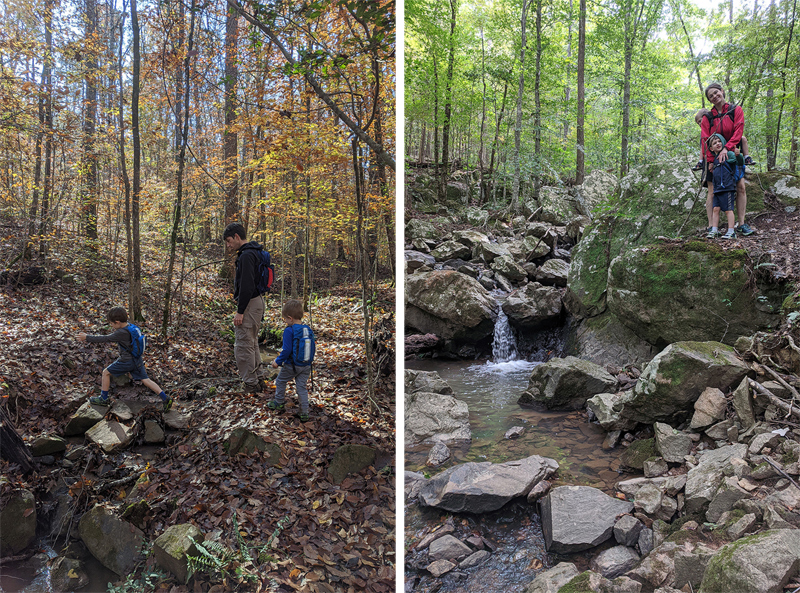 They decided as a family to set an ambitious goal this fall–to complete the entire MST before the youngest boy finishes high school. This works to about 80 miles a year, which won't seem like much once the boys are tweens and teens, but for now is a pretty big goal. "We can hike about 4-6 miles in half a day without having to carry the 3 year old, and recently biked the entire Neuse River Greenway portion of the MST over 2 days." For now, they'll stick to trails and greenways because the boys aren't ready to hike the roads and have way too much energy to sit in a boat for any of the paddle options.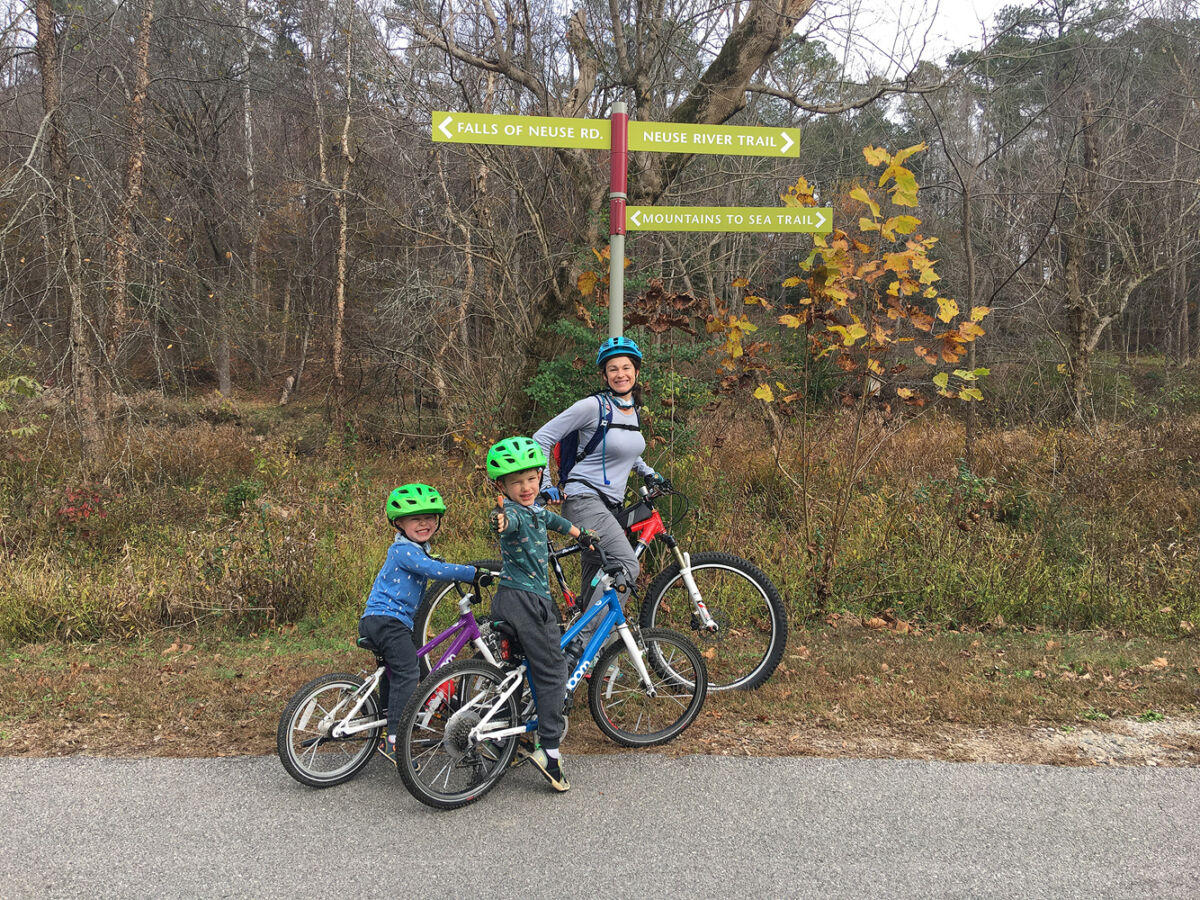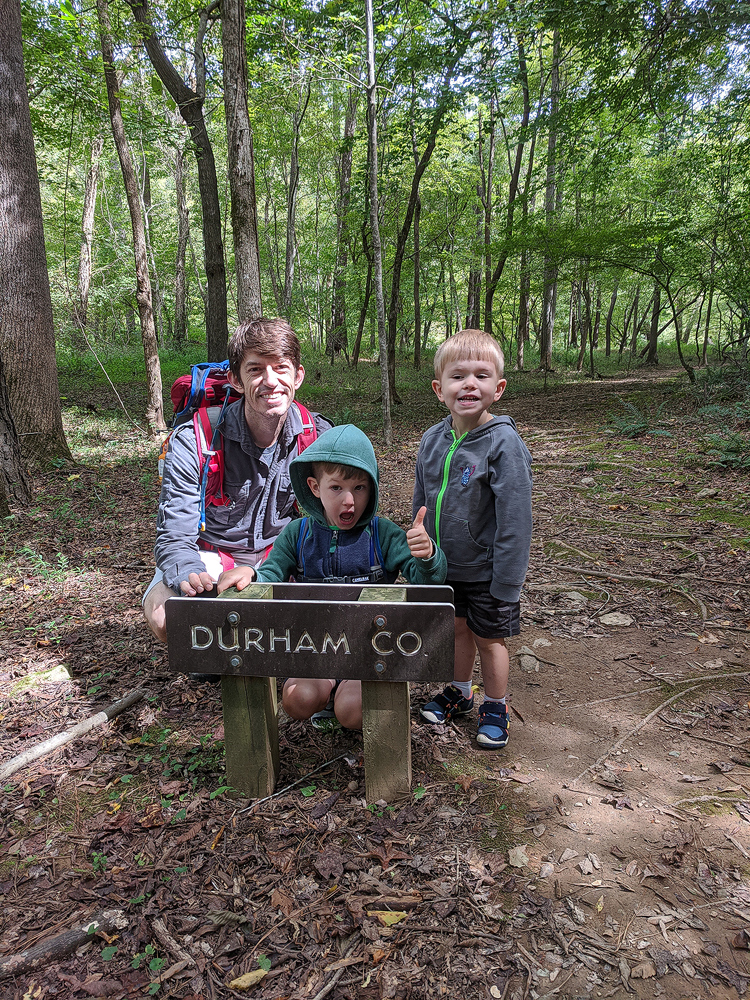 The Rankins have purchased the Piedmont and Coastal Plain guides, and have already completed over 30 miles of Segments 9 and 10, and 33 miles of Segment 11 since September when they began their quest.
"Our plan is to stick to day hikes as much as possible with a few one night backpacking trips for the next couple of years. With Covid around we obviously can't take advantage of shuttles or trail angels, so we've been doing lots of car drops as we work our way down the Eno River and along Falls Lake."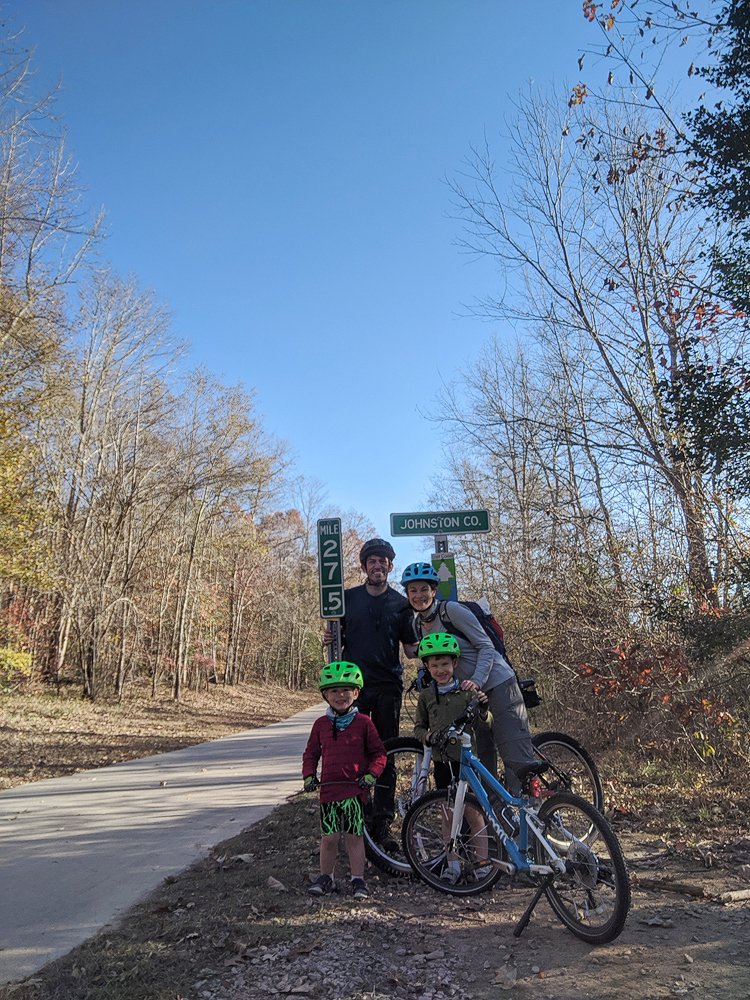 "I'm looking forward to being able to help out on trail building workdays as well, once the boys are a little older. The amount of work and care put into every section we've seen has been so inspiring, and we're so grateful for the volunteers who help make the MST possible!"
We're aware of a family in Boone who hiked all of Segment 5 this past summer with their 2 year old (and plan to eventually hike the whole trail), but haven't heard of many other families with small children out there for the long haul. Anyone else with small children hiking the trail and have advice for the Rankins or other families interested in doing something similar?