We are sharing tales from the MST as hikers are pursuing the 40 Hike Challenge.
This week we are exploring the Great Day Hike #15 in Segment 7, Pilot Mountain, hiked by Joanne Perri.
Pilot Mountain is an iconic landmark of the area northwest of Winston-Salem. The way the huge jagged rock rises up 2,421 feet out of the countryside is stunning, and visible for miles from Highway 52. I started my hike from the hikers parking lot on Pinnacle Hotel Rd. Perfect weather with clear 'Carolina Blue' skies and temperatures in the low 70's. The completion of this loop is 6.3 miles, however, I also explored many side areas so I ended up with a 12 mile hike.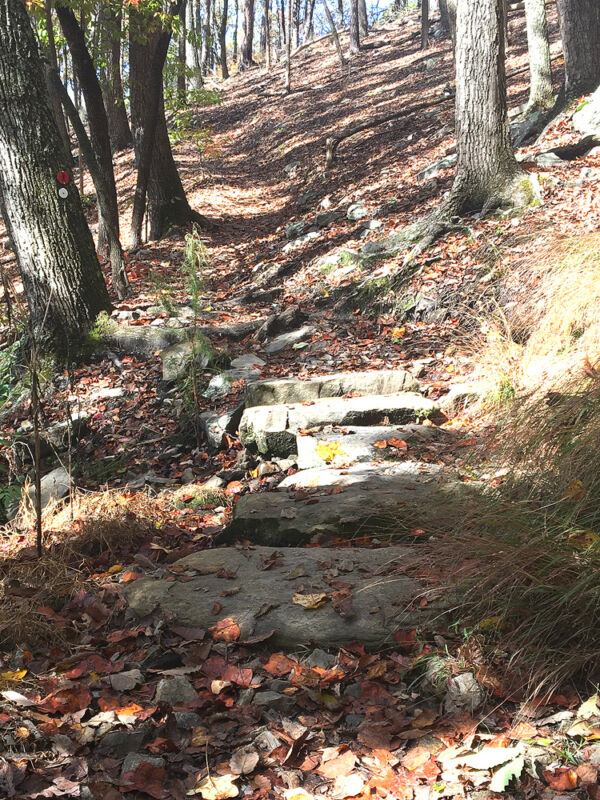 The trail was a steady climb thorough the woods for first several miles, gradual and not rocky. I like to hike on the less crowded weekdays so I only passed six hikers (and two dogs) the entire trek. Loved to hear the crackle of the fallen leaves under foot this time of the year. A few nice vistas from the higher elevations of the trail, but not as many as from the separate Jomeokee Trail around the base of the mountain ( which can easily be done in the same trip).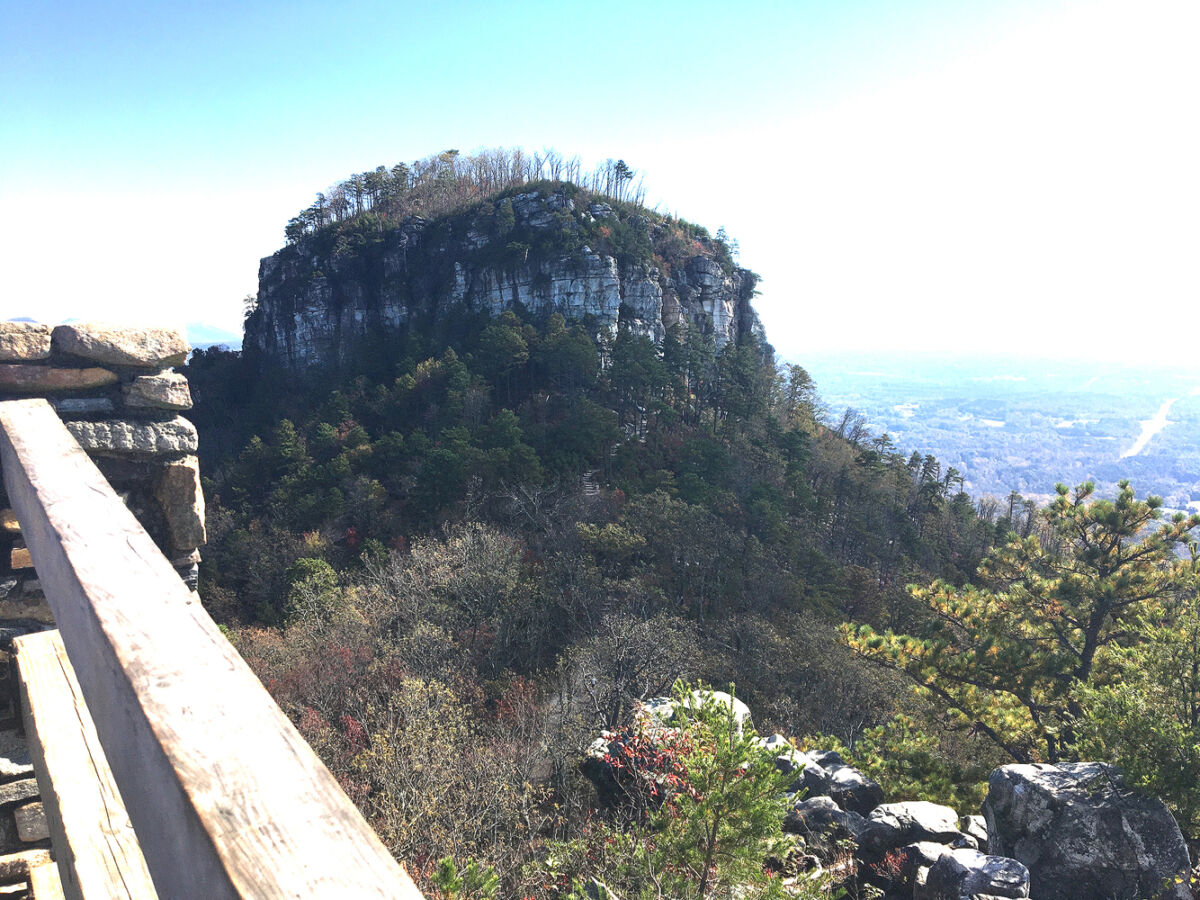 The state park offers access to lots of other outdoor activities such as camping, rock climbing, horse back riding, and paddling, for even more exploring fun if planning a longer outing. Enjoy!
***
We invite you to hike all 40 of the hikes in Great Day Hikes – take the 40 Hike Challenge!  If you've hiked one of the 40 Hikes, share your story with us. Hashtag #MST40Hike or email with your tale.