We are sharing tales from the MST as hikers are pursuing the 40 Hike Challenge.
Great Day Hike #8 – Linville Gorge: Wolf Pit Road to Table Rock.  Friends' trail resource manager Jim Grode headed out in March to check out this 6.8 mile hike along one of the most challenging sections of the MST.  
The forecast was calling for highs in the high 60s and partly cloudy skies, the previous afternoon had been beautiful, and so I thought it would be a perfect day to hike the Wolf Pit to Table Rock day hike and take in the renowned views. Mother Nature had other plans.
These pictures shows the "views" from the overlook of Lake James mentioned at Mile 0.7 and looking into Linville Gorge from the Table Rock summit. There may be a metaphor here for these times, but I'm not philosophical enough to pull it off.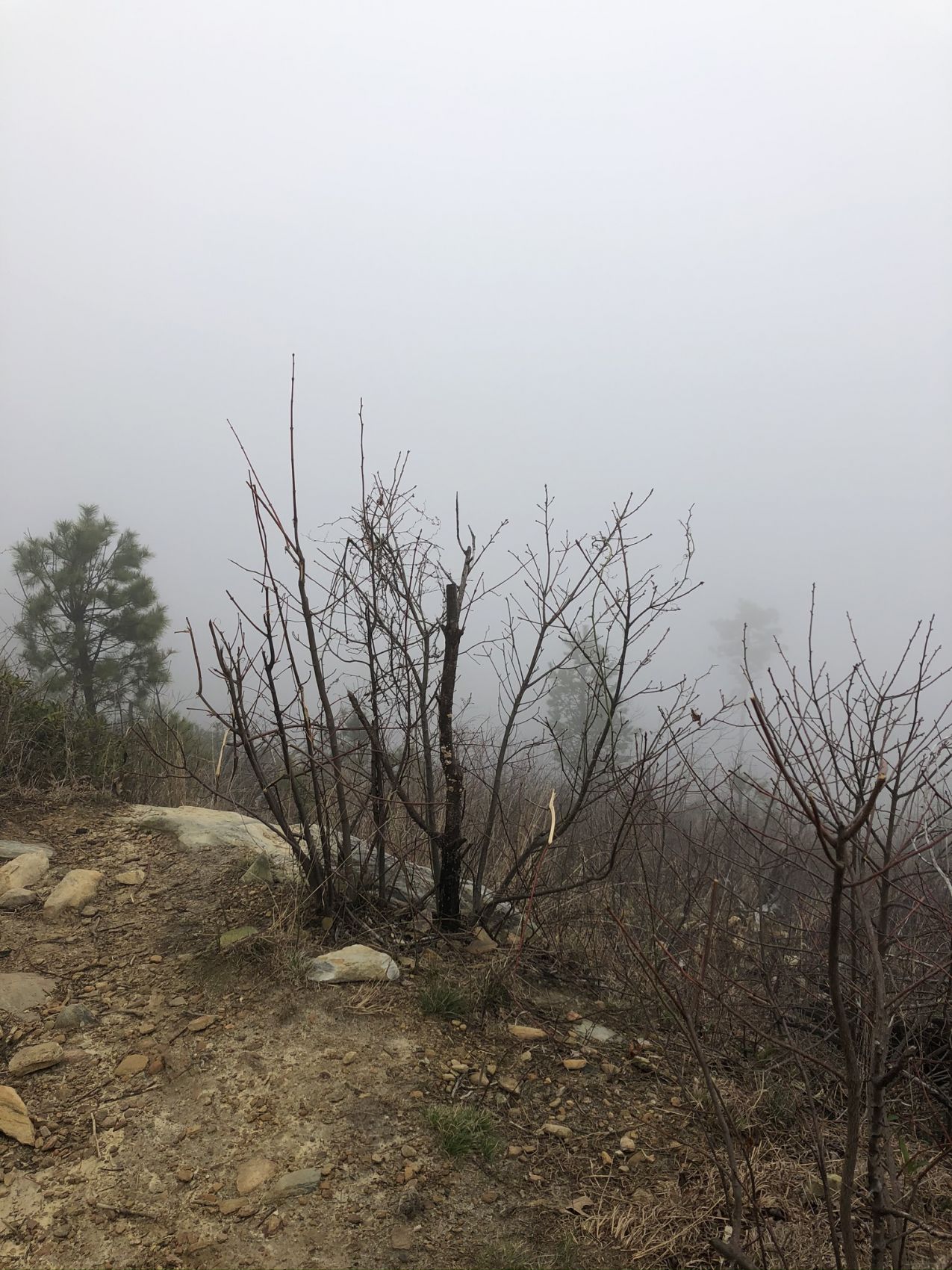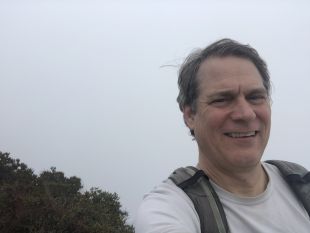 Despite the clouds and fog, the hike lived up to expectations. The guide bills this as the most challenging hike in the book, and several of the climbs were indeed quite strenuous—notably coming out of Chimney Gap in both directions. We note that "for naturalists, the forest fires have created many opportunities to see forest regeneration in action," and that was readily apparent: the hike directions at Mile 2.2 describe an area "where mountain laurel is the only live vegetation of any size," but that area now features young pines up to 5 feet tall. Oddly, though, I thought the time and location would be prime for wildflowers, but I saw only two plants in bloom on the entire hike (a golden ragwort and a shadbush). The Chimneys, the remarkable rock formations near the Table Rock parking lot, were even more mysterious in the fog.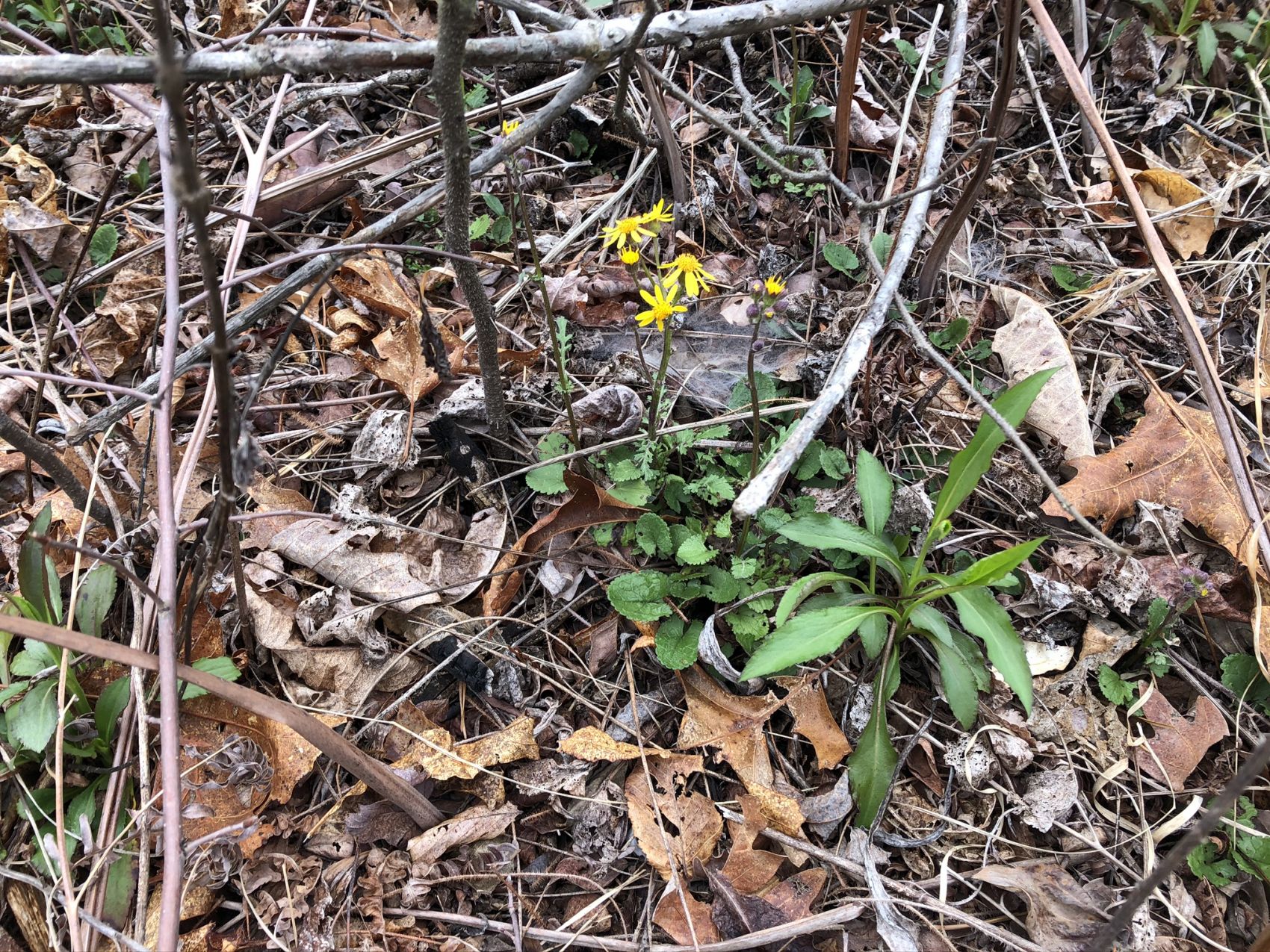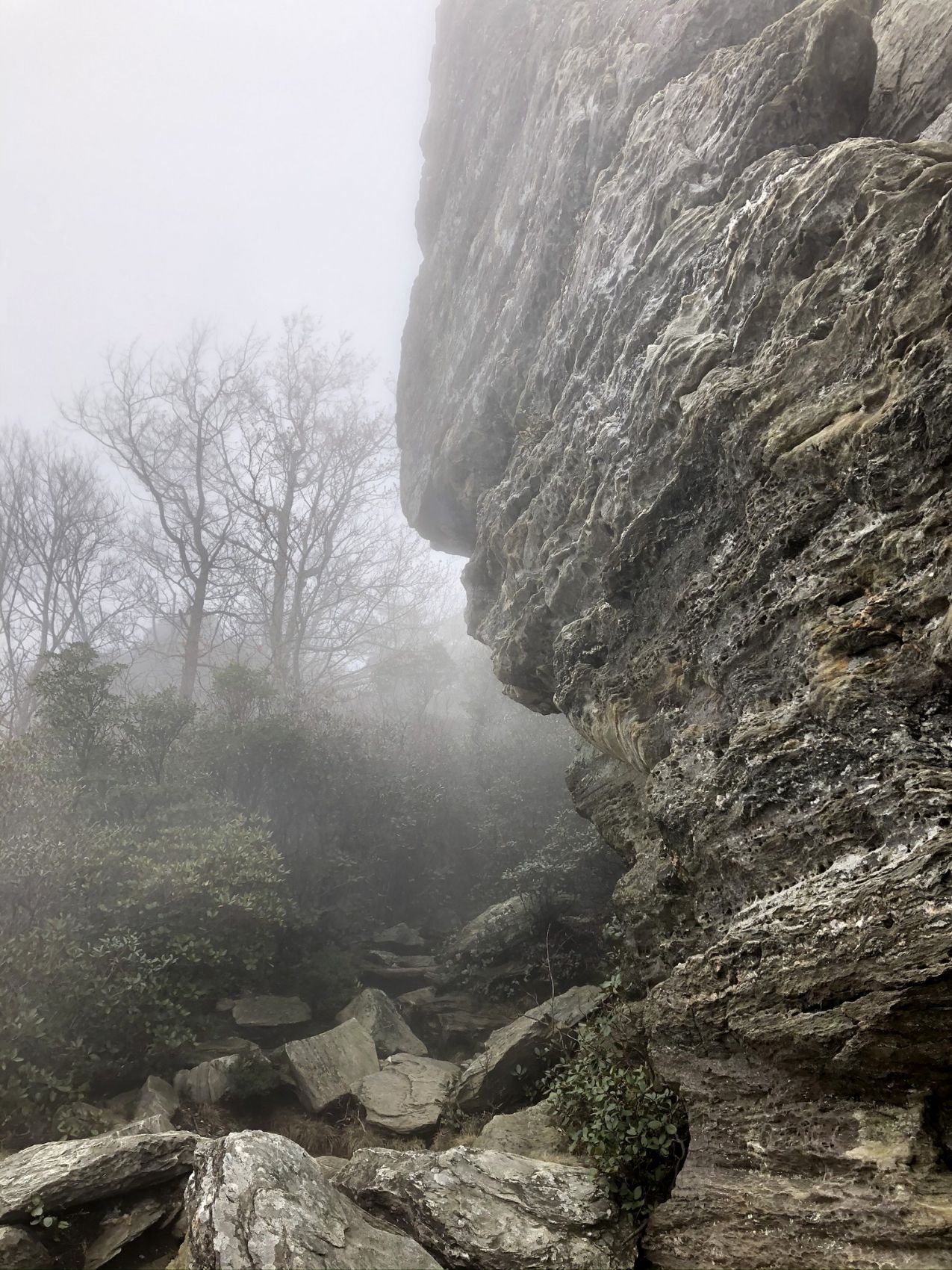 I was not alone in braving the weather: Along the hike, I saw 53 humans and 10 dogs (yes, I kept count!), including intrepid Friends volunteer Billy Williams hard at work breaking rocks to create a more sustainable trail. Thankfully, nearly everybody was practicing good social distancing, and the day passed without any incidents.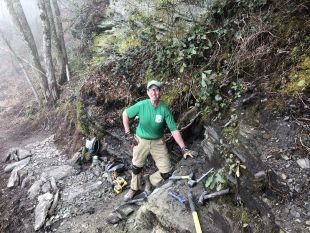 In the last mile or so of the hike, the clouds finally began to lift a bit, and I caught a few glimpses of the views into the gorge and over Lake James and the Piedmont. Although not enough to give the full flavor of the hike, these glimpses whetted my appetite for my next trip!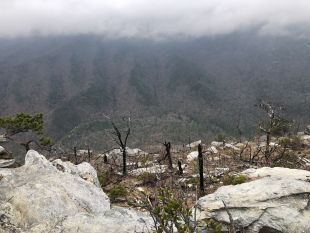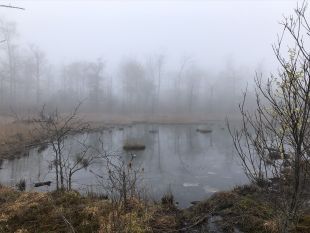 We invite you to hike all 40 of the hikes in Great Day Hikes – take the 40 Hike Challenge!  If you've hiked one of the 40 Hikes, share your story with us. Hashtag #MST40Hike or email info@mountainstoseatrail.org with your tale.