We hope you have made plans to celebrate National Trails Day, this Saturday, on the MST or another trail near and dear to your heart.  National Trails Day is a day of public events, always the first Saturday in June, aimed at advocacy and trail service. Thousands of hikers, bikers, rowers, horseback riders, trail clubs, federal and local agencies, land trusts, and businesses come together in partnership to advocate for, maintain, enjoy, and clean up public lands and trails.
Here's a few ways you can get involved across our trail:
ON THE COAST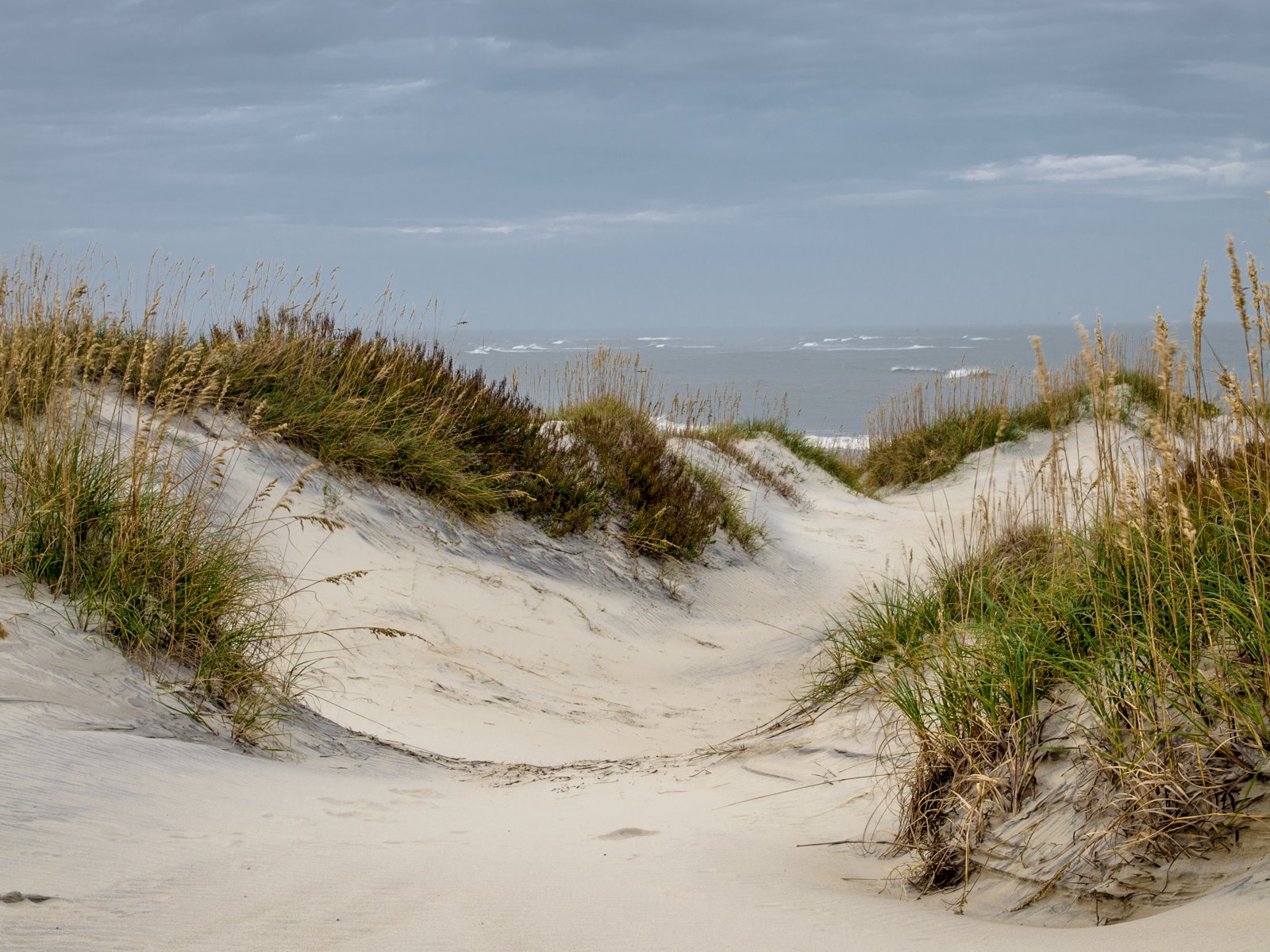 Friends of the MST has partnered with Outer Banks Forever to offer a guided beach hike on the MST in Nags Heads.  Meet at 9 am at Ramp 2 (Coquina Beach) and walk for a mile between the dunes, and then turn around and head back.  Bring a small trash bag and help pick up along the way. Wear real shoes, no flip flops, bring water and sunscreen. Sign up and more info here.
Outer Banks Forever is a brand new non-profit that supports the three national parks of the Outer Banks: Cape Hatteras National Seashore, Fort Raleigh National Historic Site, and Wright Brothers National Memorial. Their mission is to protect these special places through public engagement, programming, and project support and we look forward to working along side them, often. (Photo by Paul Travis)
IN THE PIEDMONT
Three task forces are offering trail workdays.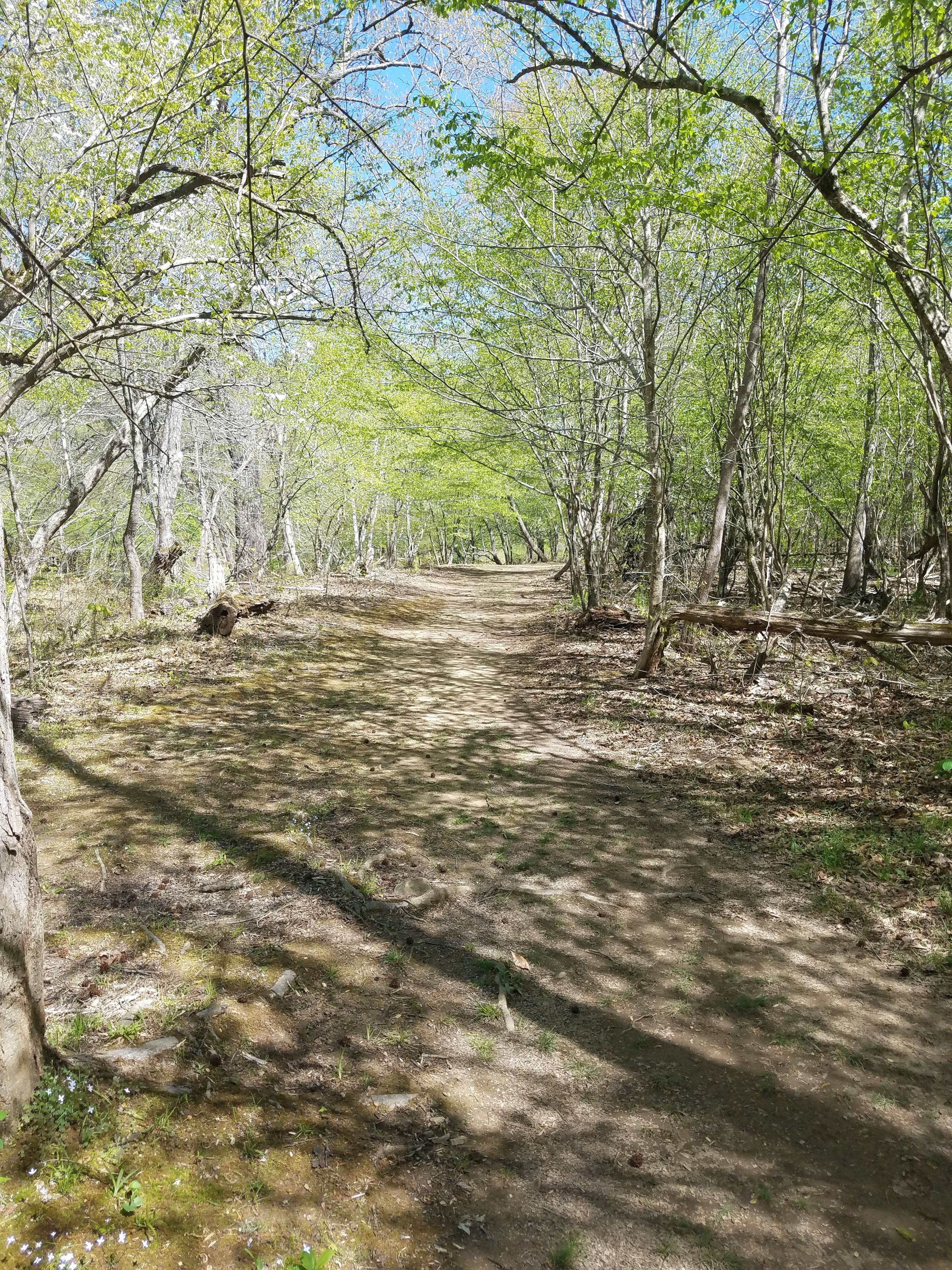 In the Upper Haw River section just east of Greensboro, Greg Yahn is leading a workday followed by a picnic.  Meet at 8:30 at the Guilford County Farm, adjacent to the greenhouses (7130 Howerton Rd, Gibsonville).  We will be maintaining existing trails, and trail work is expected to finish by 1pm. Bring water, work gloves, snack and insect repellent. Long pants and work shoes are suggested. We have most of the tools needed. Please RSVP if you plan to attend so we can plan for breakfast (biscuits, thanks Great Outdoor Provision Co.) and for the picnic. Contact Greg Yahn at gregyahn99@gmail.com.
Along the Eno River Stretch, on the north side of Durham, Fred Dietrich and crew will be working on the Cox Mountain Trail in Eno River State Park.  Meet at 9 am at the Fews Ford Area, 6101 Cole Mill Road. To attend this workday and/or to be added to the Eno River workday notification email list, please contact Task Force Leader Fred Dietrich at fred.dietrich@duke.edu.
Just north of Raleigh and east of Durham, join the Falls Lake Task Force led by Jeff Brewer as they work to build new trail off  Red Wood Road in Durham County, do general trail maintenance on Sections 11-23 (NC-50 to Penny's Bend), and do trail work near Shinleaf Campground. Meet at 9 am at the Food Lion parking lot at the intersection of Patterson/Sherron and Hwy 98 (121 Sherron Road, Durham).  Projects will be assigned there and crews split up. Work should finish by 4 pm. Bring plenty of water, lunch and gloves. We will supply tools but if you have a cutter mattock, please bring it. Please RSVP to jdbrewer104@gmail.com by May 30 if you plan to attend. To be added to the email notification list to receive Falls Lake workday announcements and details, email cvernia@mountainstoseatrail.org.
All three of these workdays will be supported by our partner REI, and volunteers can pick up some great goodies from them!  Most MST workdays are listed in our calendar, for future reference.  (Photo: Cox Mountain Trail)
IN THE MOUNTAINS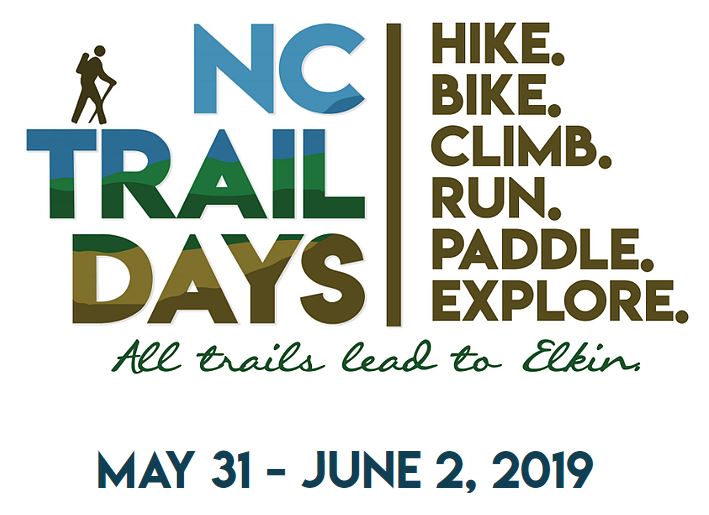 Visit Elkin for NC Trail Days, a weekend-long festival celebrating the MST and surrounding trails. Starting on Friday, May 31, and running through Sunday, NC Trail Days is full of family-oriented competitive and recreational activities, educational workshops, trail and river work days and clean ups, guest speakers, art exhibitions, guided hikes, outdoor oriented vendors and opportunities to enjoy the area trails and paddle the Yadkin River.  Friday night will also host a low country boil and adventure film festival.
Downtown Yadkin will be hopping with music, food, beer gardens and many other activities. Friends' executive director Kate Dixon will be speaking on Saturday, and Betsy Brown, Outreach Manager, will be manning the MST booth at the street festival.  Most events are free and some require registration. Check it all out here.