At the beginning of April, Friends received the most wonderful and unexpected surprise – a gift of $600 from Triangle Math and Science Academy, a charter school in Cary. Melissa Myers, a third grade teacher filled us in on the details:
"In honor of Earth Day, our school wanted to give back to a local environmental organization and voted on The Friends of the Mountains-to-Sea Trail of North Carolina. We made Earth Day t-shirts and a portion of each shirt sold went toward the donation for your organization.  I wanted to let you all know where the money came from, and how excited all of our kids were to give back to our beautiful state! Thank you for all that you are doing in our community!"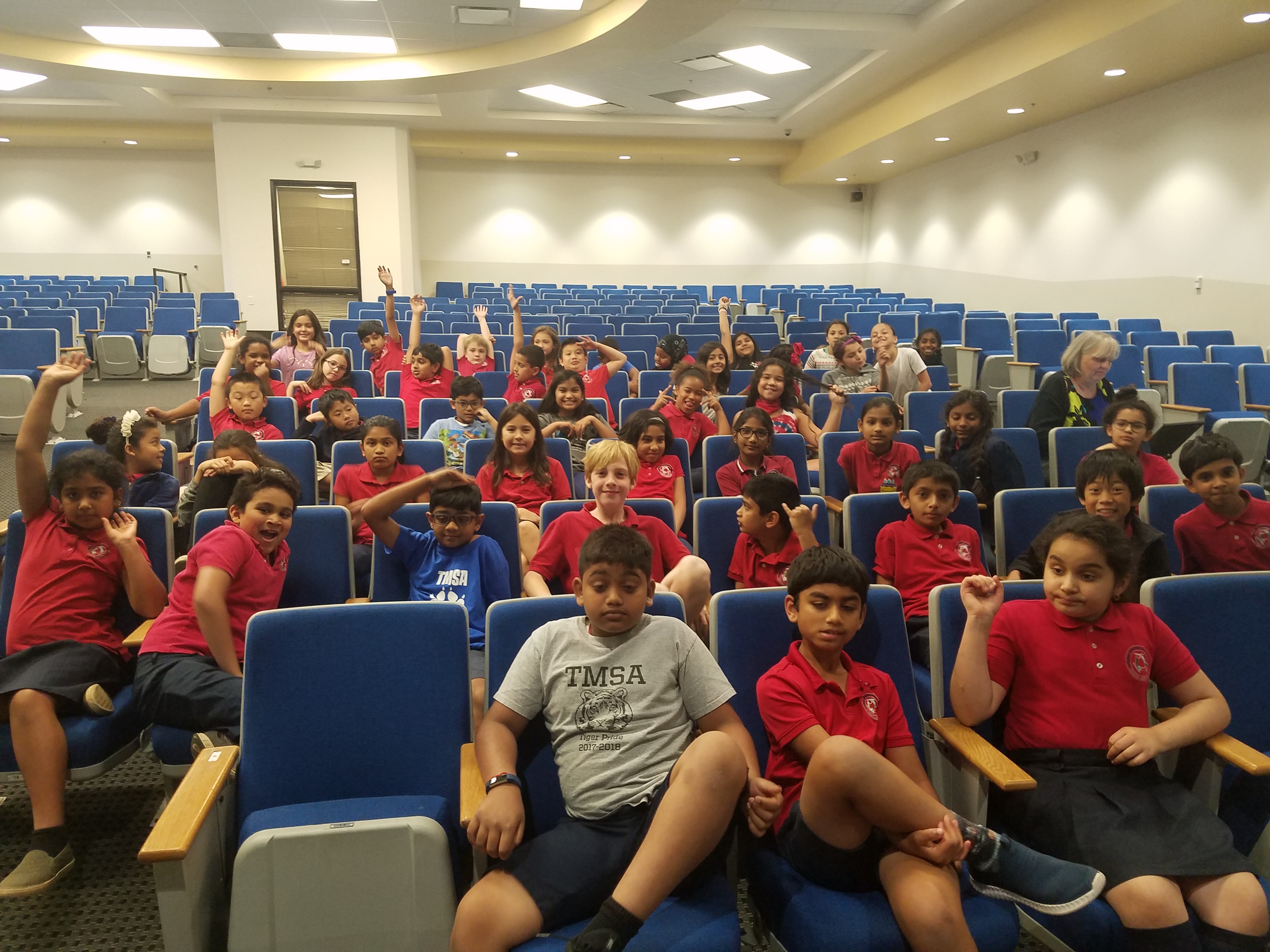 On Friday, May 17th, Friend's Outreach Manager, Betsy Brown, visited with the 3rd, 4th and 5th graders at Triangle Math and Science.  She gave a short presentation to over 225 attentive students about the trail, before opening it up to very smart and insightful questions.  As expected at an elementary school, the last question of the day was about using the bathroom on the trail, to which one child howled, "innappropriate!"
We thank the students, faculty and parents at Triangle Math and Science Academy for their generous donation, for inspiring their students to care about the environment, and for allowing us a chance to engage with the students.  We hope to see them all out on the MST!