The first SIX people have completed the 40 Hike Challenge, hiking all 40 of the Great Day Hikes on the MST! Nashua and Hussein El-Genk, of Durham, with their four kids, Zakariyya, Ayyub, Kareema and Rasheed, recently finished the last of the 40 hikes. Known on Instagram as @6andavan, the family loved the challenge and appreciated having a framework to get out and explore. One of the coolest things they shared is that sometimes they hiked slowly, not because 6-year-old Rasheed was a slow hiker, but because he is so curious and loved to look at everything he could find in nature. Nashua also shared that the kids learned so much more about the history of North Carolina as they hiked across the state than they (or she, a Cary native) ever learned in the classroom. Congrats to this inspirational family!
They were kind enough to answer a few questions for us, which we are sharing below. We are so inspired by this family and hope you will be too!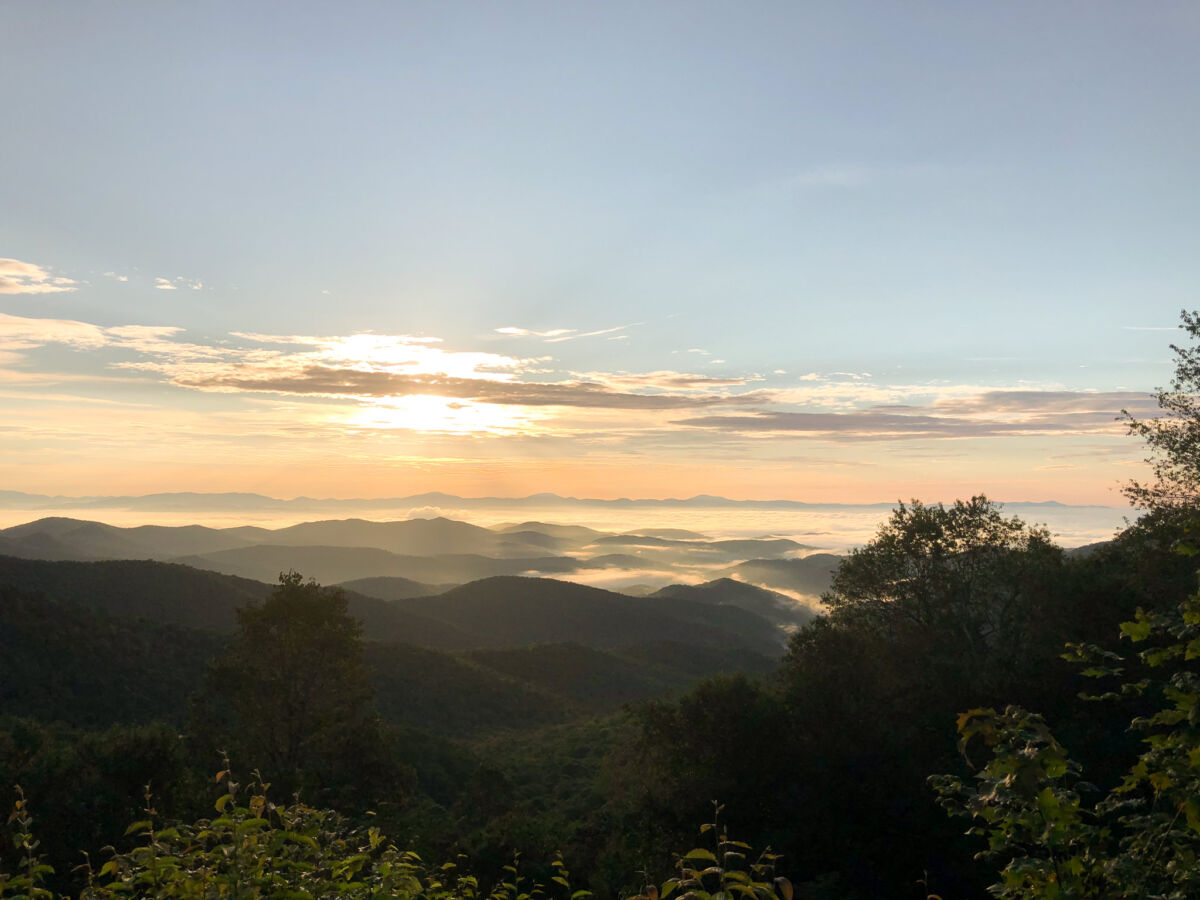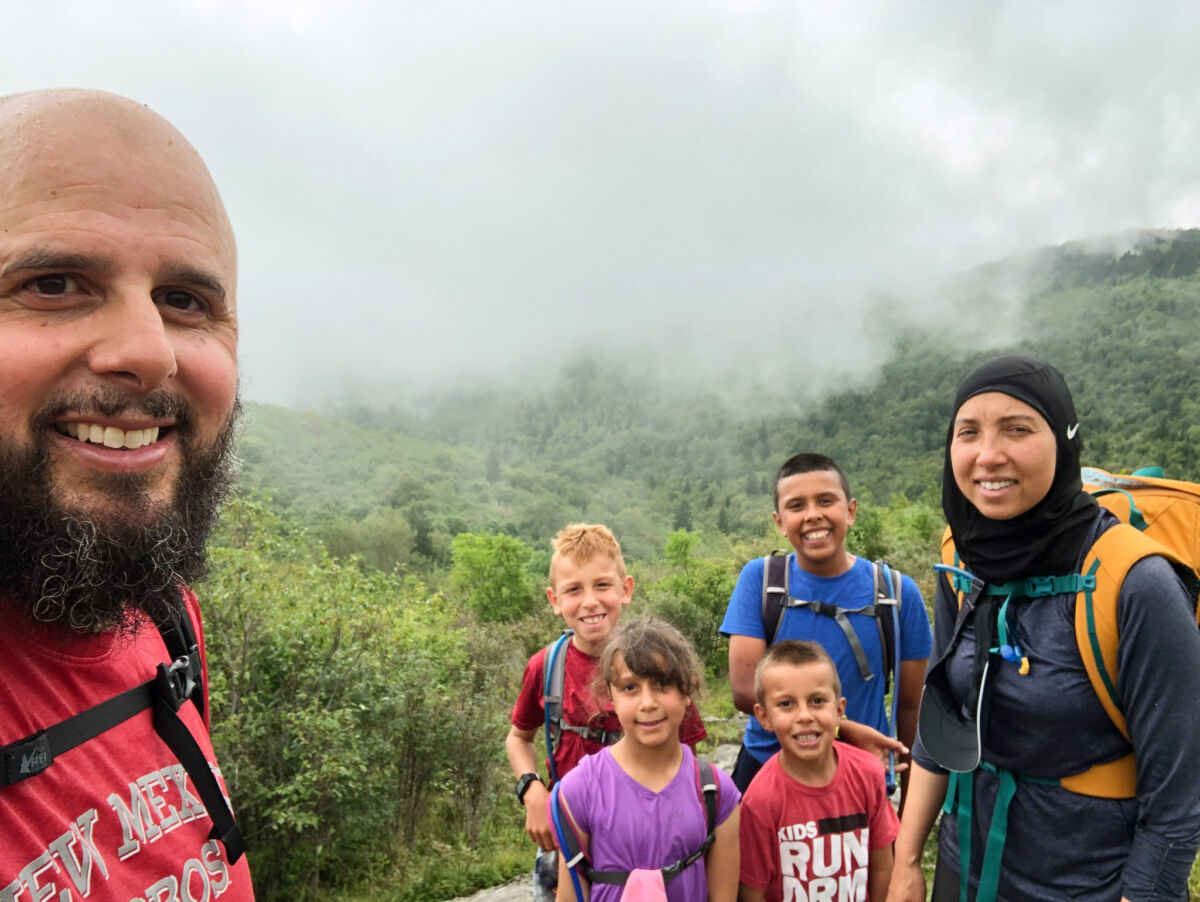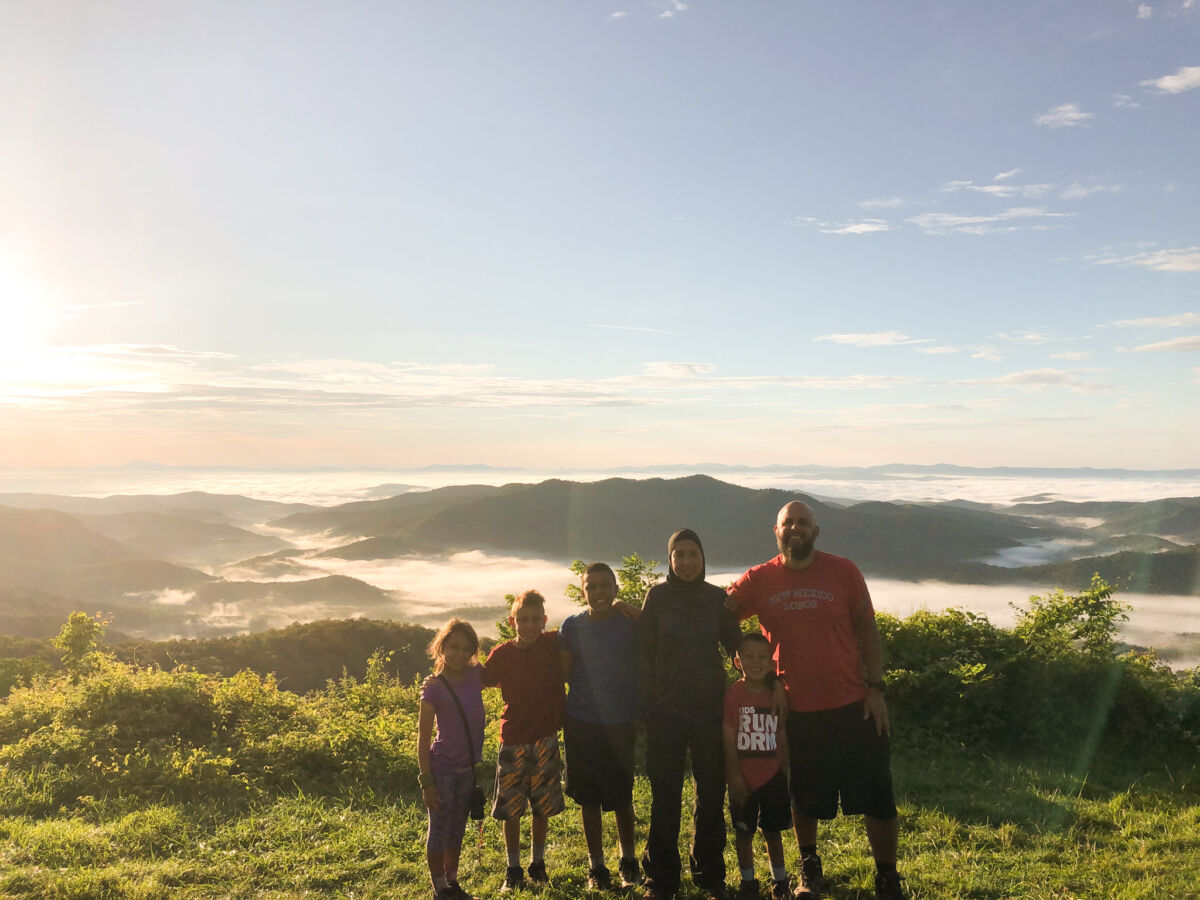 How did you hear about the challenge, first off? 
We actually stumbled on the MST quite by coincidence when going for a long family walk and came upon the Eno River trail (we didn't know it was the MST at the time, or really what the MST was). This piqued our interest and we wanted to know if we could take this trail all the way to Hillsborough.  We posed the question on our Durham neighborhood listserv and several neighbors responded telling us more about the MST and our next door neighbor forwarded us the announcement about the challenge.  After doing our Durham to Hillsborough hike, we decided we were up for the 40 hike challenge!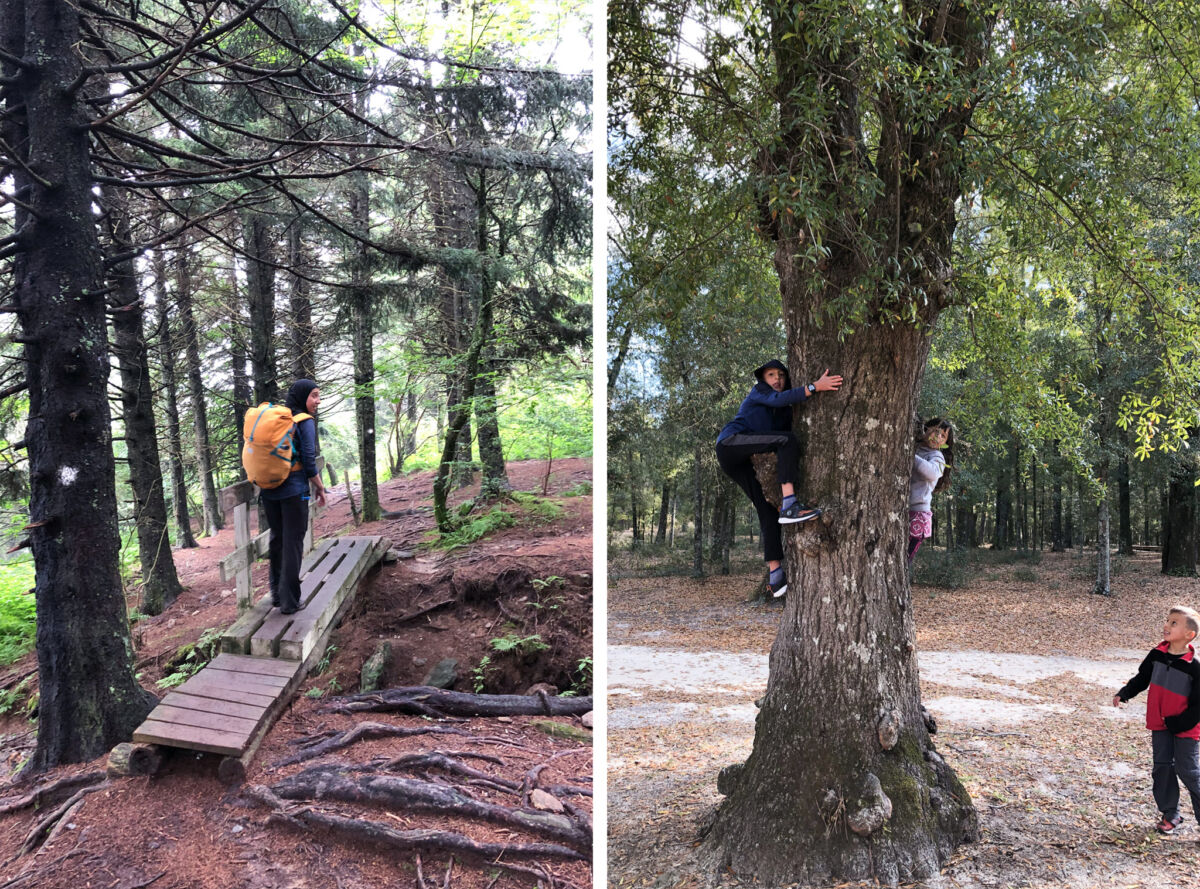 Kids, we'd love to know what you've learned while crisscrossing North Carolina, what were your favorite places, the most unexpected surprises, places you might not ever have known about or even places you don't want to go again! 
Rasheed (6)- "I learned pine cones can be many different shapes and sizes" "My favorite places on the MST was where we got to see nice views and walking in the fog in the Blue Ridge mountains and watching the waves splash on the beach in the outer banks", "most unexpected surprise was feeling how freezing the water was at Skinny Dip Falls in summer." "I might not have ever been to a light house in North Carolina and there is no place I wouldn't want to go back to again!"
Kareema(8)- "I learned that there are many animals on the trail, like snakes, salamanders, deer, elk, blue heron, and beaver"  "My favorite places on the MST where the sand dunes on the last three hikes and high rocks where we could have good views, like lunch rock in the Craggies." " Most unexpected surprise was how high we got on the Linville Gorge hike in just a little bit of time (eg how steep it was). "I may not have heard about Tory's Den and I don't want to go back to Gragg Prong because we had to keep crossing the rivers"
Ayyub(10)- "I learned that their can be pine trees of different types all over the state, from the mountains to the sand dunes near the ocean and also that the Hutchinson Cabin in Stone Mountain State Park had both German and English design styles." "My favorite places on the MST was jumping in at Skinny Dip Falls and Wolf Rock in Stone Mountain State Park because it looks like the moon when you are on it." "most unexpected surprise was how fast the weather can change from sunny to pouring and then sunny again" "I might not have ever heard about Linville Gorge and there is no place on the MST that I wouldn't go back to!"
Zakariyya (11)-   "I learned about the different rock formations and shapes around the state, like Pilot mountain is a quartzite monadock, Stone Mountain is a granite pluton, Hanging rock has quartzite knobs and ridges, Linville Gorge was eroded out by the river, and Falls Lake is on a fault line." "My favorite places on the MST was Clingman's Dome and swimming at Skinny Dip Falls." "Most unexpected surprise is how some of the hikes have so many rivers and river crossings" "I would have never known about the sand dunes at Jockeys Ridge State Park and I never want to hike the road on the way to Harmony Hall"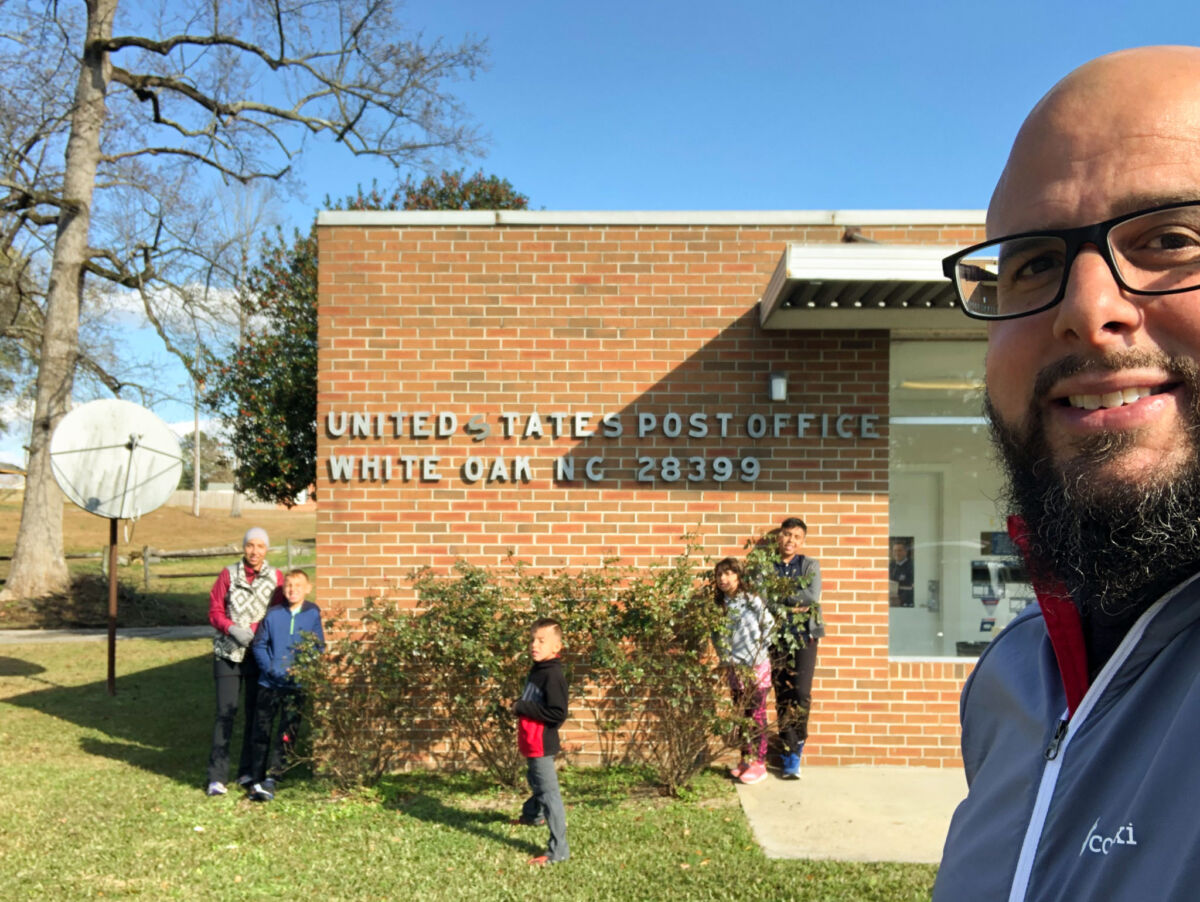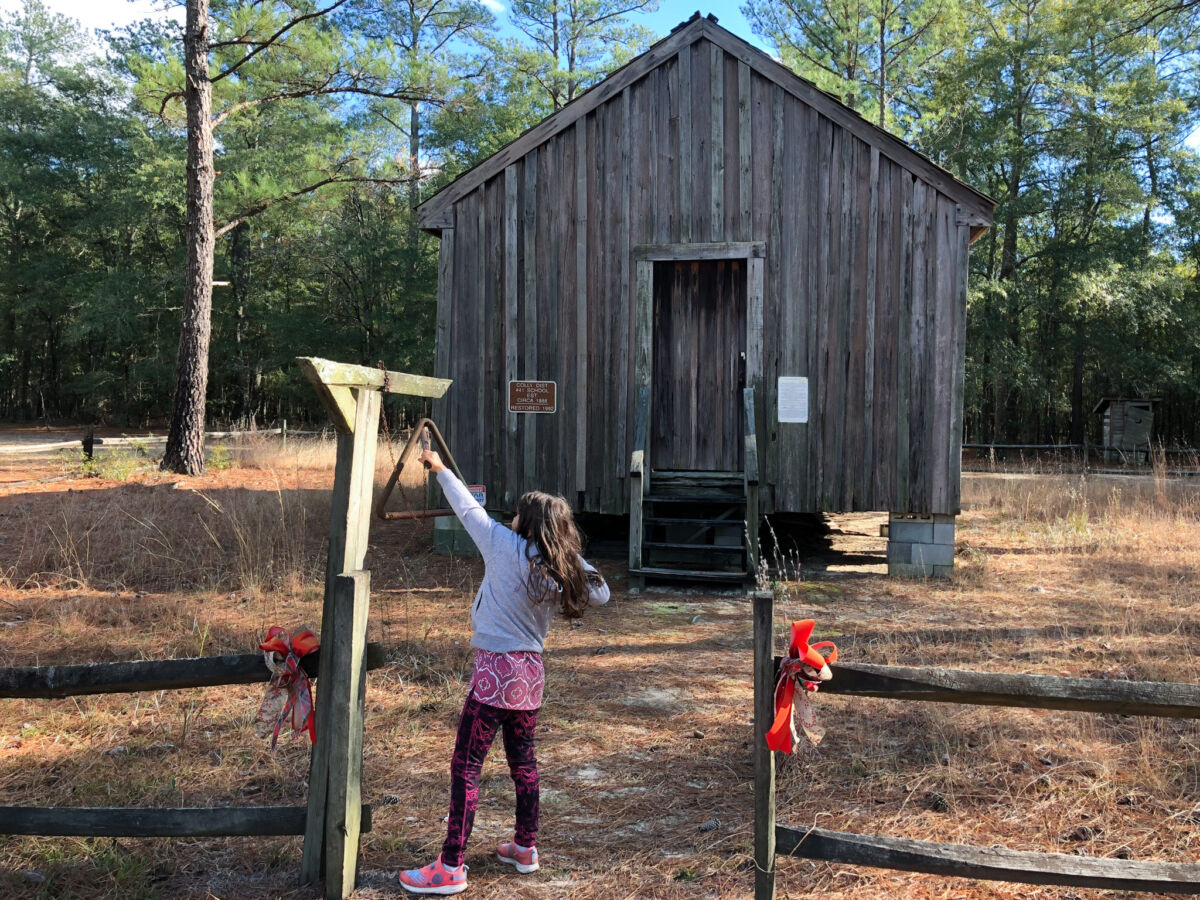 And Hussein and Nashua, with this year being such a challenge, we're impressed that you were able to plan and manage this challenge on top of everything else that parents were now tasked with.  Is there anything you'd like to share about this challenge and how your family accomplished this, and so quickly?
We love hiking and camping, but preparing a whole family for camping is a lot of work, so we decided to do this challenge via day trips and three multi- day trips (Asheville, Beaufort and Outer Banks) where we stayed in AirBnBs.  This really made it so much easier for us to pack and plan for, and it was great to have a nice hot shower to come home to after a long day of hiking.  Also we used this challenge as a way to escape the heat in the summer by doing the higher elevation hikes in the hot and humid months and doing the coastal areas in the colder months after the mosquitos and humidity had disappeared.  This made for generally pleasant hiking throughout the challenge. Along the way to our hikes, we created traditions by listening to specific podcasts (i.e. Historical Figures, Wow in the World, Storytime and of course Away Message from Our State Magazine) driving to and from , discussion and reflections about the hike historically and  environmentally (who lived in the area, how did they live, their lifestyle, school, slavery, type of industry, what transportation existed at that time period and how does it compare to today's modern world) and checked out the best eats in town.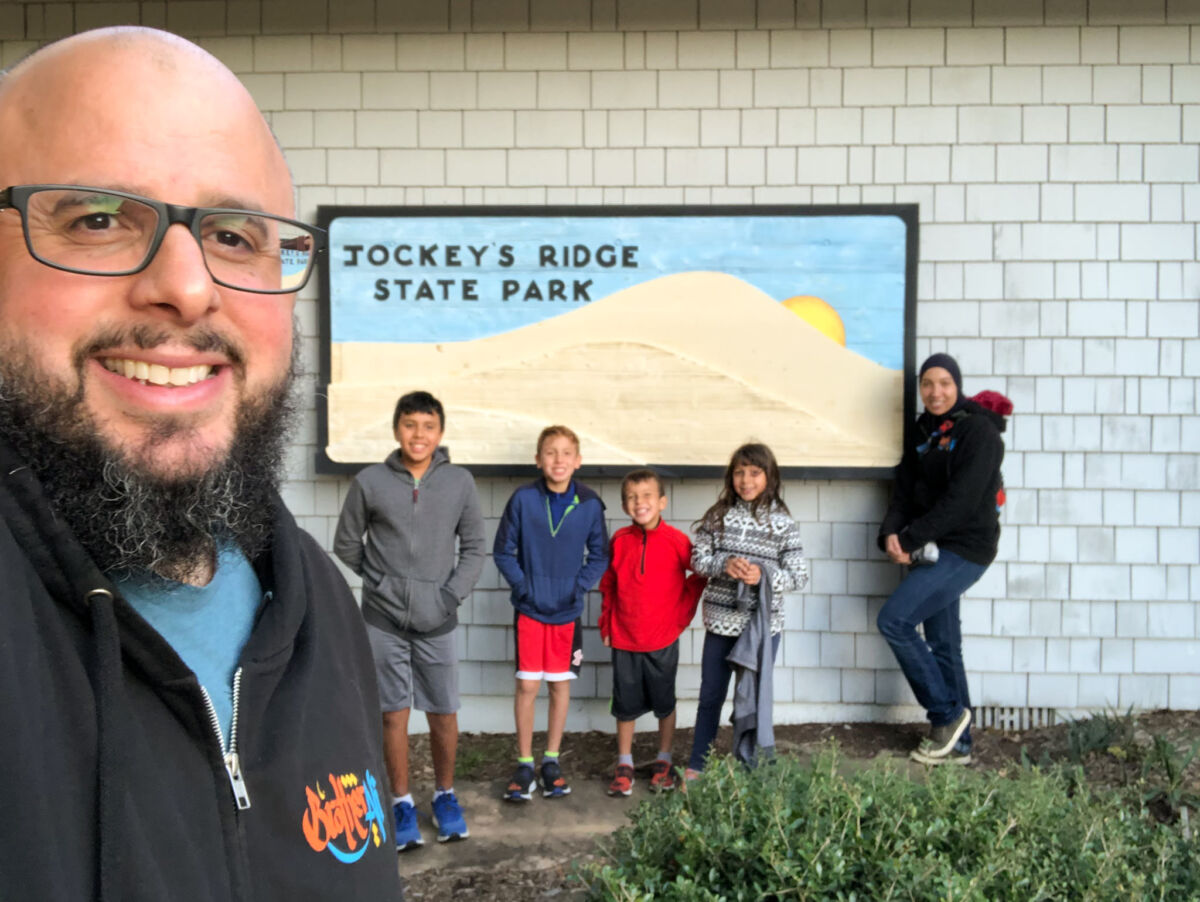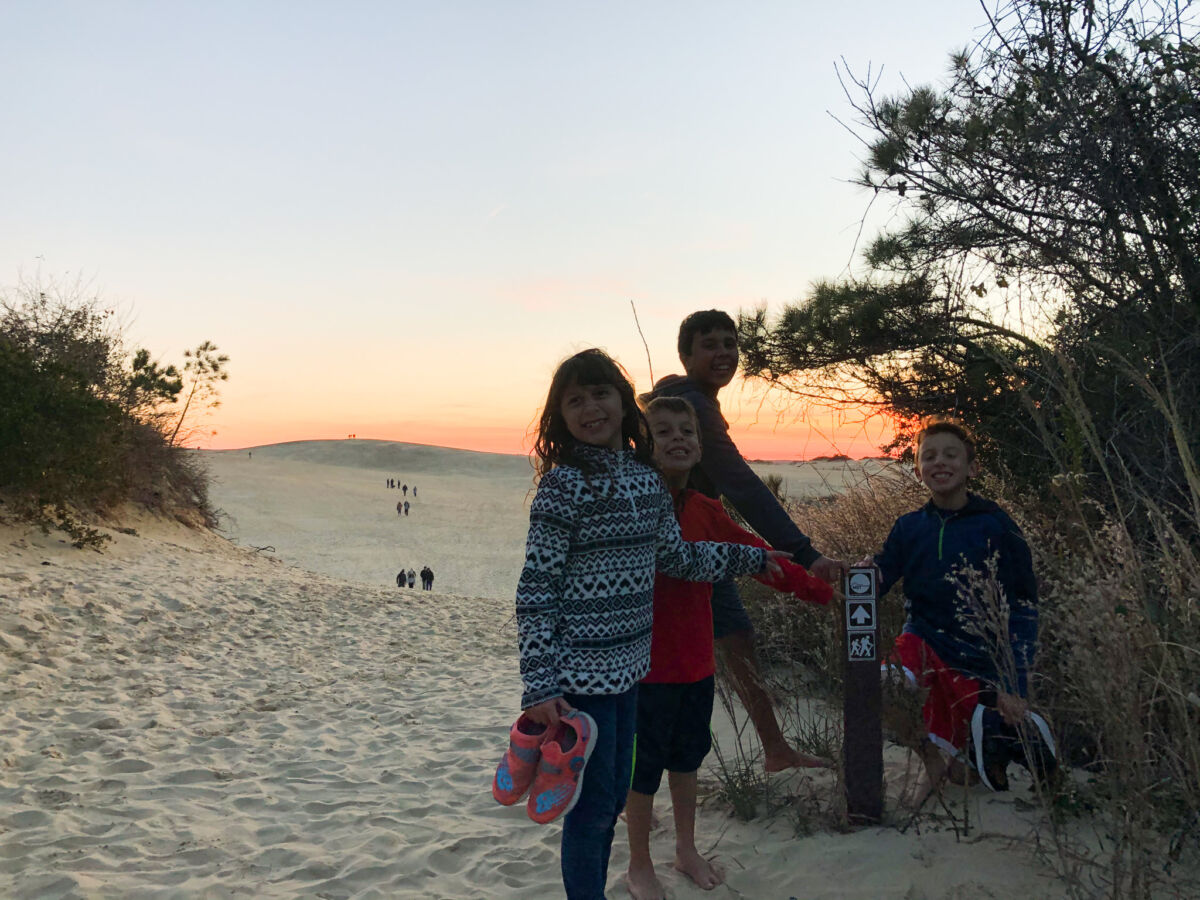 What's next for your family?  Are there other challenges you might like to see on the MST?
While it's nice and cool, we are going to keep hiking and try to finish the MST sections closest to us in Durham via weekend day hikes.   This summer we do want to go back to some of our favorite spots and do some camping (without the constraints of a heavy hiking agenda)… this will definitely include a return to Linville Gorge and try to find some camping near Pisgah Inn to enjoy the beautiful foggy Blue Ridge Sunrises.  Hope to see more families on the trail (which we really did not see much of, outside of the hikes with swimming holes.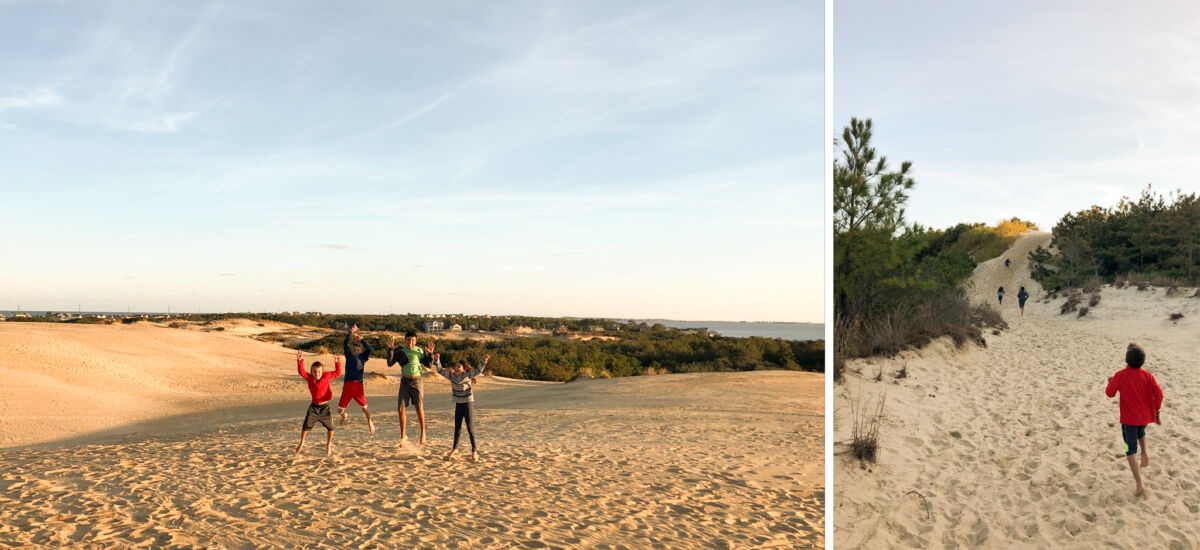 ***
We invite you to hike all 40 of the hikes in Great Day Hikes – take the 40 Hike Challenge!  If you've hiked one of the 40 Hikes, share your story with us. Hashtag #MST40Hike or email with your tale.