We are sharing tales from the MST as hikers are pursuing the 40 Hike Challenge.
This week we are exploring the Great Day Hike #29 in Segment 13, Turnbull Creek and Jones Lake: Turnbull Creek Educational State Forest Office to Jones Lake State Park Visitor Center hike by Mary Stewart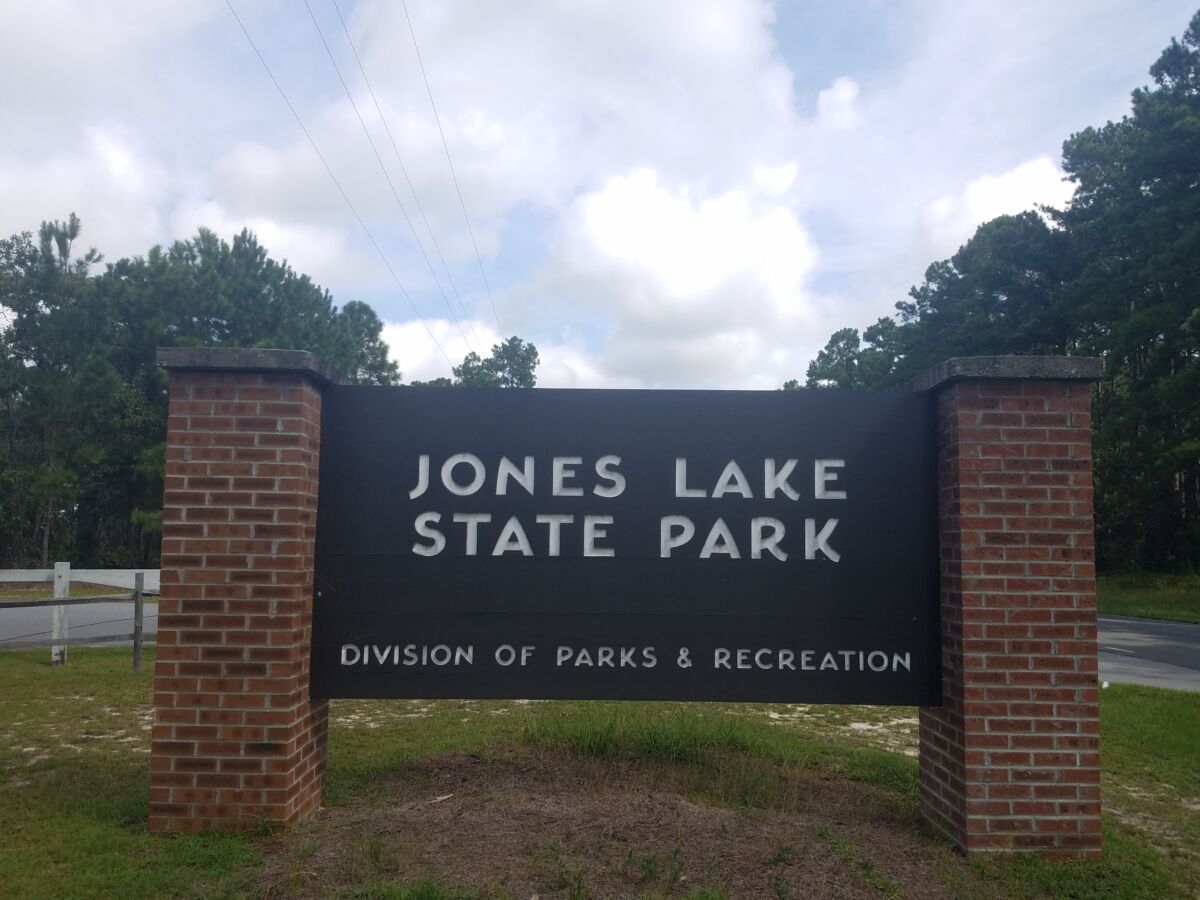 The second hike I did was Day Hike #29: Turnbull Creek and Jones Lake. This hike has a detour and an alternate route due to a drain being out and unsafe to cross. You can either hike in and out from both trailheads to the point where the drain is out or you can hike at Jones Lake State Park, starting at the park office and taking the Bay Trail for at least one mile and then back. You have the option of doing the whole 4 mile loop of the Bay Trail as well.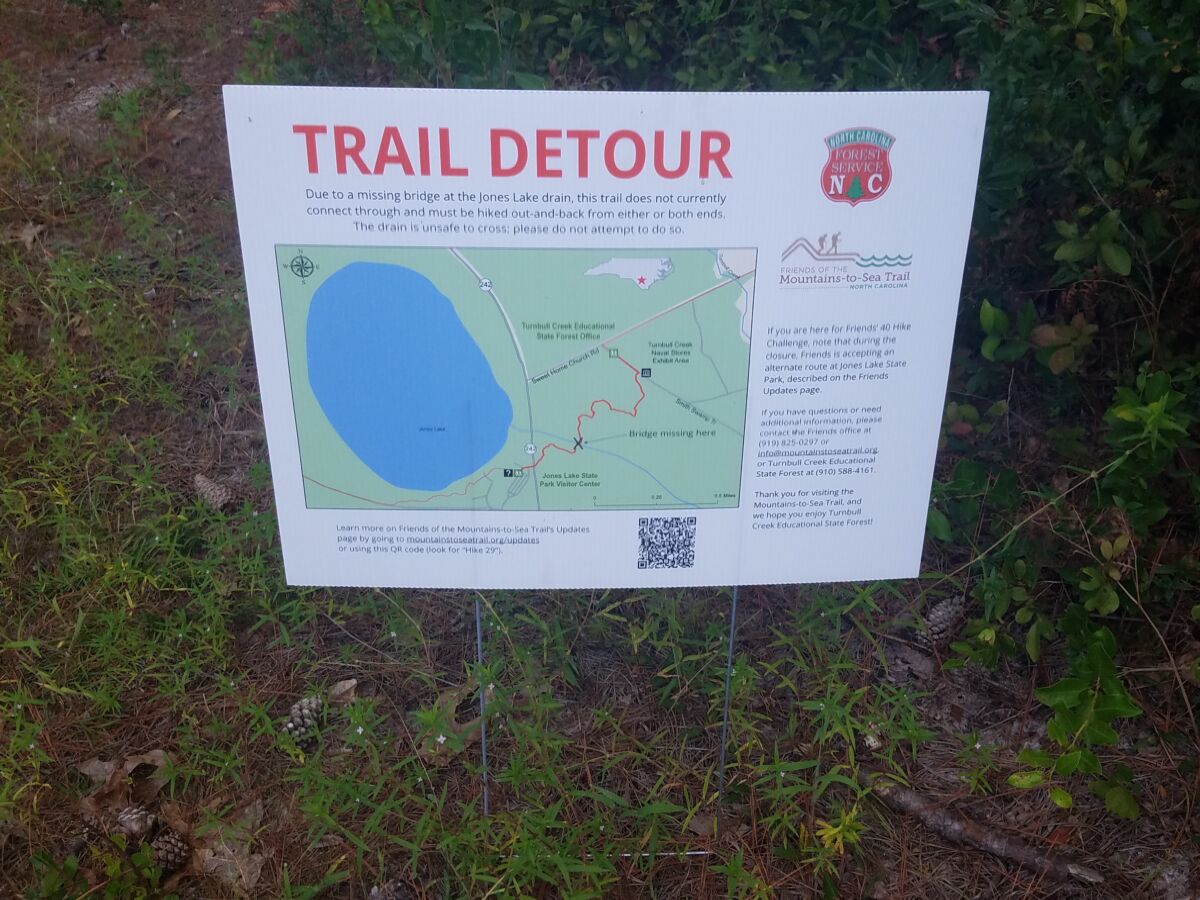 I was going to do the in and out of the original hike starting at Jones Lake State Park, but the trail was overgrown, hard to follow, and a downed tree, So I opted for the alternate.
Jones Lake is one of the bay lakes in the coastal plain. There are many theories on how the bay lakes were formed, and while science doesn't really substantiate it my favorite one is that meteors fell to the earth leaving craters that filled with water.
The hike starts with a view of the lake, which is beautiful. If you go to the right of the dock where they keep the canoes before you start the Bay Trail, there is a solitary cypress out in the water that is worth seeing. The shore is lined with cypress trees around the lake.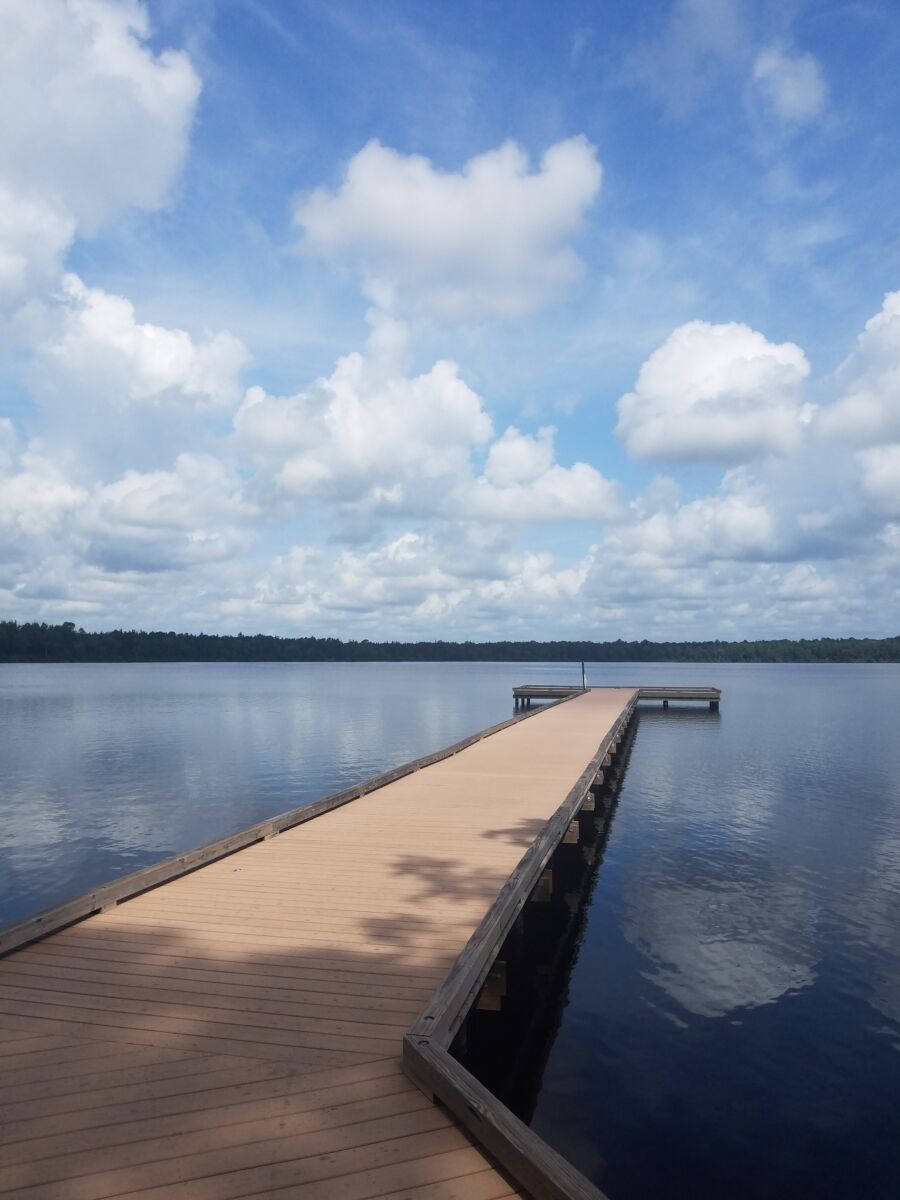 Then, as you begin your hike, it takes you into the woods around the lake, with an outlook area and a fishing pier. There were several pretty Palamades swallowtails flitting around and a few wildflowers hanging on.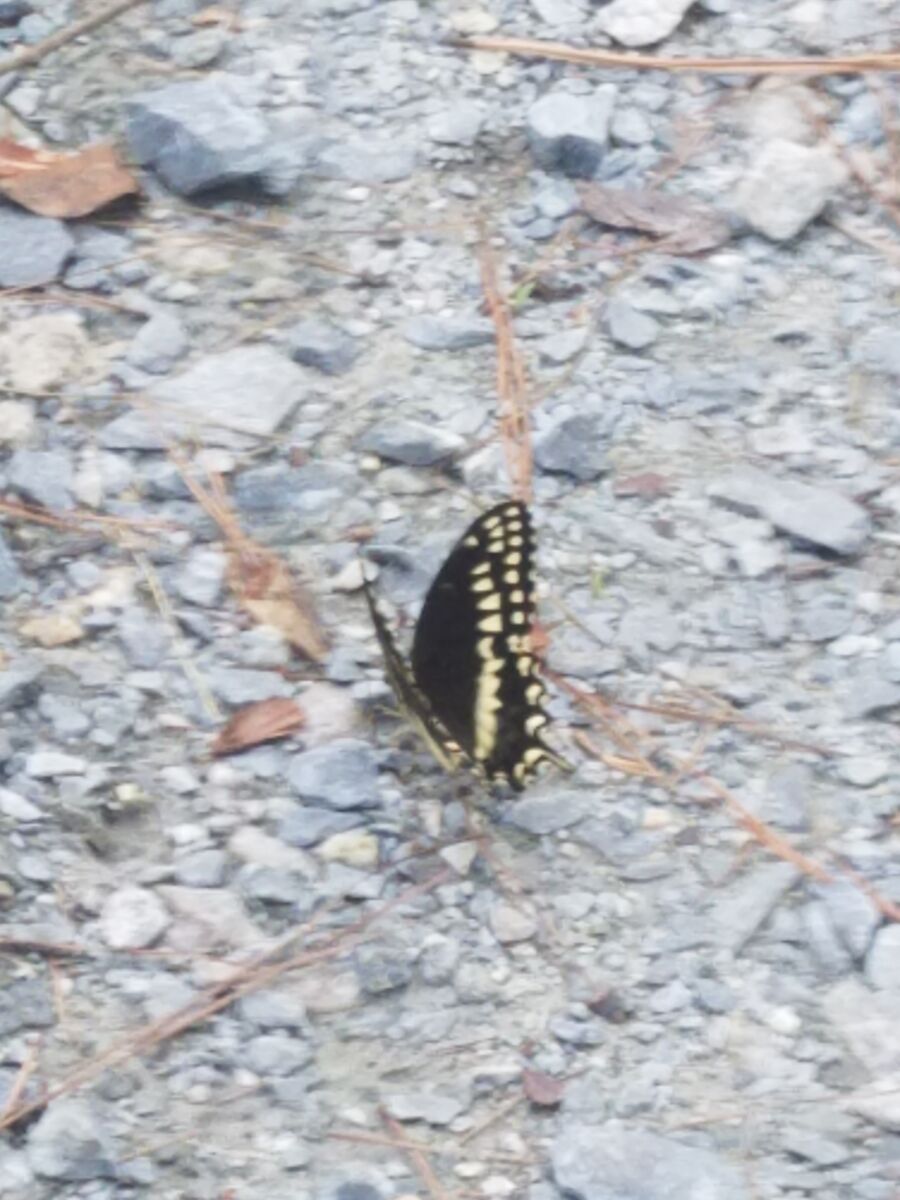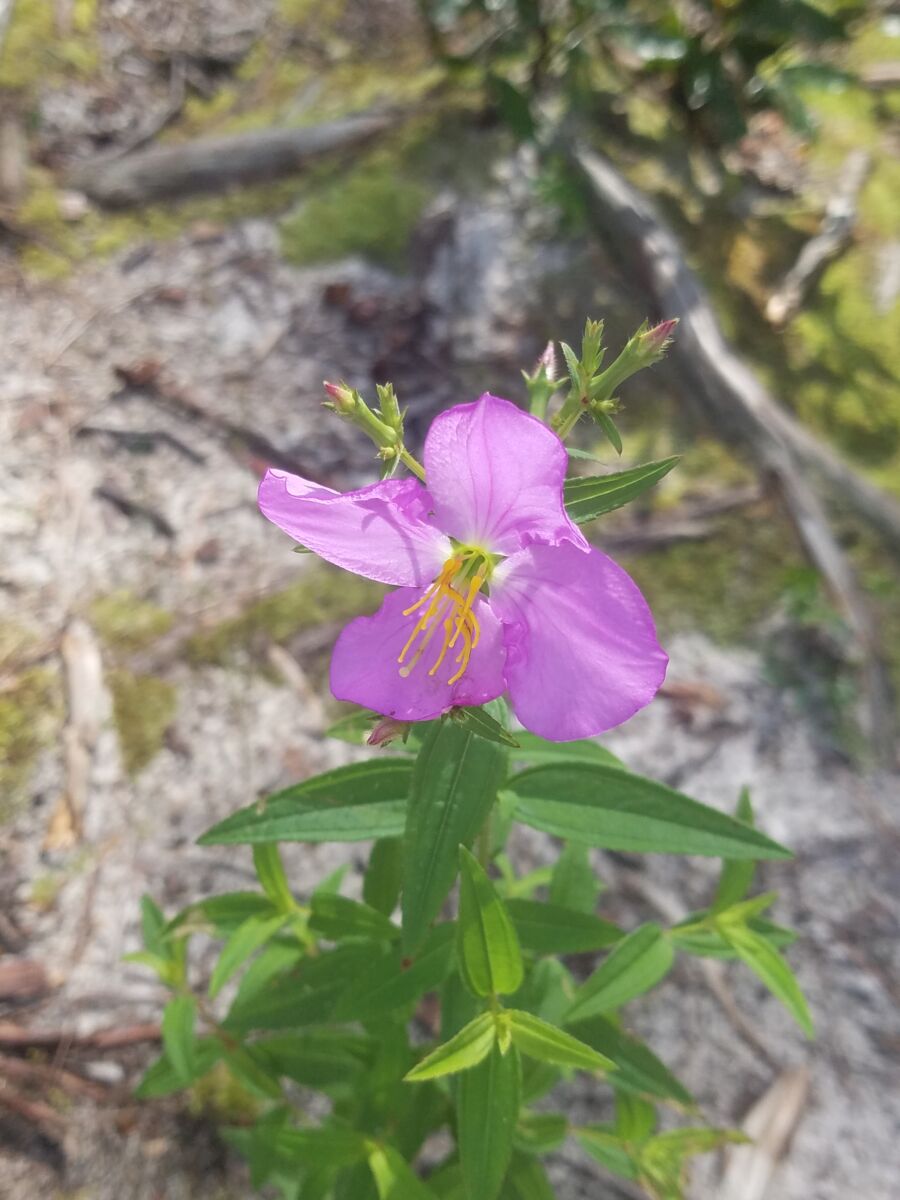 Then the trail goes onto a sandy service road, which is easy hiking.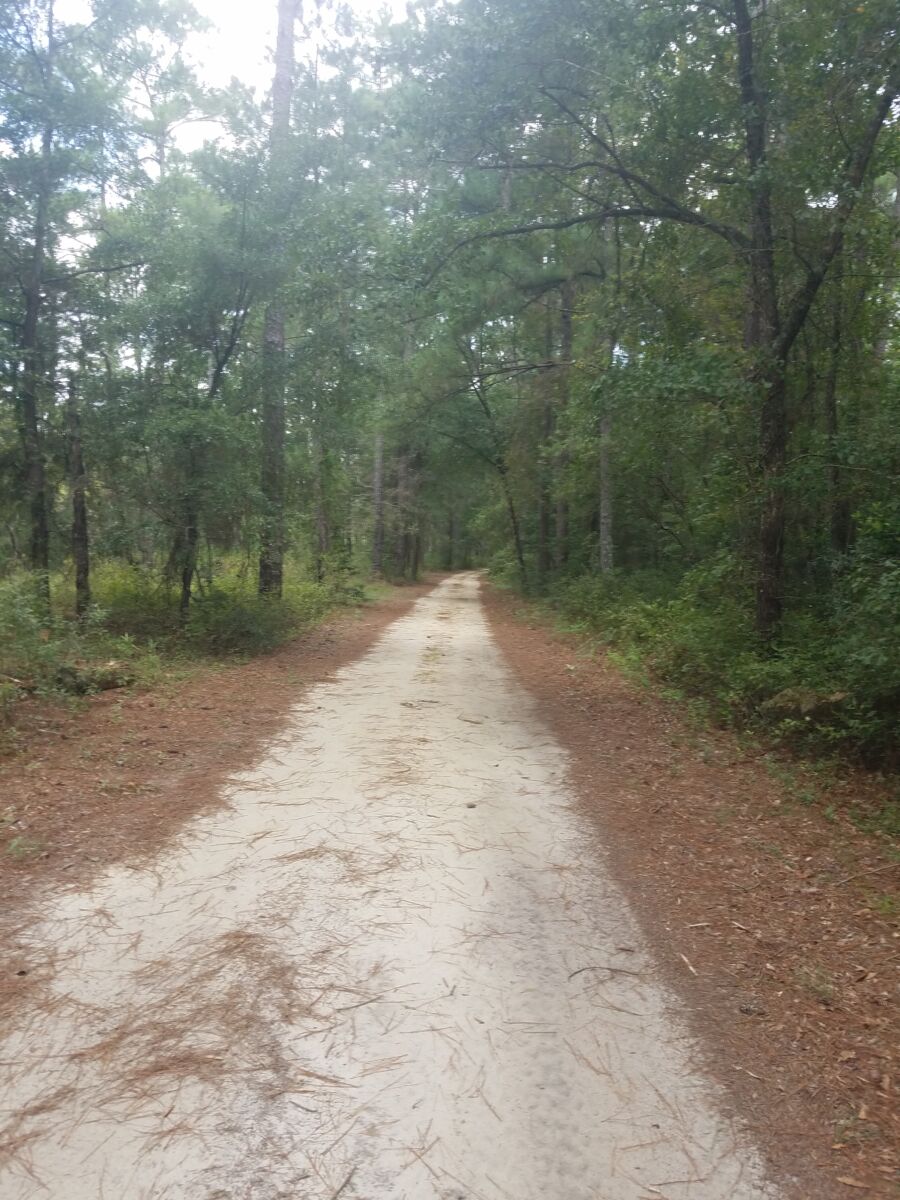 At the end of the alternate route, You can either head back into the woods and complete the loop or turn around and hike back. Whichever you decide, there is a pretty pine forest at the end of the required hike. Jones Lake State park is a great place to camp, if you are interested in staying for more than just a day hike and doing some more of the MST in the area. Bladen Lakes State Forest is very close by, as well as Singletary State Park. You should definitely take note in the guidebook to wear bug spray and be aware it could be wet hiking after heavy rains.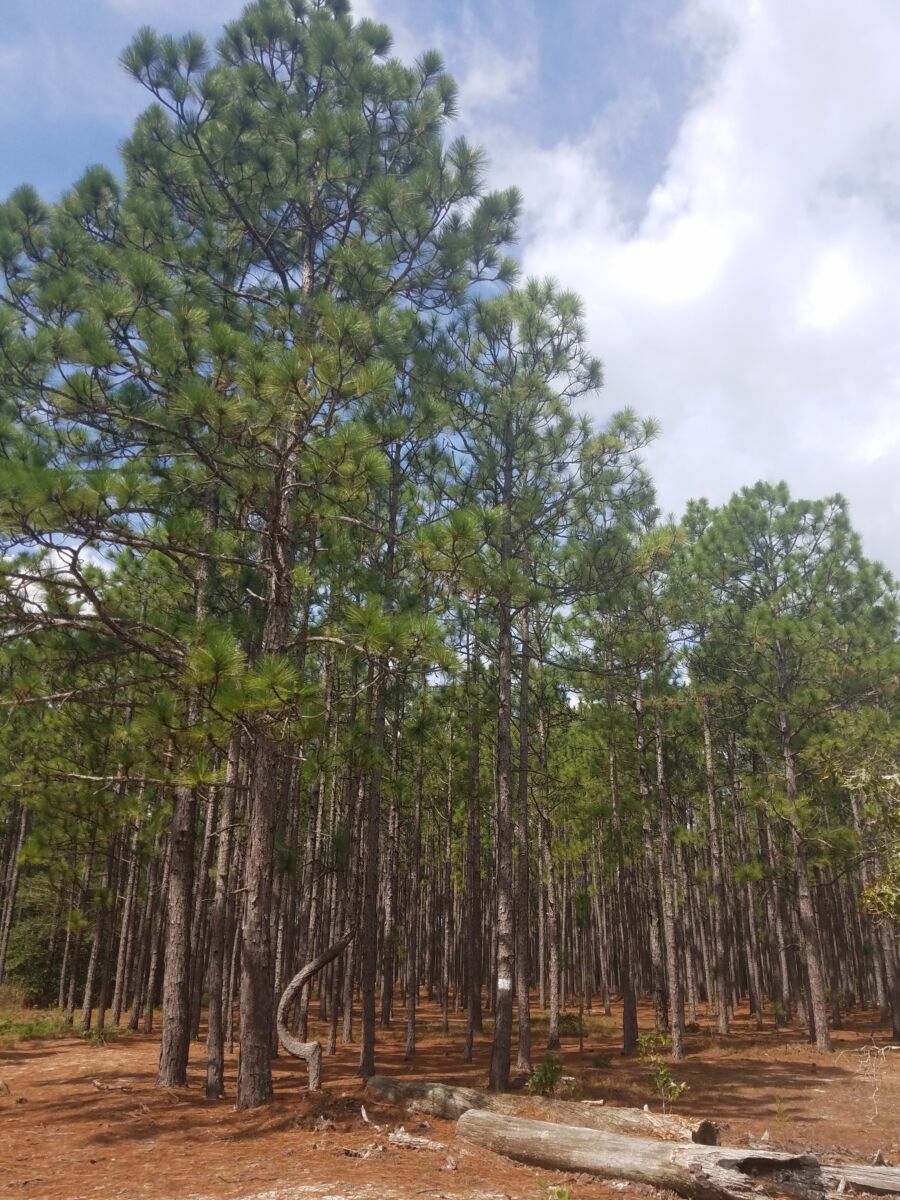 We invite you to hike all 40 of the hikes in Great Day Hikes – take the 40 Hike Challenge!  If you've hiked one of the 40 Hikes, share your story with us. Hashtag #MST40Hike or email with your tale.