We are sharing tales from the MST as hikers are pursuing the 40 Hike Challenge.
This week we are exploring the Great Day Hike #12 in Segment 5, The Bluff Mountain Trail: Basin Cove Overlook to Doughton Park Visitor Center hike by Keith and Keena Sidden and their two daughters
On a beautiful Saturday morning in July, my family and I knocked out the Doughton Park dayhike. We started at the Doughton Park visitor center.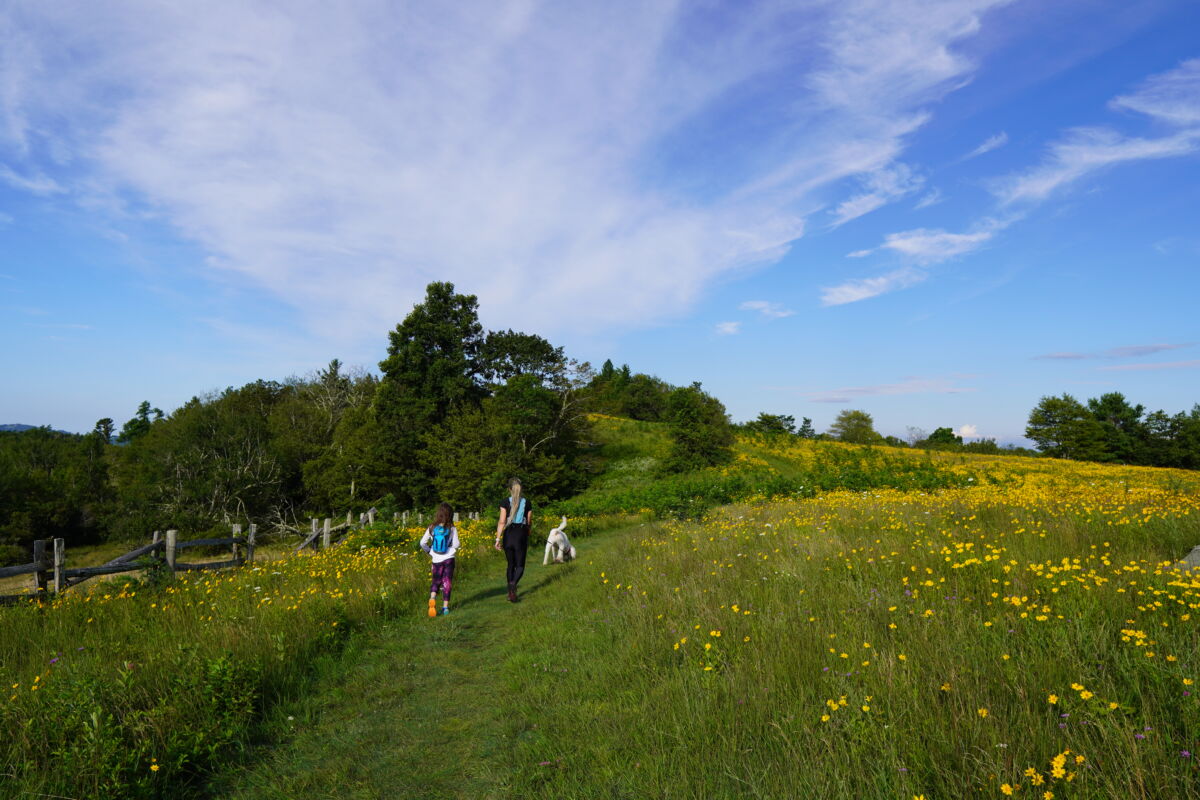 We were quickly greeted by beautiful wildflowers; Blazing Stars and Coreopsis covered the fields along the first quarter mile of the hike.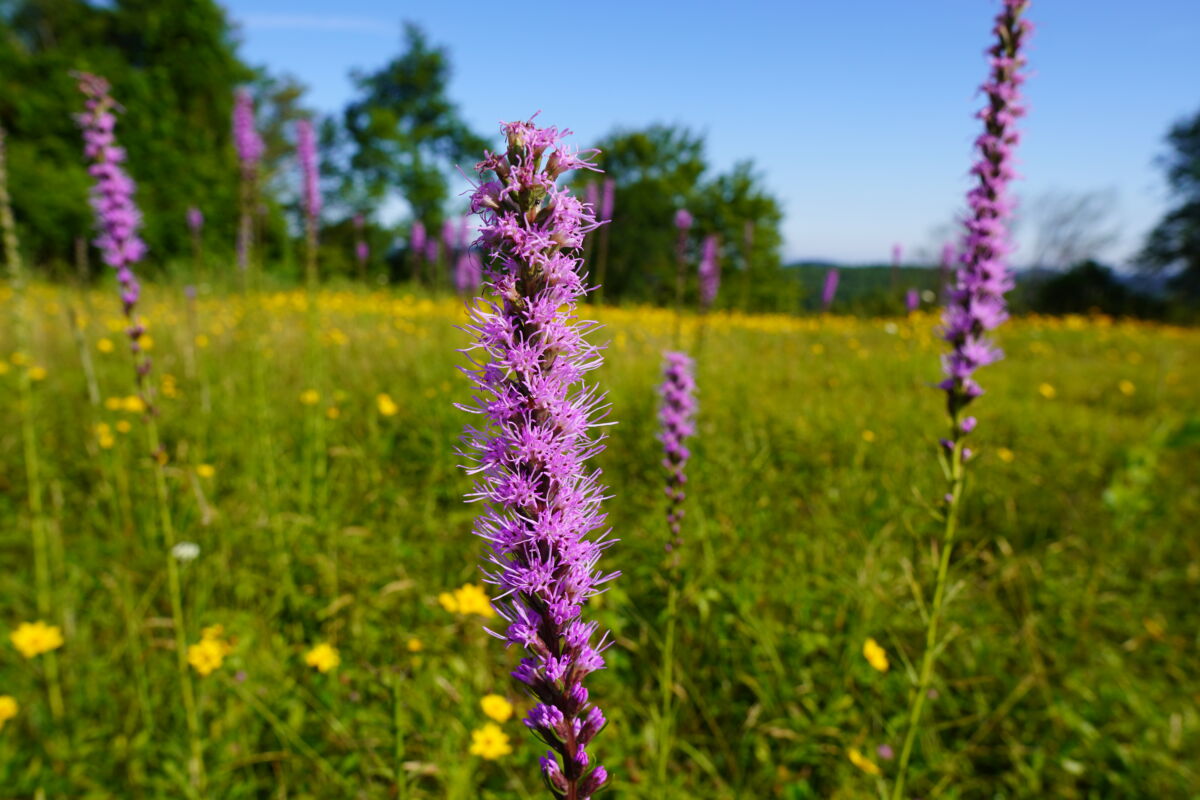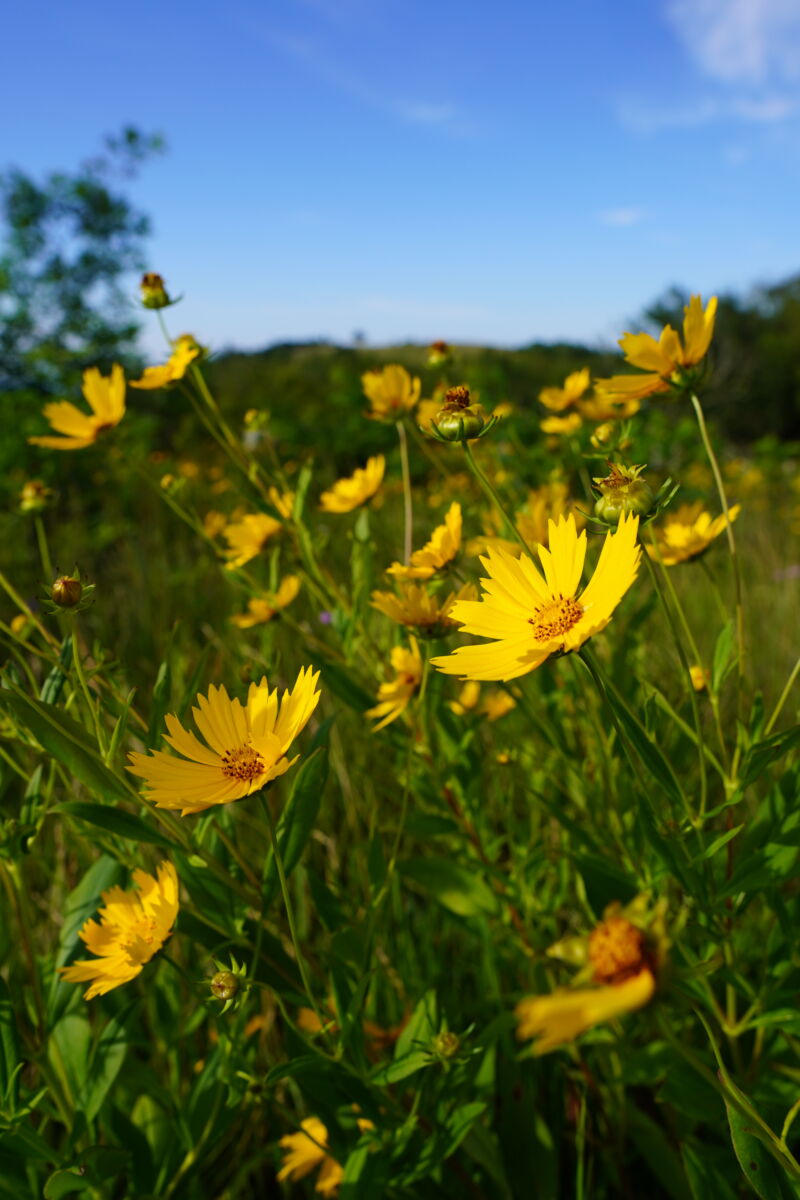 After passing through a stile, we were walking along the beautiful hills of Doughton. The photogenic trees that rest along the top of the Doughton balds stood before a beautiful blue sky. A family took pics of their kids playing on a rock outcrop as we made our way over to Alligator Back where we would enjoy a snack break admiring the amazing views of the High Country.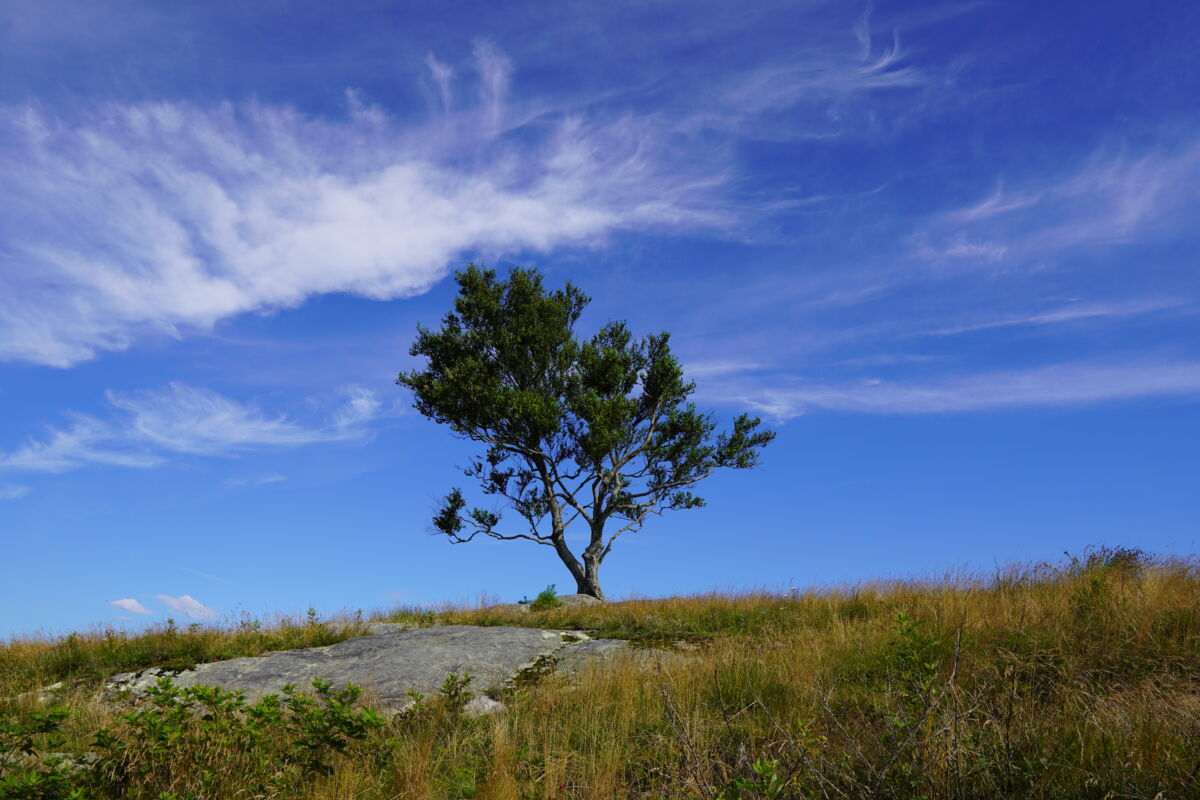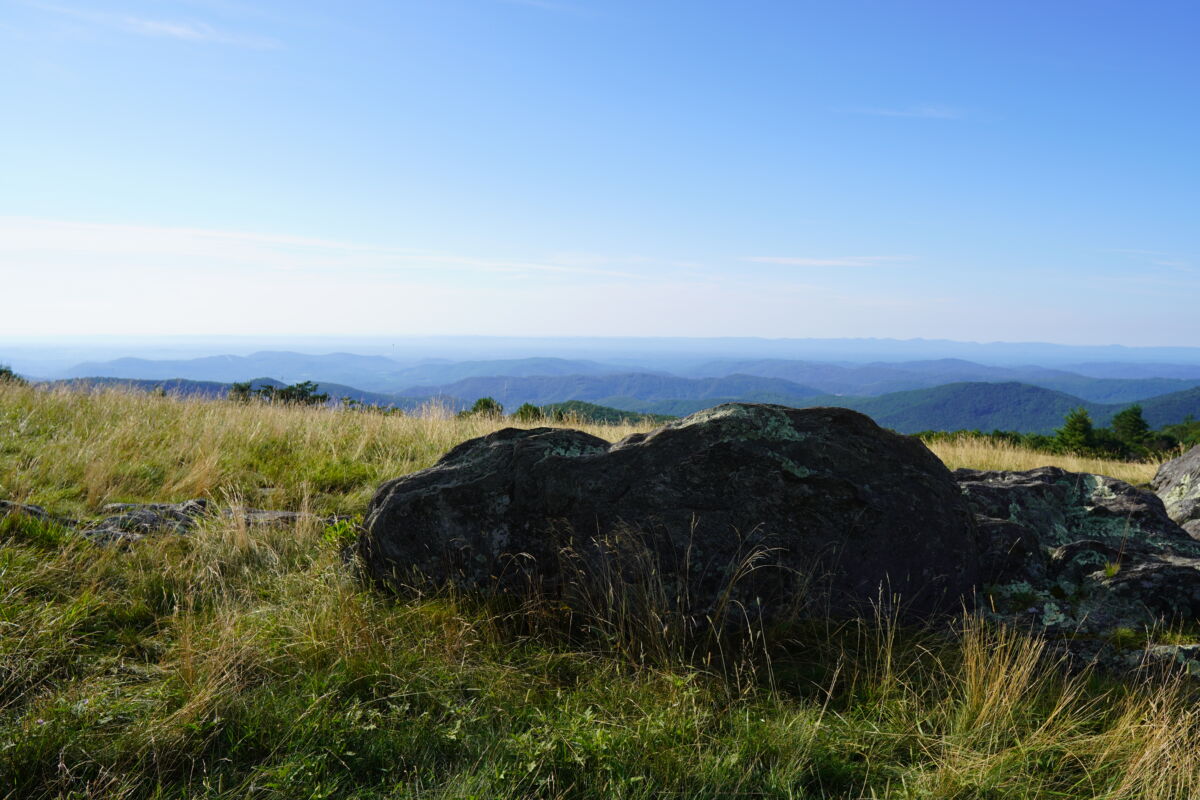 From this spot on clear days you can see Mount Rogers, Whitetop, Mount Jefferson, Three Top, The Peak, Grandfather Mountain, Elk Knob, Snake Mountain, and the Yadkin Valley below (just to name a few of the sites in view). After our snack, we resumed our hike west on the MST. The last half of the hike through the woods presented a nice shade from the July sun.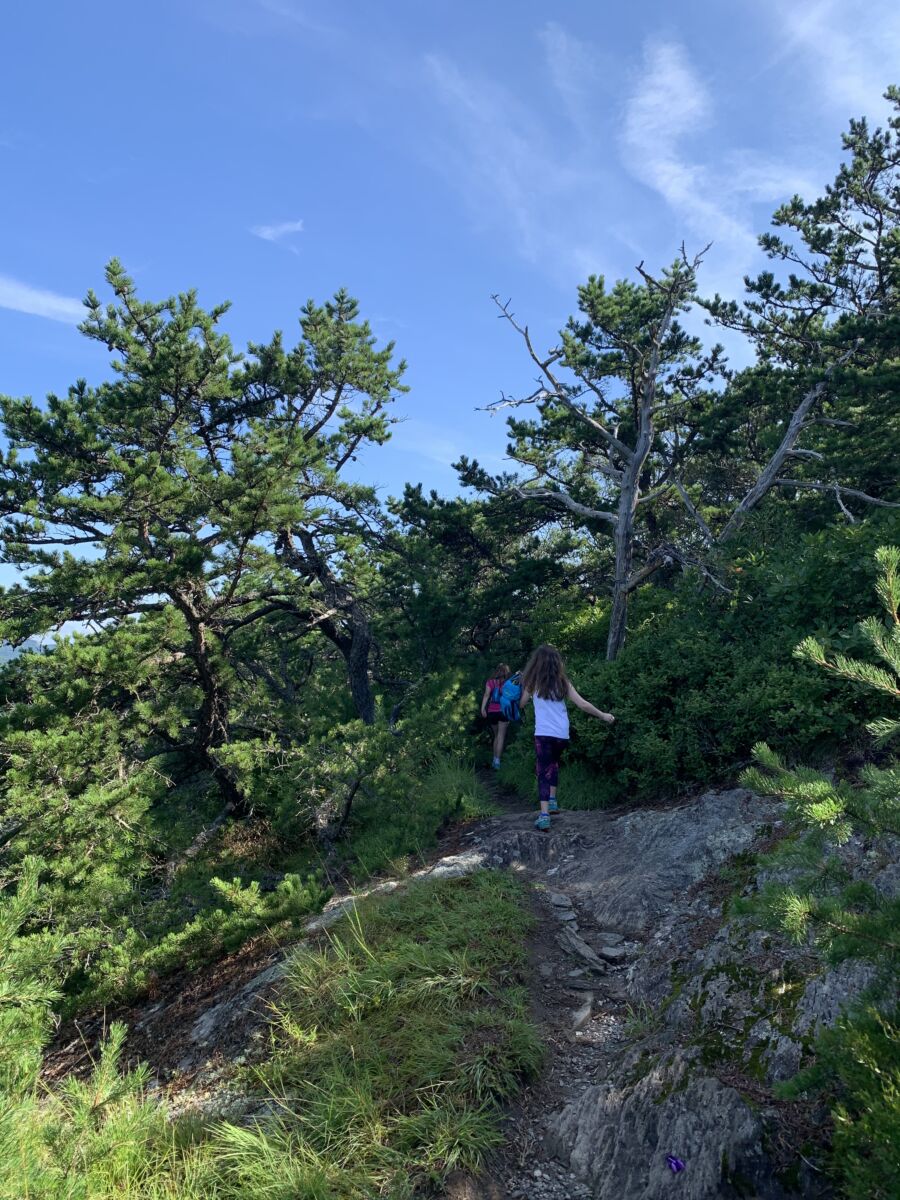 The hike ended at the Basin Cove Overlook. It was a fun family hike of around 5 miles. We look forward to enjoying many more of the 40 MST dayhikes in the next couple of years.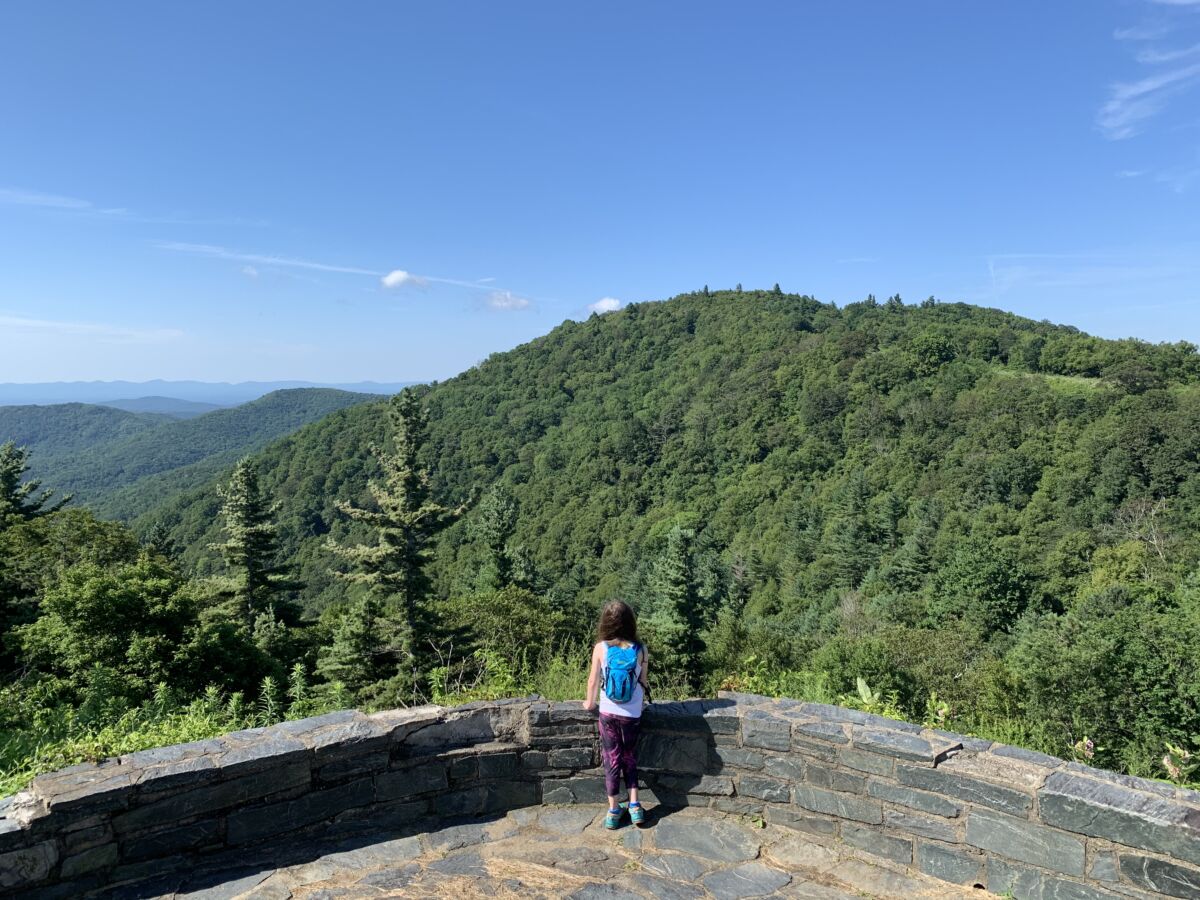 We invite you to hike all 40 of the hikes in Great Day Hikes – take the 40 Hike Challenge!  If you've hiked one of the 40 Hikes, share your story with us. Hashtag #MST40Hike or email with your tale.