We are sharing tales from the MST as hikers are pursuing the 40 Hike Challenge.
This week we are exploring the trail Great Day Hike #2, The Oconaluftee River Trail: Oconaluftee Visitor Center to the Blue Ridge Parkway  Segment 1 hiked by Miller Brown, daughter of Friends' Outreach Manager, Betsy Brown 
This is a flat .7 mile hike (1.4 in total when you turn around and come back) along the Oconaluftee River. It starts at the visitors center, which was not very crowded. The center is open right now, and you have to wear a mask. The bathrooms are open too.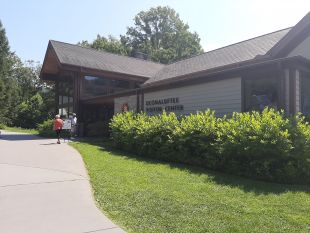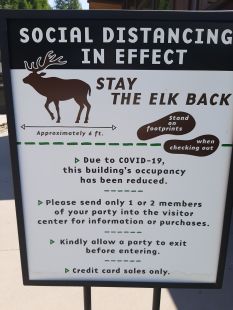 The trail leaves the center and goes through an old village. The hinges on the doors are cool.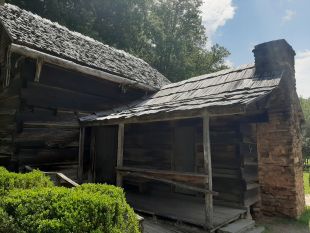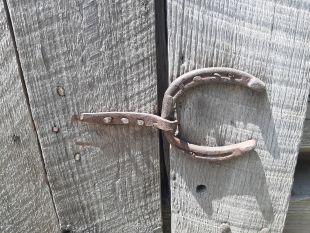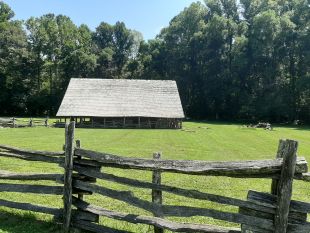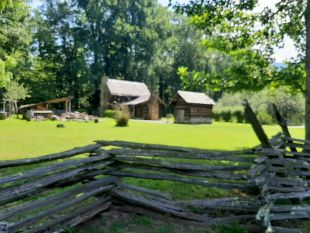 When we went we didn't see any elk but many people have when hiking this trail. There are a lot of signs telling people to stay away from the elk if there are there.
As you go past the village, we saw rangers working to cut back overgrowth along the trail. There are also lots of signs about the Cherokee traditions and stories, both in English and in Cherokee.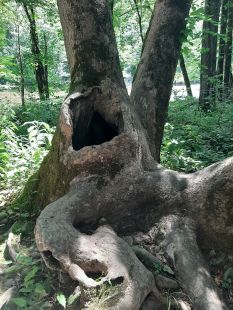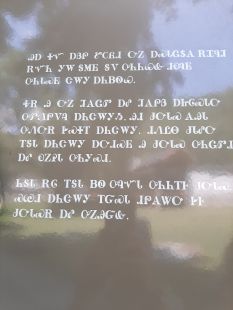 At the turnaround spot, there were a lot of people tubing. This is a great hike for kids because it is short and flat. I know it can be crowded here sometimes, but it wasn't this time.
We invite you to hike all 40 of the hikes in Great Day Hikes – take the 
40 Hike Challenge
!  If you've hiked one of the 40 Hikes, share your story with us. Hashtag #MST40Hike or 
email
 with your tale.