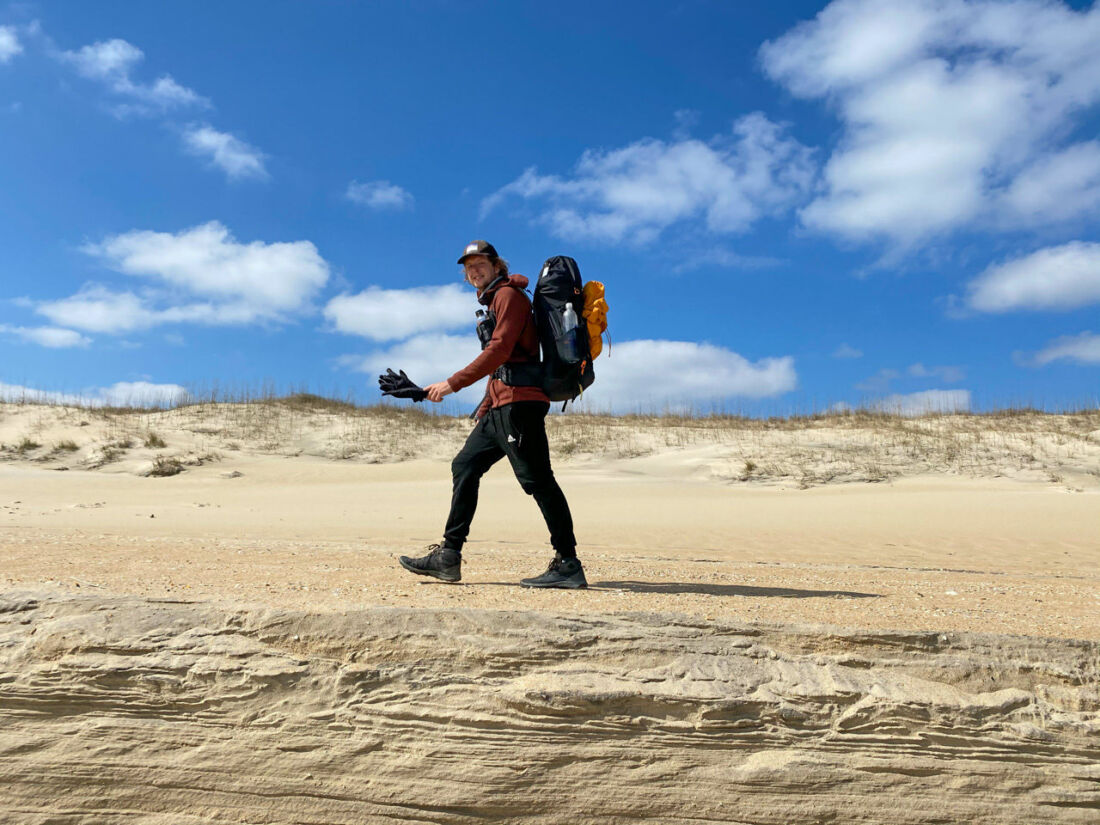 What better way to wrap up a year long trip around the world than with a long hike? Earlier this year Martijn and Nienke set out to hike the Mountains-to-Sea Trail from Jockey's Ridge to Clingmans Dome. They began their adventure February 17 and finished April 14. Reading their completion form is inspiring, to say the least. In their own words:
We (Martijn and Nienke) were traveling for over a year and decided to finish our amazing travels with a crazy long hike. We never really hiked before, but fell in love with hiking during this year of travels. We just visited the US and loved all the nature, but didn't have any special relationship with North Carolina. By coincidence (actually, by reading the page 'Long-distance trails in the United States') we stumbled upon the Mountains to Sea Trail. I felt like the perfect combo: beautiful nature, enough towns for resupplies, doable in winter / early spring. Let's do it!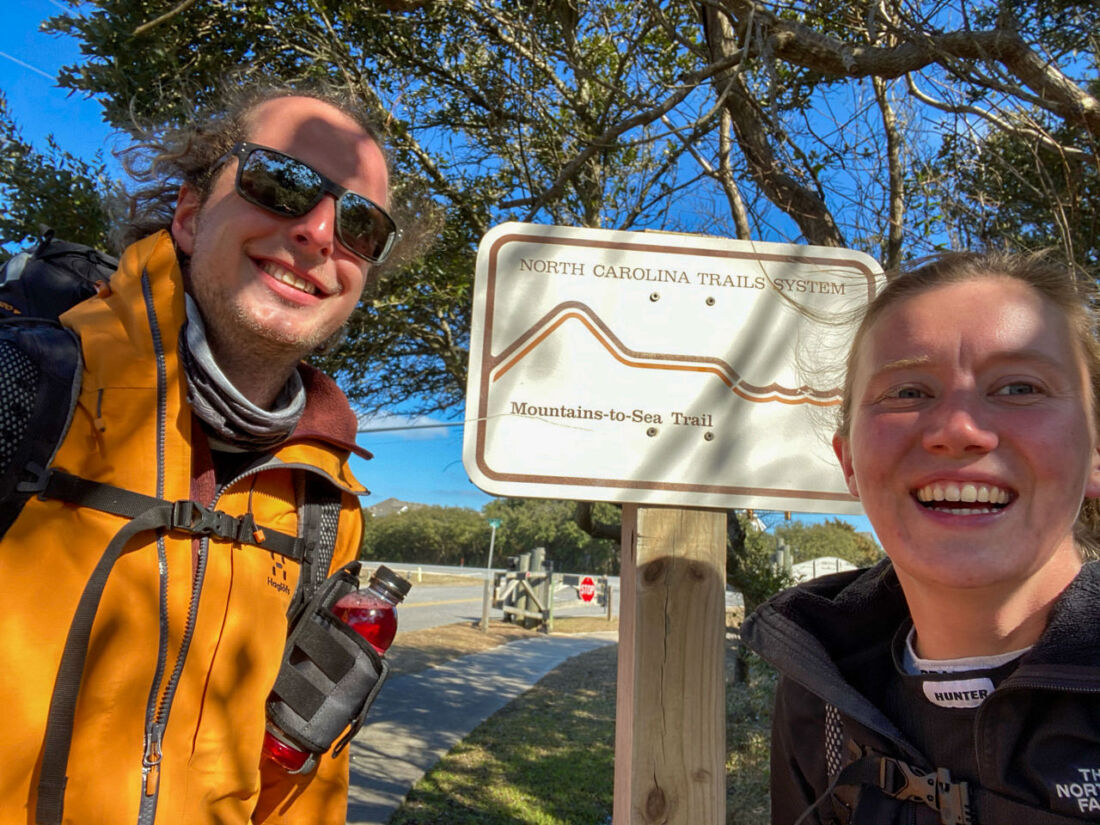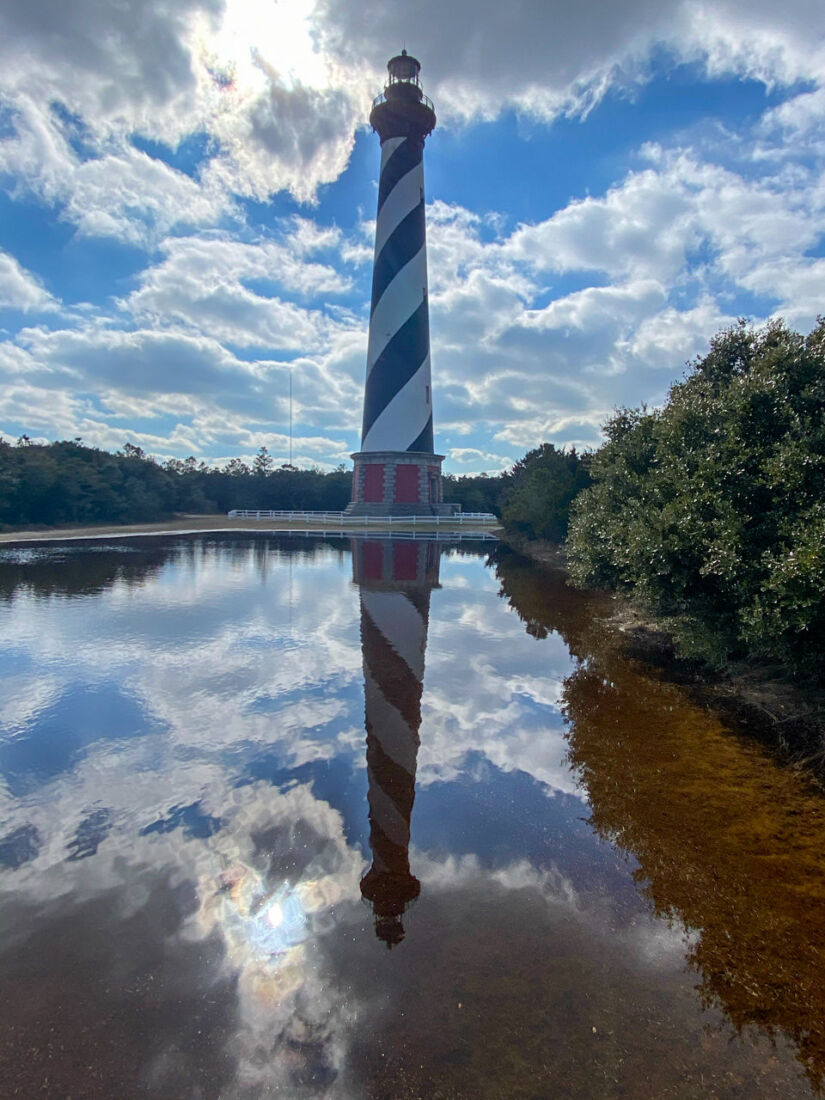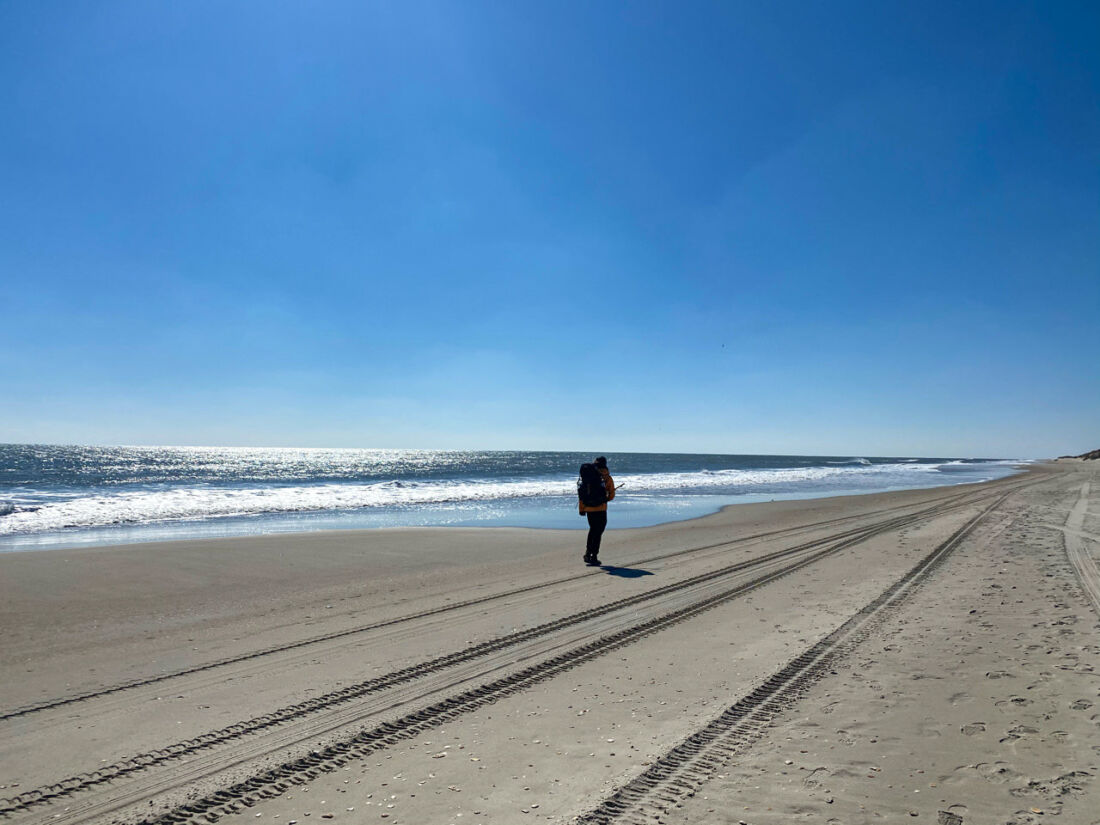 Relatively inexperienced, but with great enthusiasm and eagerness we started the trail. Exactly 2 months later we made it to the finish. This was definitely the best way to finish our travels. We really really had a blast, what a great experience and adventure. We fell in love with North Carolina, got to know each other even better (after 10 years of being together), met all the amazingly kind people of North Carolina, and never had such strong legs. What an adventure! Some of our highlights: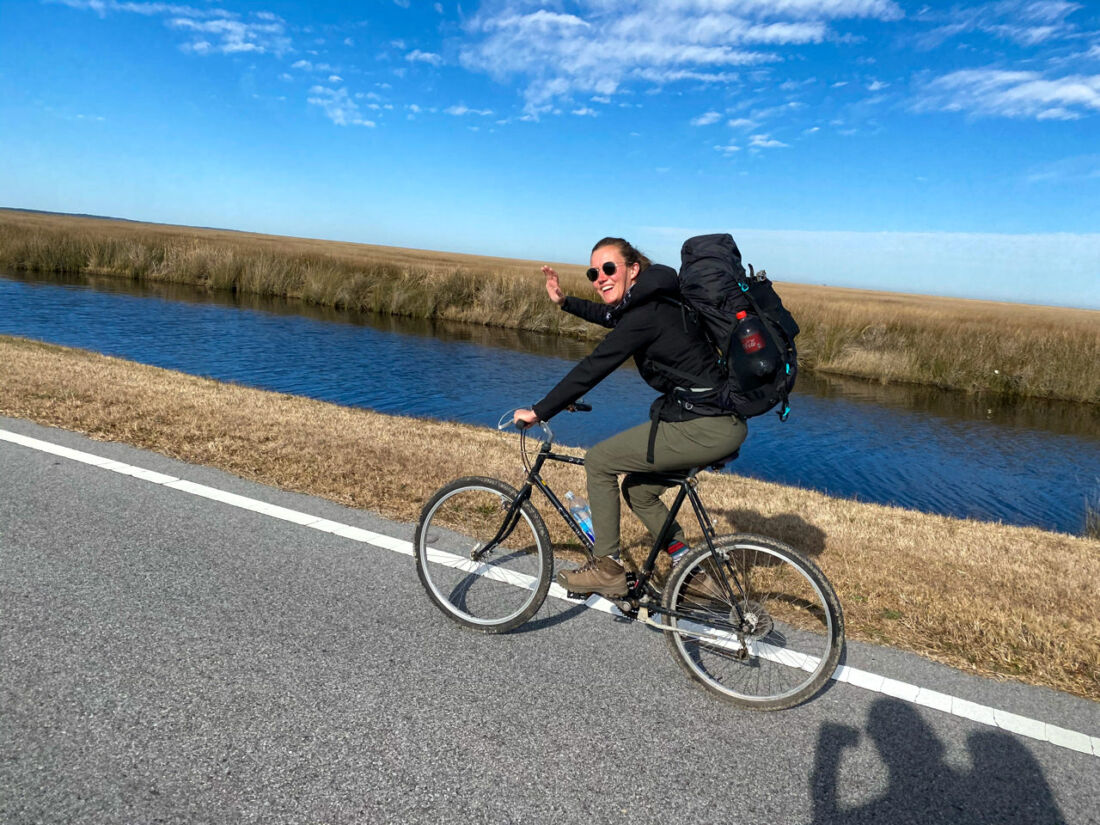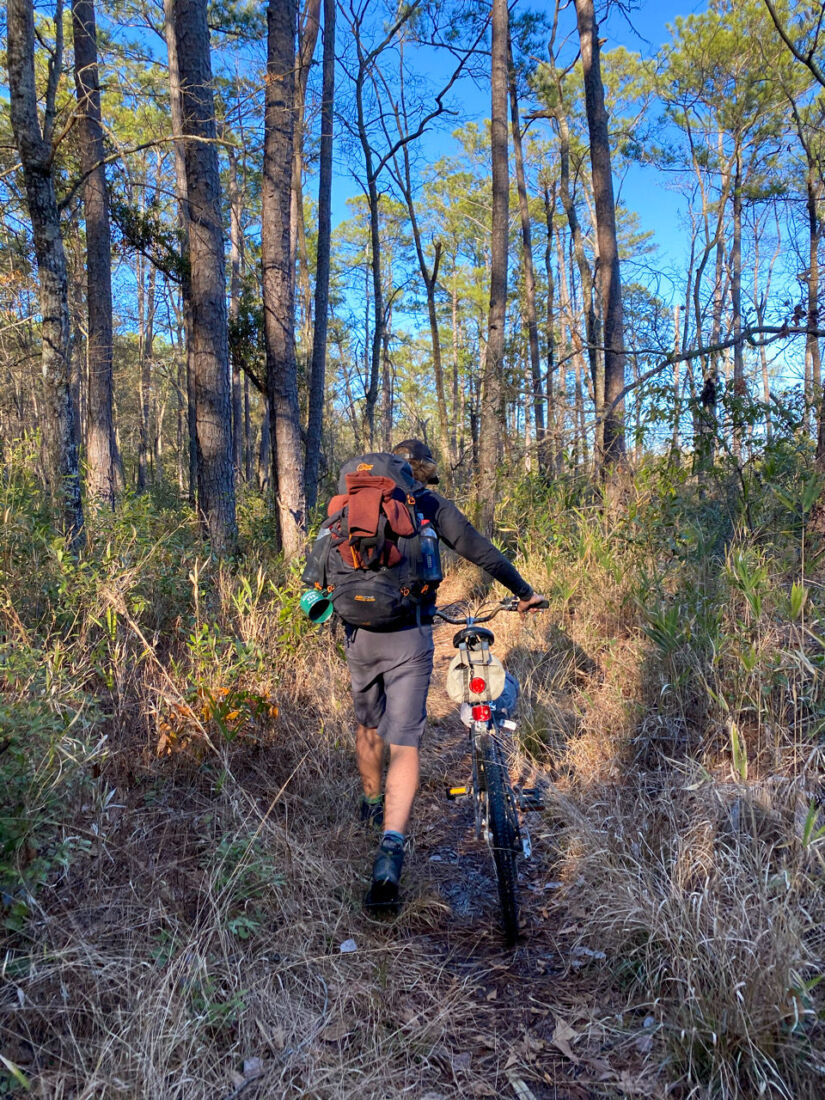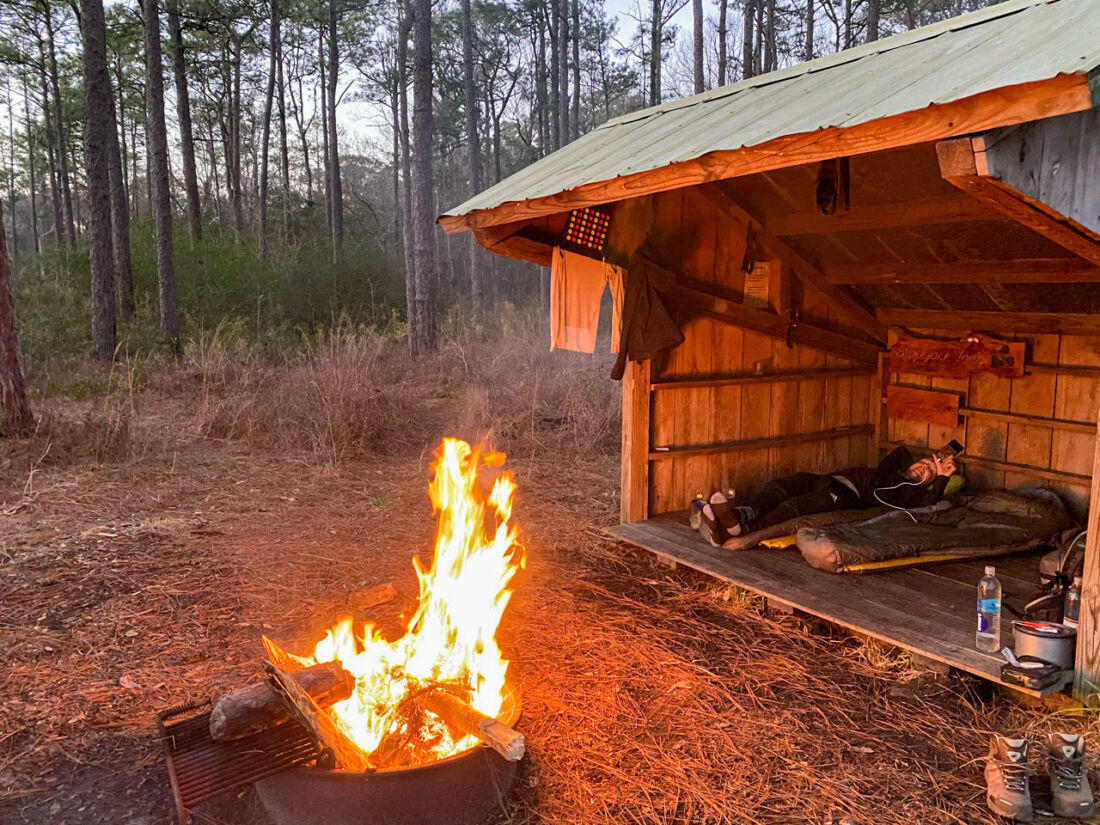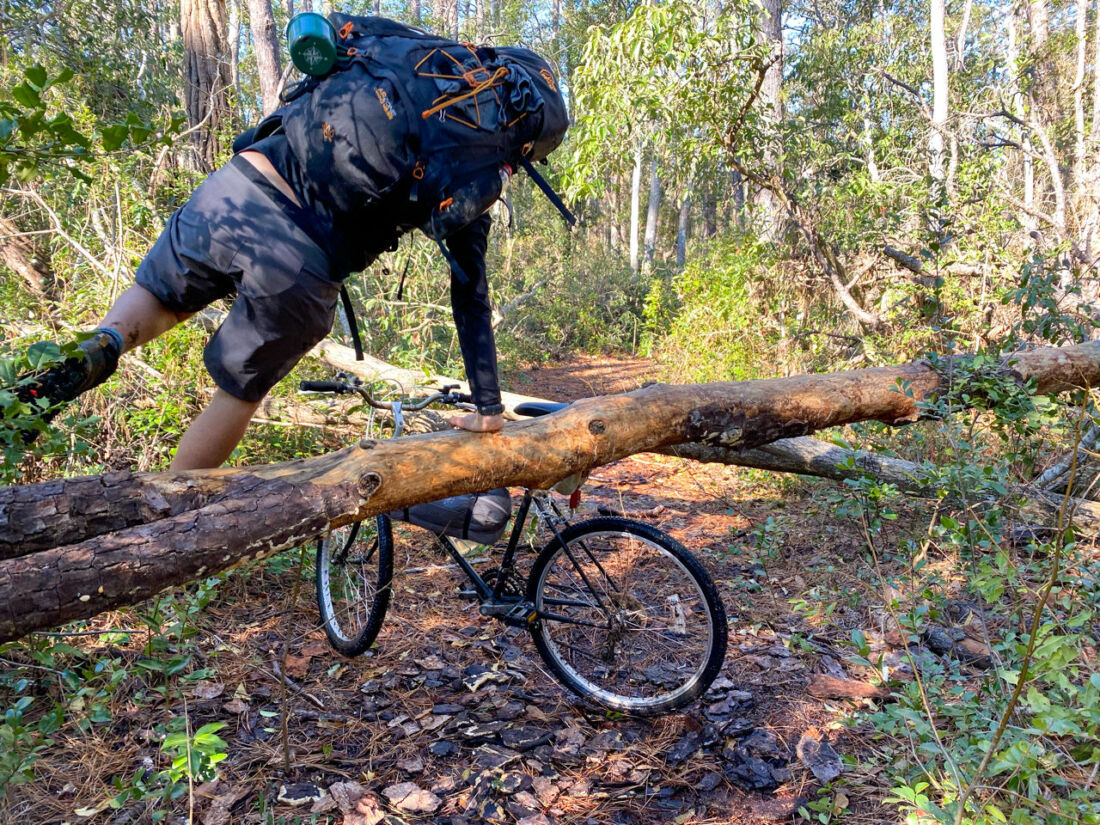 The people of North Carolina are amazing. We didn't want to contact trail angels for help, because of the pandemic. But, amazingly kind people (both fellow hikers, and just random people) offered us help. A stranger picked us up at the side of a road and took us to his home where his daughter had her birthday party (birthday pizza and cake are great hikers food), another stranger picked us up at a grocery store and offered us a shower and a bed to sleep in, a fellow hiker dropped us a bag of snacks at the trail, an amazing trail angel shuttled our biked, hiker and biker enthusiasts offered us their full home when they were on a holiday, the lovely people in Elkin gave us t-shirts to look civilized in town, and countless people gave us water, food, a smile or great talks. The love we received on the trail was more than we ever expected. And it was all so selfless. The only thing we had to offer was our smelly selves, and still, people were so kind. Amazing.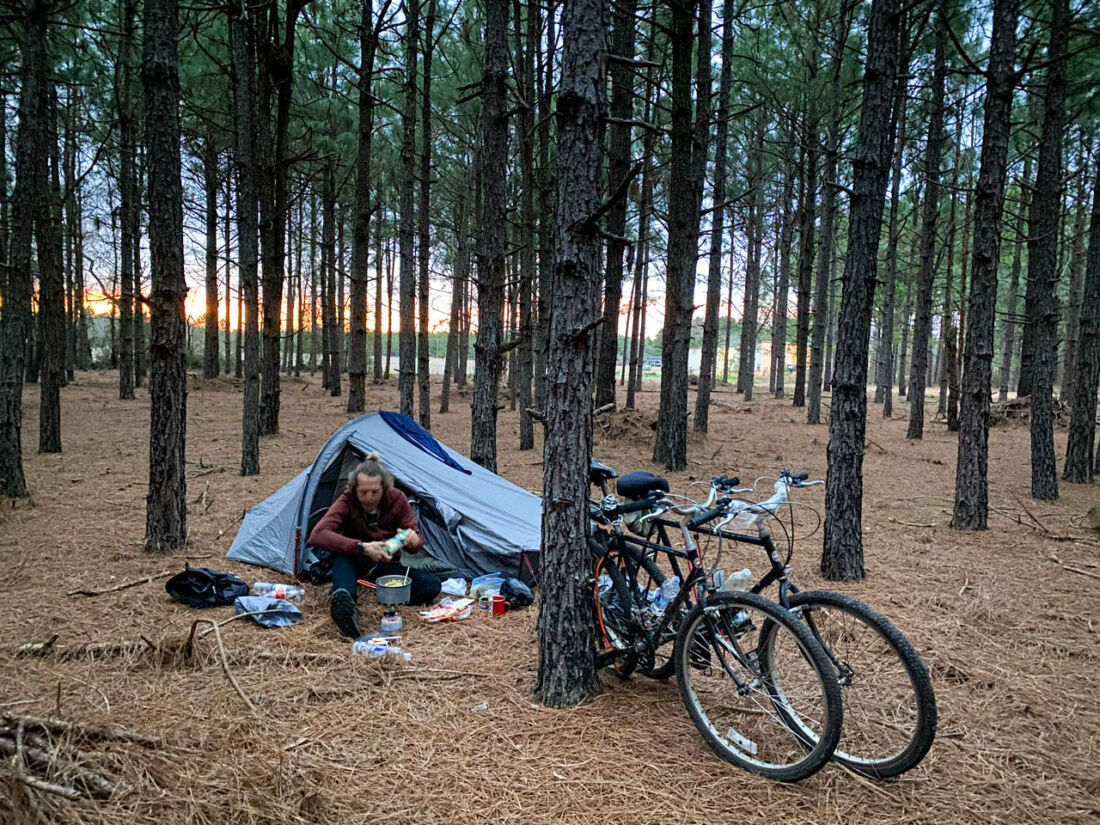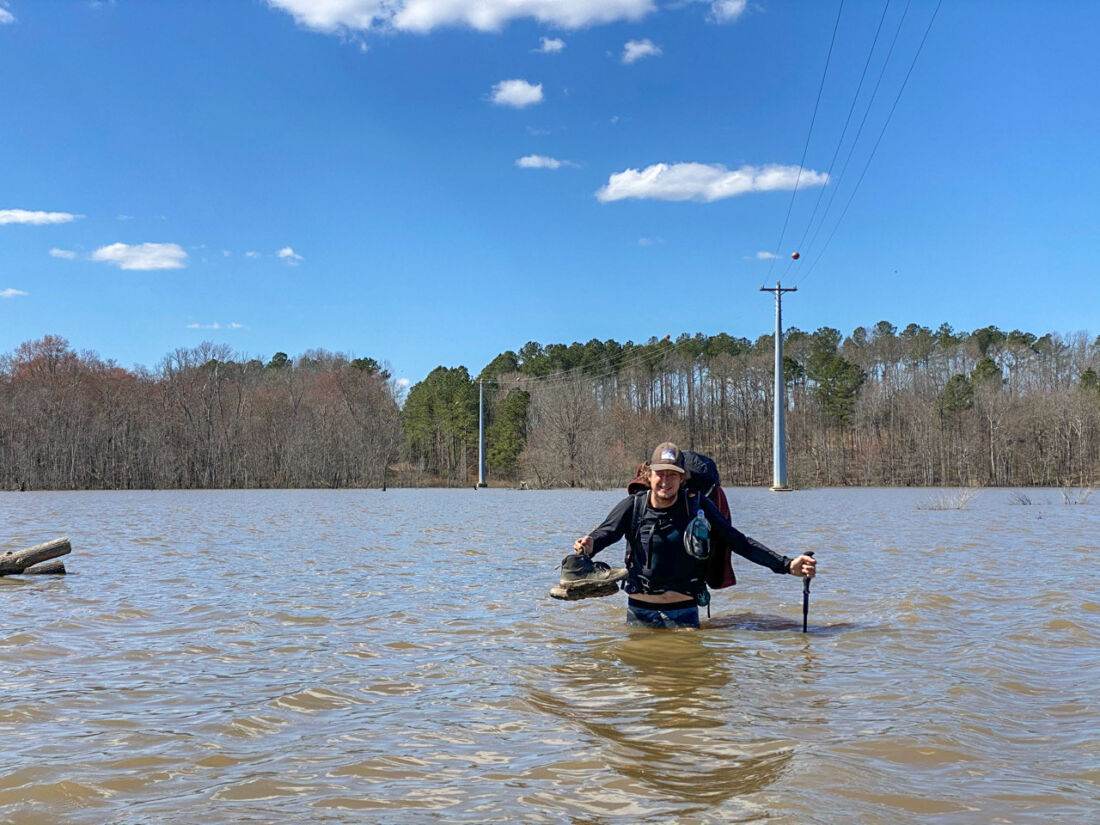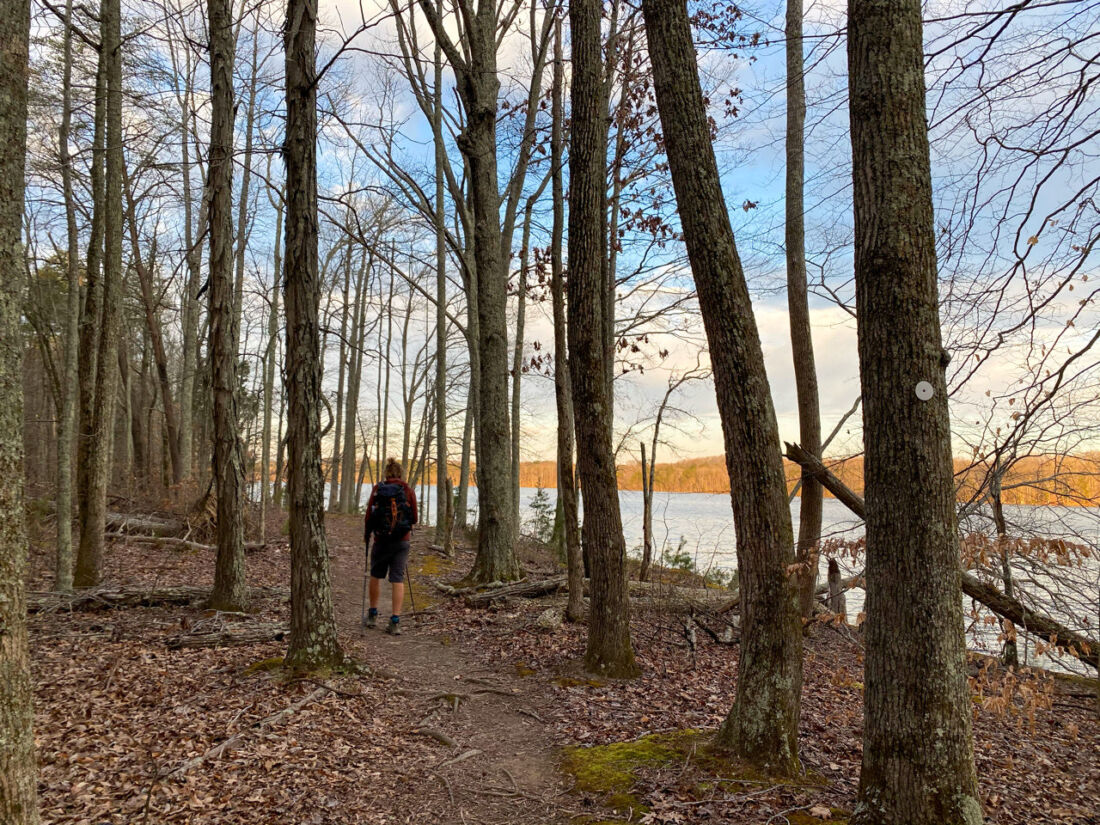 We did the trail from the sea to the mountains, because the mountains were still too cold in early February. But, this was perfect! We started on a flat trail to get used to the hiking, and our legs were strong enough to keep up the 25-miles-days in the mountains. Also, nature kept on getting more and more beautiful!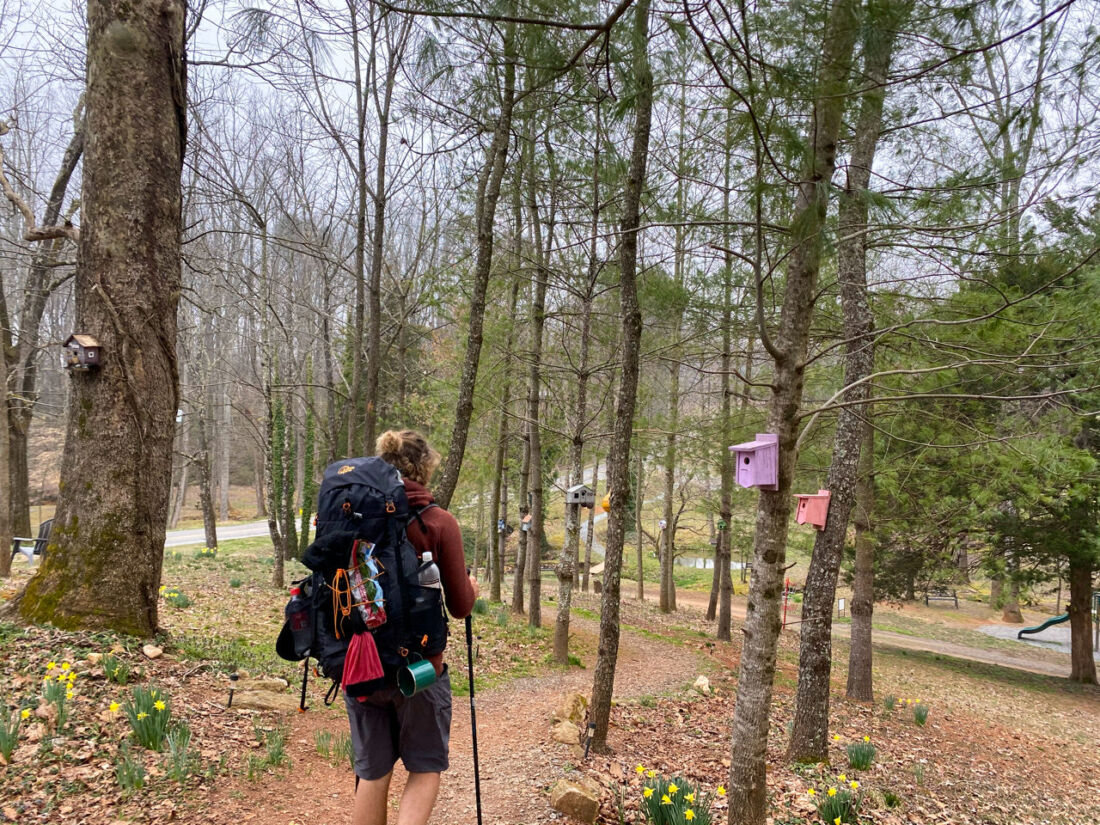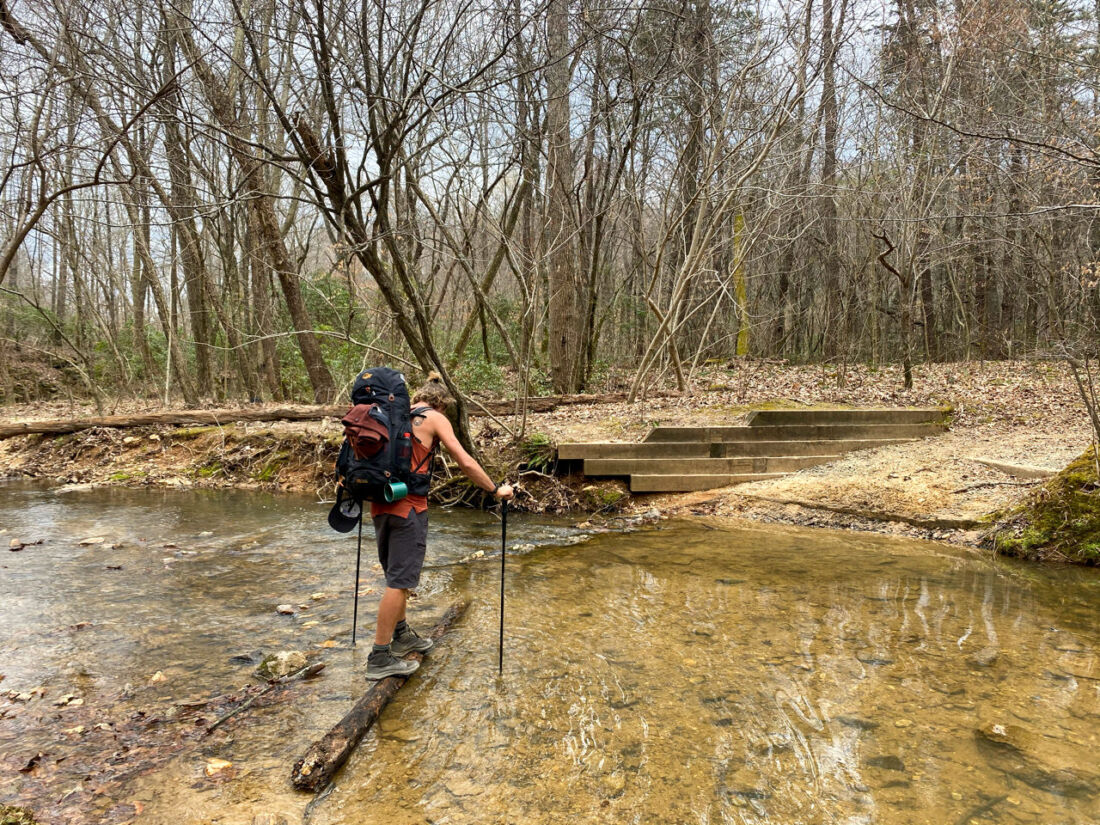 Since it was still winter, almost all campsites were still closed. But, people were so kind to let us sleep in their backyard, behind the church, next to the fire station, in their cabin, behind a restaurant, and of course in nature. We slept in the most abandoned places, had showers in waterfalls, rivers, spigots, and creeks. This might sound weird, but it was awesome.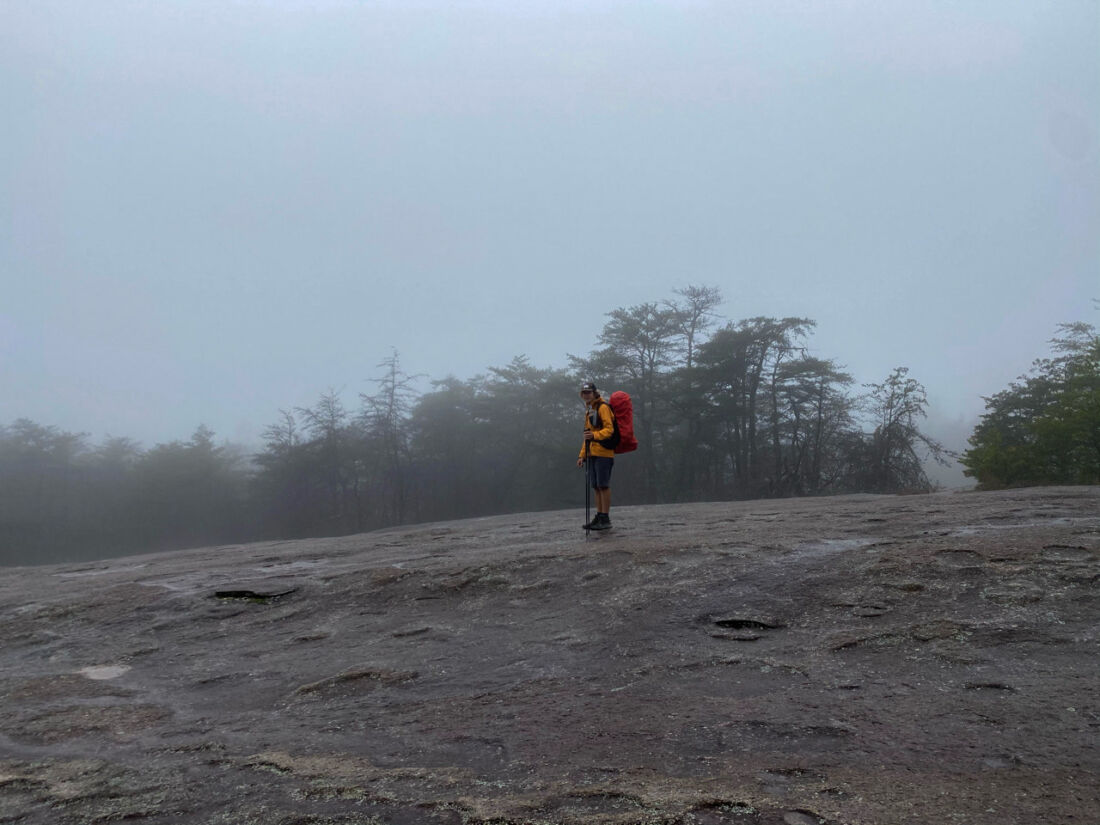 Congratulations Martijn and Nienke on the completion of your Mountains-to-Sea Trail adventure!
You join a Wonderful List of folks who have completed the trail in some form or fashion from the mountains to the sea. Some people walk the entire way, while others may bike or even paddle part of the MST. Some folks complete the trail really really fast (29 days), while others take their sweet time (15 years to the day). We always love when we receive a new Completion Form in the mail and eagerly await the next one. So, get out there and get hiking (and biking and paddling) and send us those completed forms!