Jennifer Pharr Davis, world-renowned adventurer, finished a three-month, 1,175-mile hike of the Mountains-to-Sea Trail.
Although Jennifer is most famous for setting speed records, her goal on the MST this time was different. She took on this journey on the MST's 40th anniversary to "encourage a love of the outdoors and help people experience this amazing trail that's right outside our back doors."
Jennifer's hike was a family affair. Her husband Brew handled logistics, and he and their two children – 4-year-old Charley and 10-month-old Gus – joined her frequently on the trail.
Jennifer is a vibrant writer. She blogged regularly about her adventures on the MST, and those writings are archived here so you too can hear the stories from her trip on the MST.  Jen and family finished the trail the weekend before Thanksgiving, and were thankful for their time on, and off, the trail!
"I'm only 34, but I can't remember a time when our state felt so divided. I know that I'm just walking and not doing anything life changing. But I hope my walk can symbolize the fact that it doesn't matter whether you live in mile-high mountains or on the Outer Banks, whether you work in a high rise in Charlotte or on a farm in the Piedmont. Folks are folks- and North Carolina has some of the best folks anywhere. Trails bring us together. And this trail- our trail- can bring out our best."
—Jennifer Pharr Davis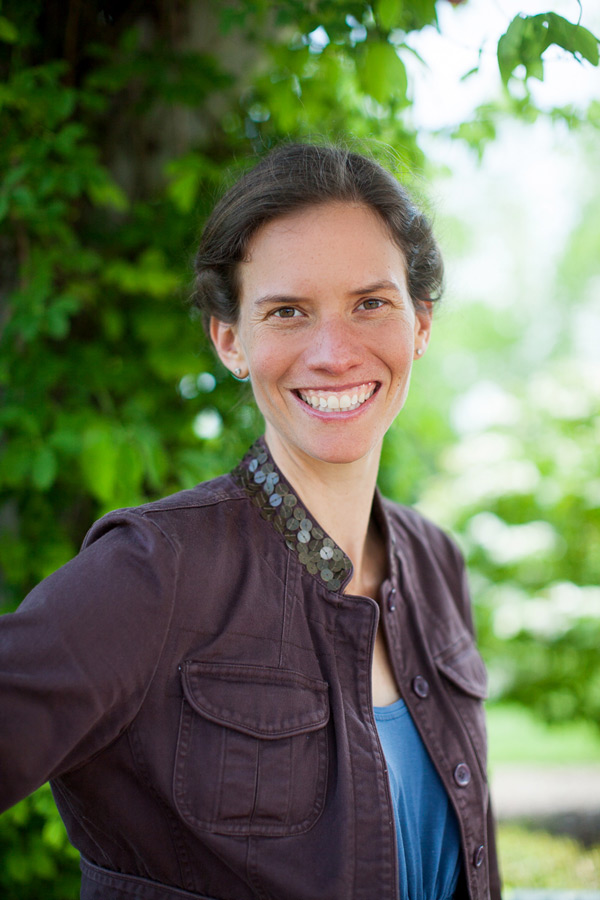 Jennifer Pharr Davis is a hiker, author, speaker, and National Geographic Adventurer of the Year who has covered over 13,000 miles of long distance trails on six different continents.
In 2011, Jennifer hiked the 2,185-mile Appalachian Trail in forty-six days, eleven hours, and twenty minutes, maintaining a remarkable average of forty-seven miles per day. By doing this, she claimed the overall (male or female) fastest known time on the "A.T.", an accolade she held for several years.
Jennifer has written six books, including three North Carolina guidebooks, two hiking memoirs called Becoming Odyssa and Called Again, and a book with her husband Brew about hiking with families. She has also written articles for the New York Times, Outside, Backpacker, and Trail Runner, and has been featured in the Washington Post, the New York Times, the Daily Beast, NPR's Talk of the Nation and the CBS Early Show.
Jennifer is a professional speaker who shares her trail adventures with corporations, conferences, schools, and libraries across the country.
She is founder and owner of Blue Ridge Hiking Company, a guiding service that "makes wilderness accessible and enjoyable" for hikers of all ages, genders, and abilities. She is a board member for the Appalachian Trail Conservancy and an ambassador for the American Hiking Society and Farm to Feet.
Jennifer lives in Asheville with her husband Brew and their four-year-old daughter Charley and infant Gus.
  It's almost here. After two years of planning, our family will start the Mountains-to-Sea Trail on Tuesday. A couple of words have stuck out as we've assembled our gear and made the final preparations. Nervous Yes, I have hiked 13,000 miles of long distance
"I love this state and there's no better way to experience it than on foot. I want to encourage a love of the outdoors and help people experience this amazing hiking trail that's right outside our back doors. I hope I can promote conservation, too, and that my walk can highlight some of the natural resources our state is blessed with, so that maybe we can work together to protect our unique landscape.
—Jennifer Pharr Davis