Mountains-to-Sea Trail Forever
The MST Forever Fund provides vital support to the trail. Friends uses the fund to build bridges and boardwalks, acquire land and easements for new trail sections, construct trailheads and campsites, and improve way-finding signs – throughout the trail's spectacular 1,175 route across North Carolina.
The MST Forever Fund was established in 2021 with a gift of $100,000 by an anonymous donor. Friends of MST welcomes your help in growing the MST Forever Fund into a continual – forever – source of funding to build the trail and keep it safe, sustainable, and open to all.
DONATE BY MAIL: If you would rather donate by check, mail to Friends of the MST, 3509 Haworth Drive, Suite 210, Raleigh, NC 27609.
Your gift is tax deductible to the fullest extent of the law.
Although the MST is an official state trail, North Carolina does not fund our work except for occasional grants for tools, chainsaw safety training and bridge construction. Gifts from individuals are our most important source of funding. All gifts are welcome and appreciated.
Financial information about this organization and a copy of its license are available from the State Solicitation Licensing Branch at (919) 814-5400. This license is not an endorsement by the State. Friends is a registered 501(c)3 nonprofit organization, tax ID # 52-2204330.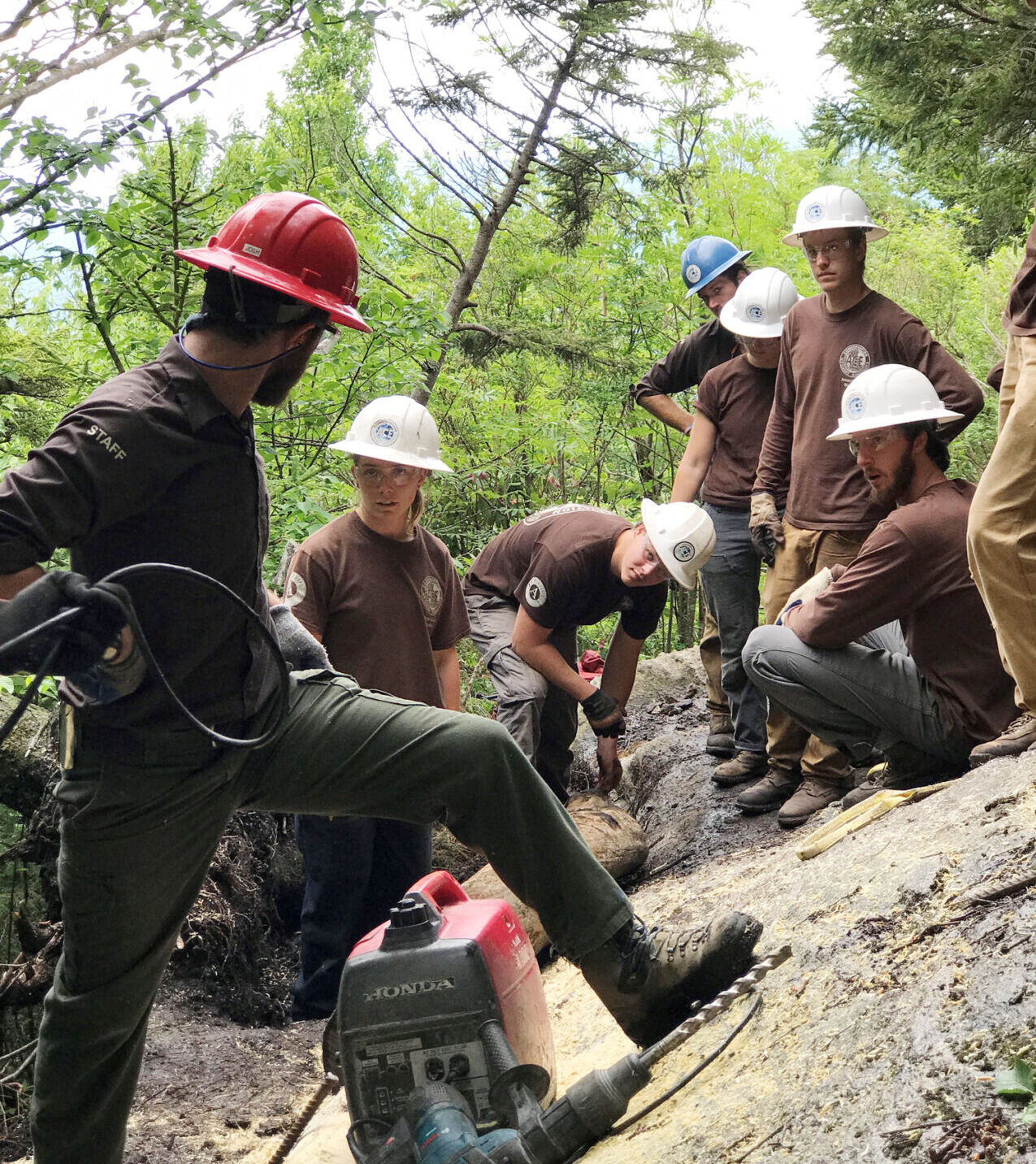 Mt. Mitchell Trail restoration