When:
2017-07-08T00:00:00-04:00
2017-07-09T00:00:00-04:00
Where:
209 Pisgah Church Rd
Greensboro, NC 27455
USA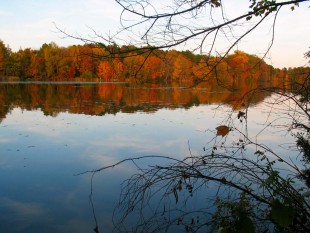 We will be maintaining multiple trails in or near Greensboro. The main task will be to repair a boardwalk damaged by heavy rain. We should finish by mid-afternoon.
Meet at 8:30 at the parking area adjacent to the Chick-fil-A at 209 Pisgah Church Rd. (gps 36.1324, -79.7931).
Bring water, work gloves, long pants, work shoes, snack and/or lunch and insect repellant.
Tools – we have tools to work on the trail tread. However, if you have tools for working on a boardwalk, consider bringing them.
Please RSVP by Monday, 7/3. To attend this workday, or be added to the Upper Haw River workday notification message, please contact Greg Yahn at gregyahn99@gmail.com.