When:
2017-01-14T00:00:00-05:00
2017-01-15T00:00:00-05:00
Where:
Guilford County Farm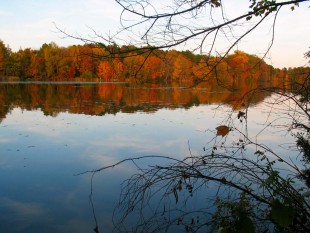 Meet at 9 am
at Guilford County Farm, 7315 Howerton Rd., Gibsonville, NC 27249 – parking area off Howerton Road adjacent to the greenhouses. 
Coordinates
: 
36.137161, -79.550819 (36°08'13.8″N 79°33'03.0″W)
We will continue doing trail work at the Guilford County Farm. We are putting the finishing touches on Phase 1 of the trail work. We expect to finish by mid afternoon. The official opening of Phase 1 is planned for late 1st quarter. While finishing up phase 1 we have begun work on Phase 2.
Bring: water, work gloves, long pants, work shoes, snack and/or lunch, and insect repellent.
Tools: We have tools; but if you have a special tool you like to use for trail work, bring it!
Please let me know if you plan to attend by Monday 1/9/2017. I use the information I have at this date to put the order in to GOPC for the breakfast and planning the workday so it is helpful in order to have a successful day.
To attend this workday, or be added to the Upper Haw River workday notification message, please contact Greg Yahn at gregyahn99@gmail.com.