When:
2017-04-08T00:00:00-04:00
2017-04-09T00:00:00-04:00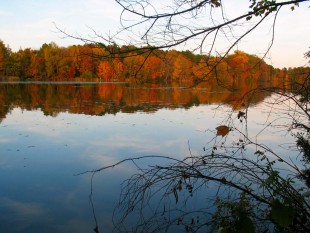 Meet at 9 AM at Guilford County Farm parking area adjacent to the greenhouses.
7315 Howerton Rd., Gibsonville
36.137161, -79.550819 (36°08'13.8″N 79°33'03.0″W)
We will be building new trail and improving existing trail. We should be finished by 3 PM.
Please let me know if you plan to attend by Monday, 4/3 so I will have a count for breakfast provided by Great Outdoor Provision Company and to plan the workday.
Bring: water, work gloves, long pants, work shoes, snack and/or lunch, and insect repellent.
Tools: We have tools; but if you have a special tool you like to use for trail work, bring it!
To attend this workday, or be added to the Upper Haw River workday notification message, please contact Greg Yahn at gregyahn99@gmail.com.