When:
September 16, 2017
all-day
2017-09-16T00:00:00-04:00
2017-09-17T00:00:00-04:00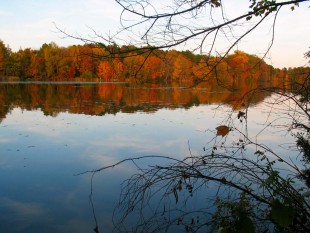 We will be working on multiple trails at the Guilford County Farm and along the Haw River, depending on the number of volunteers for the workday.
Meet at Burlington Conn's Homeplus parking area near Garden Road, 3121-1 Garden Rd, Burlington, (Coordinates 36.070413, -79.497547 (36°04'13.5″N 79°29'51.2″W).
Bring water, work gloves, long pants, work shoes, snack and/or lunch, and insect repellent.
We have tools, but if you have a special tool you like to use for trail work, bring it!
Please let me know if you plan to attend by Monday 9/11. I use the information to put the order in to GOPC for the breakfast and planning the workday.
To attend this workday, or be added to the Upper Haw River workday notification message, please contact Greg Yahn at gregyahn99@gmail.com.